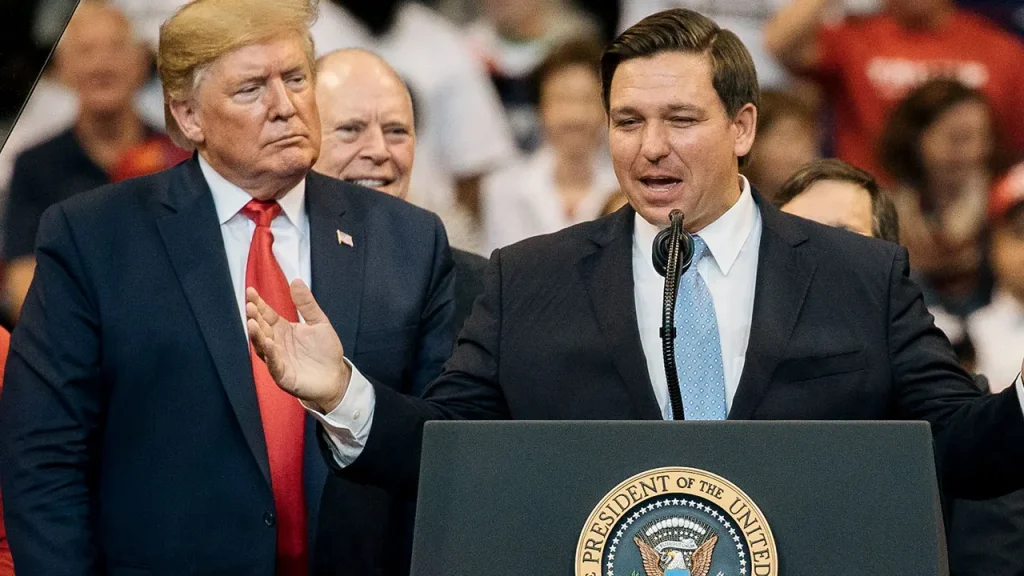 Not as dangerous as many progressive think he is, according to Damon Linker. Here is a taste of his piece at The New York Times:
To judge by several early polls, Gov. Ron DeSantis of Florida has a decent shot of beating former President Donald Trump in the race to win the Republican presidential nomination in 2024. Some liberals have pronounced this terrible news — because, they say, a DeSantis presidency would be just as awful as, and perhaps even worse than, a second Trump term.
This is wrong. A DeSantis presidency would be bad in many ways, and my fellow liberals should fight with all they have to prevent it. But Mr. DeSantis almost certainly would not be worse than Mr. Trump.
Exaggerating the threat posed by the Florida governor could inadvertently increase Mr. Trump's prospects in the Republican primaries. And if Mr. DeSantis does get the nomination, progressive overreaction toward him in the primary contest could ultimately undermine the case against him in the general election.
The case against Mr. DeSantis is rooted in his policy commitments. During his time as Florida's chief executive, he has governed from the hard right, taking aggressive aim at voting rights, pursuing politicized prosecutions, restricting what can be taught in public schools and universities, strong-arming private businesses, using refugees as human props to score political points and engaging in flagrant demagogy about vaccines. Before that, as a congressman, he supported cuts to Social Security and Medicare and voted for a bill that would have severely weakened Obamacare. All of that provides ample reason to rally against him should he end up as the Republican nominee in 2024.
But none of it makes Mr. DeSantis worse than Mr. Trump, who also did and sought to do bad things in office: the Muslim travel ban, forcibly separating migrants from their children, and much else.
Could the Trump era have been worse? Absolutely, and here liberals have a point when they suggest Mr. Trump's ability to wreak havoc was limited by his ineptness. Based on what we've seen of Mr. DeSantis's performance as governor of Florida, a DeSantis administration would likely display much greater discipline and competence than what the country endured under Mr. Trump.
Yet it's also the case that people in the Trump orbit recognize this problem and plan to ensure things work out differently next time. That includes ideas for bolder action on policy and much tighter and more focused management of the president, with an eye toward running an administration capable of acting much more shrewdly and ruthlessly than the last time.
Read the entire piece here.
Linker may be right, but both men are illiberal populists and bad for the United States.