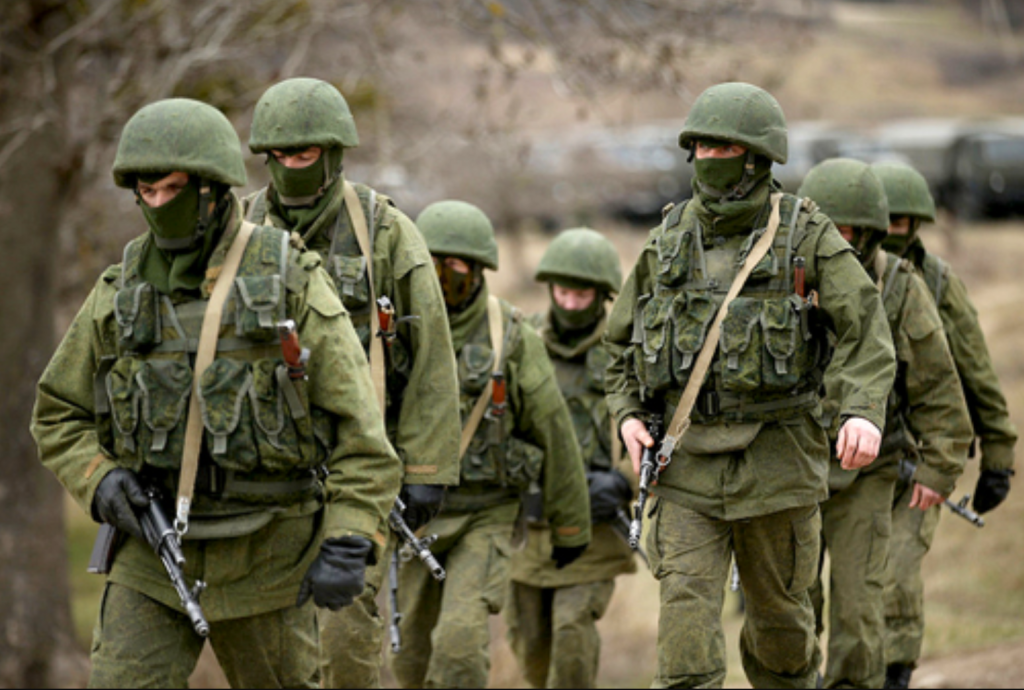 Timely reflections for the first anniversary of the Russian invasion of Ukraine 
Mercy: Humanity in War by Cathal J. Nolan. Oxford University Press, 2022. 315 pp., $29.95
In January 2015 a middle-aged farmer named Alexei Chaban found himself at war. One of the Ukrainian reservists called up to fight Russian forces backing secessionists in the Donbas region, Chaban and his tank crew managed to disable an opposing T-64. His enemies ran away, but the Ukrainian decided not to fire. After discovering a cell phone in the abandoned tank, he wrote an open letter to the Russian officer's mother: ". . . we just had to push a button in our tank and all that would have been left of them would have been a memory of our sinful world. . . . Tell your son that making a living by depriving other people of their lives is not good. May he return home and find other work. May he live peacefully and not take sins on his soul."
Chaban's story joins others in Cathal J. Nolan's splendid new book to remind us that wars, like the one still raging in Ukraine, reveal humanity both "at its most exposed and inhumane but sometimes also its most remarkably merciful." From conflicts around the world, Nolan retrieves moving examples of soldiers not just sparing their enemies but sometimes risking their own lives on behalf of those who, moments before, were trying to kill them. Even under military discipline, soldiers sometimes disobey orders, arrange truces, and even desert their armies for the sake of healing the wounded, protecting the unarmed, and limiting bloodshed.
Just not as often as we might hope. For there is less mercy in Mercy than you might expect. For every story about a life being spared there seem to be ten more documenting the many ways people die and kill in war. "To understand the ferocity and appreciate the quality of their acts of mercy," Nolan explains, "I have also shown the merciless ferocity of modern war, weaving stories of extraordinary virtue through harsher realities that are its more common fabric."
And so we don't meet Takeshi Nagase, who spent the rest of his life making amends for his two years of service as an interpreter with the Kempeitai, until we've first read a gruesome litany of Japanese abuses of Chinese, Filipino, Australian, and American prisoners of war. Abraham Lincoln's decision to grant clemency to two-hundred warriors after the Dakota War of 1862 is a glimmer of mercy in the midst of the decades-long "pacification" of indigenous populations by white settlers and the U.S. Army. Yet Lincoln still sent thirty-eight Dakota to the gallows in Mankato, Minnesota—the largest mass execution in American history.
It's rough going, but I think Nolan is right to reverse the logic of illumination: In this case, the darkest night helps us glimpse hints of light.
That there's still not more of this light ought to undermine moderns' certainty "that they were more moral and advanced than their ancestors, that history is progressive and tomorrow certainly will be better than yesterday." This is what Nolan calls "the worldview of children."
Of course, there have been many attempts to civilize war. Nolan is attentive to various ways that soldiers regulate their own behavior and is even open to the idea of reviving "old chivalric virtues and values." At the same time, he is relatively uninterested in the modern era's campaigns to legislate and enforce laws of war, which "were drafted by the powerful to favor themselves. The strong disdain them because they can, while the weak disregard them because they must." We Americans need only look to our own history to see what he means.
The code German-American scholar Francis Lieber drafted for Lincoln in 1863, ostensibly meant to limit the internecine violence of America's bloodiest war, "actually approved an elevated level of military reprisal against Rebel guerillas and civilians, disguised as more civilized restraint." Americans condemned as illegal the tactics of German U-boats during the First World War. Then in the Second World War they unleashed their own submarines in a merciless campaign that helped strangle the Japanese economy. In later wars in Asia, American officers who studied ethics and law at West Point and Annapolis advanced their careers by racking up kill totals against insurgents who committed their own atrocities against their own peoples.
"None of that means," adds Nolan, "that we should submit to the facile assertion that all sides are equally guilty in war . . . But we do need to accept that all wars are so ripe with red temptation that we should not be surprised what some killer heroes do in our name and uniforms."
Nolan contrasts the Christian swagger of American sniper Chris Kyle ("When God confronts me with my sins, I do not believe any of the kills I had during the war will be among them.") with the secular remorse of a woman who held the same job in Stalin's Red Army ("I fired. Then I immediately regretted what I had done, and I started to cry."). Perhaps the guiding paradox of Nolan's book is that "the history of war demonstrates that atrocities are universals and that decency too does not stop at national or cultural borders."
Understanding both the merciless and merciful dimensions of war "means facing a more complex moral reality." Time and again soldiers debate whether it's kinder to care for a mortally wounded foe or to put him out of his misery. Mercy even puts compassion in tension with the desire for justice. "On rare occasions," admits Nolan, "withholding quarter may have been the right thing to do"—as when Allied soldiers invading Germany in 1945 denied to Waffen-SS murderers "the mercy they had denied to prisoners and civilians across Europe, paying with forfeit lives for the crimes they had committed."
Nolan doesn't shy away from such ethical dilemmas. But he is ultimately writing as a historian, seeking "to observe the affairs of humanity in the remote, far-off country of the past." Mercy is a brief both for its titular virtue and for the practice of history. While governments promote legends about national heroes and suppress evidence of their flaws, historians recover the less famous stories that "shade our perception away from starker blacks and white into moral grays."
While we tend to "celebrate flawed generals . . . grand heroes [that] too often provide a façade for lies to manipulate the young and public opinion," Nolan lets ordinary saints "speak for themselves, in quiet voices otherwise lost inside the dehumanizing cacophony of the calamity that is war." He amplifies voices preserved not only in the written evidence of wars long past but, in some of the most remarkable passages in the book, via interviews he conducted with more recent warriors.
History helps us "escape from assumptions of innocence about war." Only then can we start to grasp what it takes for a human—"the animal who makes war"—to retain his (or, increasingly, her) humanity.
Just know that this history teaches few obvious lessons. "In obedience to a higher natural law and moral duty," some soldiers "will not obey leaders of superior rank but inferior conscience." Yet "decency seems to be an individual rather than a cultural quality, self-justifying and self-motivating."
The Japanese naval officer corps in World War II, for example, included both an ace pilot who protected the lives of civilians flying in a DC-4 over Java and submariners who machine-gunned survivors of vessels torpedoed on sight. Some soldiers internalize a moral code strong enough to withstand the ruthless exigencies of combat, but mercy sometimes stems from "pragmatic, situational considerations." A French corporal on the Western Front admitted that he wasn't sure if he refrained from killing a German out of socialist conviction or due to the self-interest of what WWI soldiers called "live and let live," leaving Nolan unable "to say with any confidence that a moment of moderation or apparent mercy arose from moral idealism."
In the end, Nolan makes a pragmatic, not just philosophic, case for mercy. Having already detailed how needless violence by American troops and their coalition partners undermined attempts to win "hearts and minds" in Afghanistan and Iraq (as in Vietnam decades before), Nolan concludes "that mercy is not just an abstract ideal or solely a matter of personal character. It helps you win, especially in modern counterinsurgency wars."
The alternative—to behave like the Romans, who made a desert and called it peace; or the Russians, guilty of "extreme levels of indiscriminate violence in Ukraine"—will not only cause more strategic failures. It will also isolate us "in parched deserts of future wars, far from the oasis of humanity that is mercy, lost in a sand sea of war's more usual moral aridity."
Christopher Gehrz teaches history at Bethel University in St. Paul, MN. He is the author of Charles Lindbergh: A Religious Biography of America's Most Infamous Pilot and The Pietist Schoolman, a Substack newsletter.