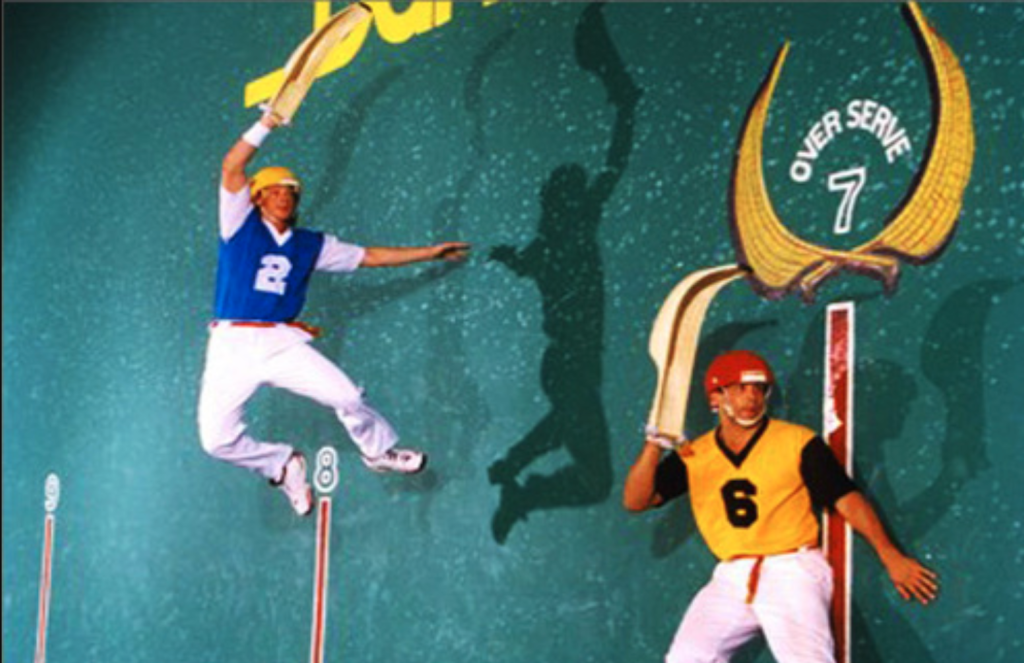 We aren't everywhere. We're somewhere.
Most of us are all too aware that the way we in our day receive information about the world is problematic. We have concerns about filters and biases and omissions in the news, and such concerns are even more applicable to social media. But even if everything were impartial, it still wouldn't be healthy for us to receive as much information as we do, especially when our ability to respond is so limited. Our online interactions with strangers can also tend toward unhealthy. If the news and social media make us angry or anxious, we're told we should consume less and interact more with the people and the world around us. But what does that look like?
We can turn off national media and put down our phones but still end up with a homogenized and unsatisfying engagement with the world outside our door. Chain restaurants have their place, but they don't help us become more attuned to the place we actually live. A quick trip to the grocery store won't necessarily help us stop being angry at political opponents (unless we heed David Foster Wallace's advice). And going to the gas station might not help us reconnect with the world that's right in front of us.
One way to help us recalibrate and reconnect with real things is to turn to local things—as local as possible. This is a means of tethering ourselves to place, which is essential for putting news stories and social media in perspective.
In my case, that means trying to do things that can only be done in Florida, like going to the fronton to see some jai alai. At the beginning of this year, some coworkers and I carpooled from West Palm Beach down to Dania Beach to see some games. Jai alai is something you can't see just anywhere. In fact, Miami is the only other place in the country where it is regularly played—so you have to be here in south Florida to see it. Our trip was altogether delightful. Those in our group who grew up in Florida and know jai alai could explain the game and share their memories. Those who were new to the sport could listen and learn. It was fast and fun to watch, the snacks were affordable, and all of it reminded us that our part of the country is special and that Florida has its own unique community.
Connecting with the particular can also help you better relate to the people who are your neighbors. This kind of connection is demonstrated very well by the show TrueSouth on the SEC Network, which travels around SEC territory visiting the people and restaurants that make towns special. There are some burgers you can only get in one spot. There are some bars that will never be replicated. Real places are also where you meet real people.
Wherever you are, there is something you can't see or do just anywhere, and it's worth experiencing. Maybe you need to make time for candlestick or duckpin bowling. Maybe you need to get a drink at an ice house. Maybe you need to eat some scrapple. Or go visit a state park instead of a national park. Get some spam musubi at the 7-Eleven. Go ice fishing. Don't do the color run when it comes to town; go do the 5K for a local charity.
If we are always responding to and trying to process things that apply everywhere or on the national scale, we will always find ourselves unequal to the task. We have to remind ourselves that we aren't everywhere; we are somewhere. Doing the things particular to a place is a good way to reacquaint yourself with that somewhere. And it can be very enjoyable.
Embracing your location is not a way to avoid facing the reality of the wider world. You can't properly understand your relation to the news you hear and the things you see on screens if you don't grasp that you are in a particular place. When you understand where you are, you can begin to see what types of responses are possible and appropriate to what you're watching and hearing. More engagement with your immediate environment may also help you attune more to local news and redirect some of your energy to areas in which you can have a larger impact—local involvement, ultimately, for the great good.
Elizabeth Stice is Associate Professor of History at Palm Beach Atlantic University. Her essays have appeared at Front Porch Republic, History News Network, and Mere Orthodoxy.