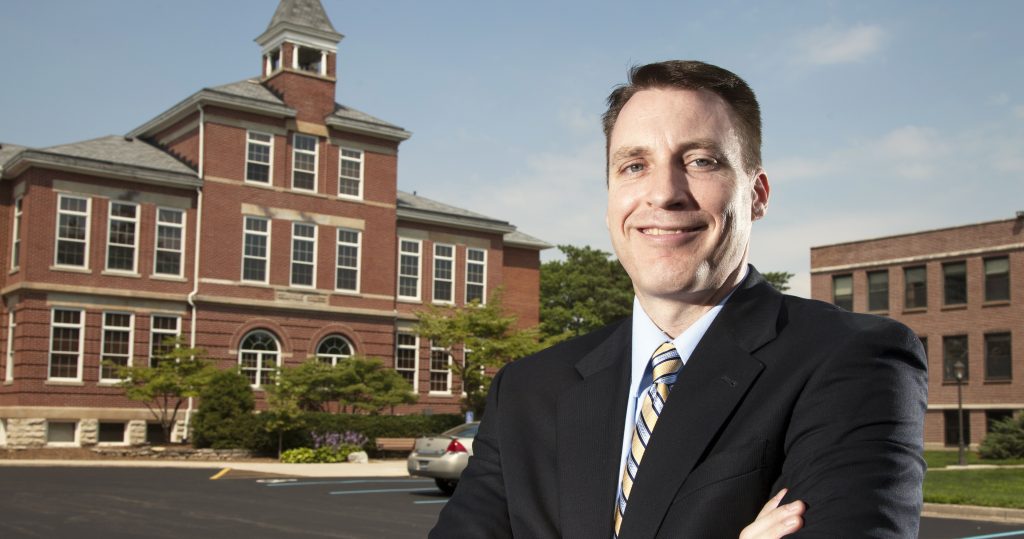 On February 12, 2023, Thomas White, the president of Cedarville University in Cedarville, Ohio, tweeted this:
Lo and behold, Cedarville is now having a revival. Read this story in the campus newspaper. White announced the revival in a chapel service in which students with protest signs planned to walk out of the service in support of sexual assault victims on campus.
What is going on here?
Over at The Righting America blog, Cedarville alum Alex Mattackal has some thoughts. Here is a taste of her piece:
(This was written in response to Cedarville University President Dr. Thomas White's February 13th chapel. All quotes are taken directly from his message.)
I'll begin with the legal issue: under Title IX, as soon as a university is made aware of an incident involving any sex discrimination, sexual harassment, or sexual violence, it must immediately and formally investigate. If the investigation uncovers evidence, the university must take immediate action to remedy the situation and its effects. If a school knowingly allows the hostile environment to continue, they are in violation of Title IX. Action can be taken before an investigation concludes to protect the claimant and others.
On February 13th, Cedarville University students planned a protest in response to the administration's mishandling of Title IX cases. Said mishandling is broad and recurring.  
The plan was to walk out after worship, once President Dr. White took the stage to give the sermon. He disrupted this routine and their plans, taking the stage for a surprise announcement. One would think that the university president, in his first address to a crowd of students processing through a serious on-campus incident colored by Title IX claims, would say anything other than "these past few months have been really difficult for me."
The optics of the message are dystopian. White stepped off a plane from a two-month hiatus culminating in a vacation in Fiji (perhaps sponsored by his "friend of the university") and onto a campus community eager for direction from their President.
"My name is Thomas White," he opens, and pauses expectantly for the cheers that follow. He smiles at the student who yells "nice tan!" and confesses: "these past few months have been really difficult for a lot of people. . . difficult for me." He supports this with a laundry list of things that are, no doubt, personally difficult for him, including his mother-in-law's passing. His voice is thick with emotion, and though he doesn't mention the protest once, it's clear he's minimizing it in comparison to real problems. It's a guilt trip – as clumsy as it is clever, as tone-deaf as it is manipulative.
His tone is gentle, pastoral, and confident in its power to influence from the pulpit, in its certainty that this issue will blow over. (Why shouldn't it? It always has.) After all, the university's mishandling of Title IX cases is only substantiated by what White calls: "Rumors," "gaps in information," and "guesses."
And this:
His introduction, full of redirection and sleight of hand, sets up White's final manipulative masterstroke. He pivots to an attempt to manufacture a spiritual revival, apropos of Asbury University. Here, it functions not as a genuine movement, but as another powerful manipulative tool. What Christian doesn't want revival? Unsubstantiated "rumors" fade in the light of Glory; difficult questions need not be answered. Now, if you protest, you're interrupting revival. Whether White should have forced revival is an entirely separate spiritual issue. What it did there, in that chapel, in that context, is help make a problem go away.
After White made it as socially, emotionally, and spiritually difficult as possible to do so, a small crowd of students walked out of the chapel after worship. The recording captures the jeers and laughs of the crowd that ushered them out. 
However, the Facebook livestream was edited to remove almost everything that this article mentions. Alumni commented "Support the silenced. Stand with survivors" in solidarity – most of those comments were removed with the edit. If everything is truly above-board, why was this done? (The archive site has the full version available, but it's far less front-facing than the Facebook page; also, no comments are allowed.)
I spoke to students following the chapel, and many were elated, riding an emotional high, grateful to White for bringing campus back together, for explaining that the protest really was just silly and misguided. In the end, it doesn't matter whether White wanted to replicate the movement at Asbury with genuine earnestness or obfuscate the Title IX issue. It's an age-old tactic with age-old results: bow your head and close your eyes.
Read the entire piece here.
Some of you may recall our previous coverage of White and Cedarville. It's not good. Click here and you will find a long history of everything that has happened at Cedarville under White's leadership.
There is a fundamental difference between what is happening at Asbury and what is happening at Cedarville. The Asbury revival happened organically. It was initiated by students. What is happening at Cedarville is a top-down effort. It's like White gathered-up the Holy Spirit in his suitcase after visiting Asbury for four hours and then released it at Cedarville University. To put it mildly, something doesn't seem right.