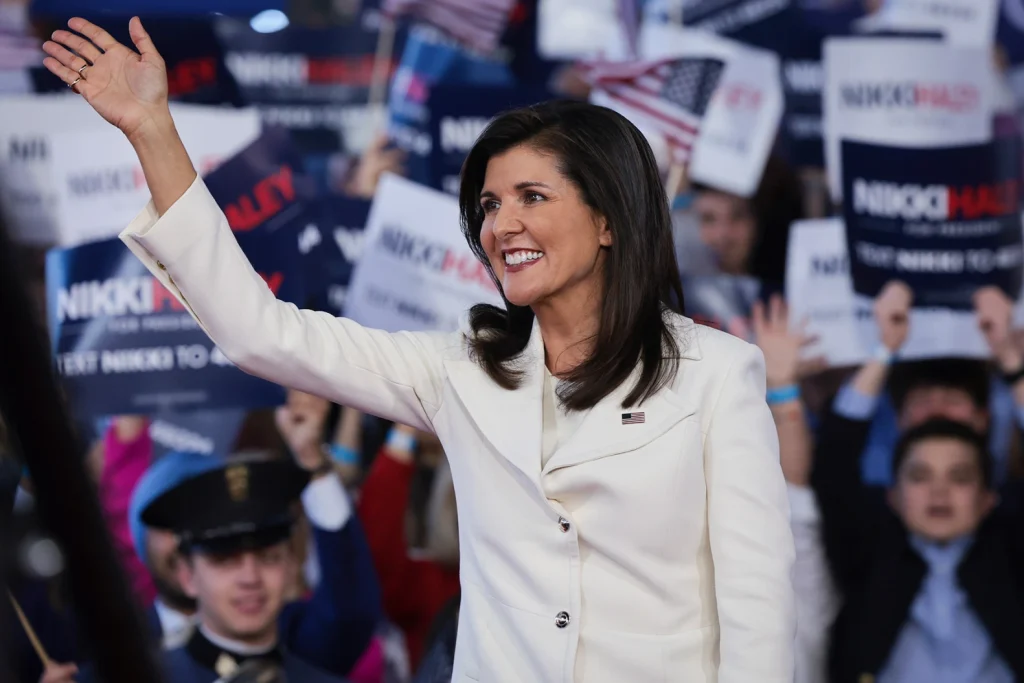 Here's Tom Nichols at The Atlantic.
The video announcing Haley's candidacy was as vapid and weightless a product as any in recent political memory. Of course, it checked all the right boxes: Family, devotion to public service, all the usual generic gloss, and all of it presented as if the past seven years had never happened. As an Indian American woman in a party whose standard-bearer is an endless stream of misogynistic and racist nuttery, her chances seem remote. (Right now, Haley is polling somewhere between Mike Pence and a dust bunny; she's tied at 3 percent with a hypothetical Rubio candidacy.) So why is she running at all?
One possibility is that she's getting out in front and taking some heat from Trump as a way of providing top cover to other candidates who will then reward her with the vice-president spot. It's also possible that she thinks she can win. But it seems that Haley is just another Republican politician who is willing to make deals with the MAGA base if doing so is the price of remaining in public life. Haley, like Graham, House Speaker Kevin McCarthy, Ohio Senator J. D. Vance, and so many others, sees principles as disposable, making her yet another example of why the GOP cannot be trusted with power. Haley knows how to say the right things about how the violence of January 6 was bad, but to this day she refuses to hold Trump accountable, and so there is no way to know if she or any other candidate will withstand the antidemocratic demands of Republican primary voters. For Republicans in elected office, the GOP base is now so hostile to our democratic institutions that loyalty to the Constitution has become an unaffordable political luxury.
Another warning sign is that Haley and others have no apparent interest in changing any of these views among the GOP electorate. For all her talk about "a new generation," Haley knows that the Republican base doesn't want to move on. Those voters, to judge from the polls, want Trump, unless he can't win; in that case, they'd like a Trump who can win, a candidate who reeks of Trump's cheap political cologne but who will wisely wear somewhat less of it while campaigning in the crowded spaces of a general election.
Read the entire piece here.