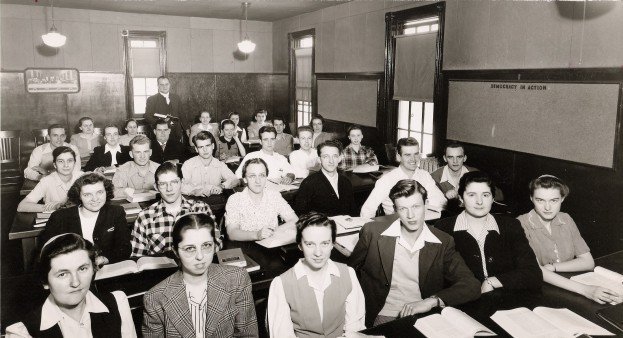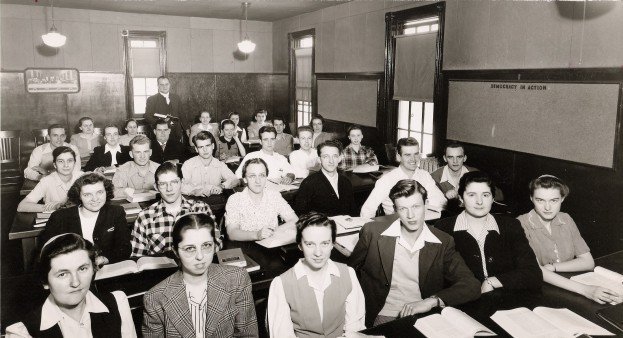 What is happening in Evangelical Land?
If you want to get up to speed on the Asbury Revival, we are covering that here. This roundup focuses on the currently unrevived world of evangelicalism.
There are more evangelicals than Catholics in Guatemala, Honduras, El Salvador, Nicaragua, and Costa Rica.
Florida's Latino evangelicals against the death penalty.
Mississippi is getting ready for a post-Dobbs world.
Evangelicals as "centrists."
Michael Wear announces his first class of "Public Life Fellows" at his Center for Christianity and Public Life. Andy Crouch likes the group:
Russell Moore want to rethink the "evangelical gender wars."
Shane is passing out tracts:
Samaritan's Purse in Turkey.
Justin Giboney's new docuseries on the Black church and "biblical orthodoxy."
Bullseye?:
Are evangelical parents too achievement oriented when it comes to their kids' education?
David French and Curtis Change record their podcast at the Coalition for Christian Colleges and University conference in Florida:
Some evangelicals are very upset with the Church of England's decision to bless same-sex unions.
The National Association of Evangelicals endorse the "He Gets Us" ads:
How should evangelicals love their country? Some thoughts from Richard Mouw.
A Dominican immigrant who pastors a Canadian church and cuts hair.
Lisa Sharon Harper at Calvin University.
Phil Vischer is frustrated:
Rick Warren's new book.
More on the Tim Keller Center for Apologetics.
Blast from the past:
The prophets like DeSantis. It's all related to palm trees.
The Jerusalem Prayer Breakfast
Matt Gaetz will not be charged with sex trafficking. Jenna Ellis is happy:
Charlie Kirk too:
Jenna and Eric talk about "wokeness":
Jenna stands with John MacArthur:
And here is some of the thread in response to the above tweet:
Why some evangelicals don't like the Black National Anthem.
Pensacola Christian College cancels a performance by an English gospel singing group because administrators learned that one of the singers was gay.
Jack Hibbs is not a fan of gun control. He thinks the Second Amendment is inspired by God. For Hibbs, revival is the only answer:
A gay Disney star gets saved and baptized at Bethel Church in Redding, California.
A launch-party rodeo:
Charlie REALLY needs Damar's illness to have something to do with COVID-19 vaccines:
David Brody of Christian Broadcasting Network lands an early interview with Nikki Haley:
Here is Brody and Ralph Reed on Haley. Reed is a "big fan." Sounds like he's ready to help her.
More evangelicals behaving badly. And here.
Lance being Lance:
Singing prophets:
Kirk Cousins: Evangelical.
The praying high school football coach is coming to Robert Jeffress's church. Has the coach returned to work yet, or does he still need more time on the evangelical MAGA speaking circuit?
Ken Ham is upset with Tim Keller.
Jack Graham and Greg Laurie reunite. Is this part of the Jesus Revolution movie promotional tour?:
Nothing from Franklin on the Asbury Revival, but a lot on Jim Jordan:
Blessed are the persecuted, and don't forget to sue for your religious liberty. A Liberty University law student is suing the National Archives.
Sex and freedom:
"Full House" and Hallmark star Candace Cameron Bure talks to Liberty University's Standing for Freedom Center about getting canceled.
James Dobson is honoring Black History month by honoring Tony Evans:
Al Mohler, Trump voter:
Gadfly William Wolfe of Liberty University's Standing for Freedom Center on Biden's State of the Union address.
What is going on with the Acts 29 Network?
Kristin Kobes Du Mez at The Holy Post.
Owen blocked me, but Warren Throckmorton seems to capture this well:
Earlier in this roundup I linked to a piece by Russell Moore about the gender wars. Here is a theobro response:
Sean says hello:
In March he is hanging out with election denier Doug Mastriano:
Beth was on NPR: