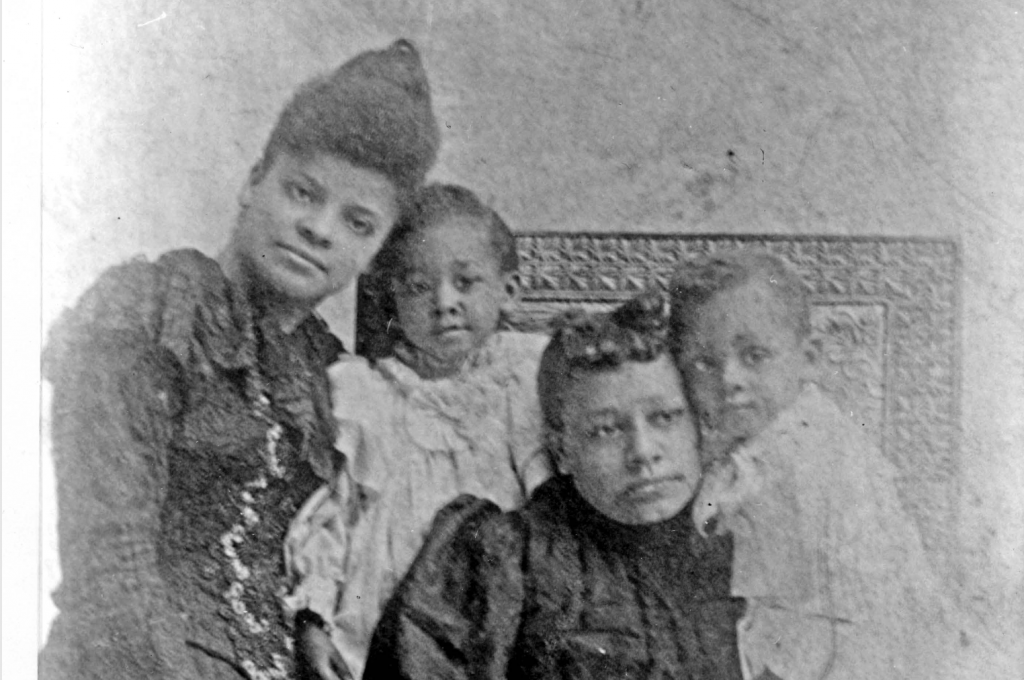 What can history teach us about pictures of violated Black bodies?
Since the invention of photography, violence against the Black body has been documented and disseminated in American culture. Photographs of the scarred bodies of the enslaved, of lynched bodies dangling from trees, and of passive bodies pinned down by jets of water have now been joined by video footage of Black men being shot, choked, and crushed. But the function of such documentation has been deeply contested. As the country grapples with a graphic video of the fatal beating of Tyre Nichols, a young Black man killed by five Memphis police officers in early January, the history of making, sharing, and viewing such images can guide us.
In 1863, white abolitionists circulated photographs of the lacerated back of "Gordon," an escaped slave, as indisputable evidence of the cruelty of chattel slavery. Embracing the seemingly objective nature of the photograph, abolitionists believed that "proof" of racialized violence would inspire compassion and action on the part of the viewer. And indeed, the photograph galvanized white northern support of the Union cause at a crucial moment in the Civil War.
By the 1890s, Black activists were also using images that documented violence to reveal ongoing racialized injustice. Journalist and educator Ida B. Wells led the campaign to expose the frequency and brutality of lynchings in the South. In her widely distributed pamphlets, Wells compiled statistics, eyewitness accounts, and photographs for support. Aware that her white audience would treat her words with suspicion, Wells hoped that photographs would bolster her claims.
Perhaps most famously, in 1955 Mamie Till Mobley decided to photograph the mutilated body of her son, Emmett, and hold an open-casket funeral in order to "let the people see what they did to my boy." This time the images animated an emerging generation of civil rights activists, including future congressmen John Lewis and Bobby L. Rush, both of whom were profoundly shaken by Till's story. A decade later, photographs of John Lewis being beaten by state troopers during a protest march in Selma, Alabama were credited with strengthening public support for the passage of the Voting Rights Act.
With this history in mind, we might think that it is valuable—perhaps even crucial—to watch and share the video of Nichols' beating. Before releasing the footage publicly, Cerelyn Davis, the Memphis police chief, anticipated viewers' response. "I expect you to feel what the Nichols family feels," she said, also implying that the family's desire for justice would likewise be shared by viewers.
But a closer look at history complicates the seeming efficacy of these violent images to engender sympathy and create lasting social change.
First, we must remember that documented violence was effectively used to stoke Black fear. In the late nineteenth and early twentieth centuries, photographs of lynched Black men were sold and sent as postcards or kept as family mementos. Professional photographers would occasionally negotiate with law enforcement ahead of time in order to reserve the "best" spot for documenting the crowd and the spectacle. While the images were rarely published in newspapers, they circulated within the community as both celebration and threat.
Thus when Ida B. Wells published a photograph of a lynching in her 1893 essay "Lynch Law," she was deliberately asking viewers to invert its original function. The image, made in 1891 by traveling photographer W.R. Martin in Clanton, Alabama, depicts a crowd of men and boys facing the camera while the body of Ray Porter dangles grotesquely above them from a tree. His neck is snapped and his arms bound, but his face remains visible and recognizable. The original viewers of the image saw a brute subdued by white heroism. But Wells, through her recontextualization, compels viewers to see an innocent victim.
Second, Black activists recognized that images of violence were also an insufficient means of compelling change. Wells again provides an example here. As historian Leigh Raiford has demonstrated, Wells purposefully built and shared an alternative archive of Black family and dignity. Wells commissioned her own photographic portraits to publicize her speaking and writing, thoughtfully presenting herself as fashionable, self-possessed, and unquestionably proper in her femininity. With this approach, she, like earlier Black abolitionists Frederick Douglass, Sojourner Truth, and Harriet Tubman, demonstrated the importance of offering visual alternatives to the dehumanizing images of Blackness that proliferated.
Even more poignantly, Wells had her portrait made with the widow and children of Thomas Moss, her dear friend who was lynched in Memphis, Tennessee on March 14, 1892. In the photograph, Betty Moss—dressed in a black mourning gown sits on a large chair, flanked by her children, Thomas Jr. and Maurine, both of whom wear white. Wells stands next to the chair, her head tilted and resting against little Maurine's. Wells likely used this tender photograph of a mourning, broken family to publicize her first speaking tour in Britain. Rather than leading with images of lynching, Wells chose to foreground its rippling, permanent effects.
Third, while photographs and videos of violence may shake viewers in the moment, they can be easily forgotten, and they cannot speak for themselves. In his book Let the People See, historian Elliott Gorn describes the rapid deterioration of public interest in Emmett Till's murder, noting that the tenth and twenty-fifth anniversaries of Till's death went largely unacknowledged, even in the Black press. In addition, the mainstream press refused to publish the grisly photographs of Till's mutilated body for almost thirty years. Images of injustice do not self-perpetuate or naturally shape collective memory and action. They need to be shepherded with care.
Finally, history demonstrates that images of violence can shape and even cripple imaginations. In his autobiography, A Time of Terror, James Cameron recounts his miraculous survival of a lynching in Marion, Indiana in 1930. Cameron recalls that as he stood beneath a tree where the bodies of Abraham Smith and Thomas Shipp already hung, time began to slow down and the world around him seemed to flatten. In his mind, the scene became a photographic negative, a preemptive imagining of his own death, formed by previous images of Black suffering.
It is not difficult to find contemporary parallels. In recently released video footage of Keenan Anderson's deadly encounter with Los Angeles police officers in early 2023, the 31-year old Black teacher cries, "They're trying to George Floyd me!"
History cannot tell us what to do, but it can make us more attentive to the present. We might recognize, for example, the desire to offer alternatives to the imagery of Tyre Nichols' beating. A video of Nichols skateboarding, made by one of his friends, was widely shared on social media in the days leading up to the release of police footage. "This is who Tyre Nichols was," wrote attorney Benjamin Crump when he tweeted the video.
Yet of course no single video or image—of a vibrant life or a violent death—can fully encapsulate Tyre Nichols' personhood. The very need to contest his public representation only reinforces the cruelty of his loss and the shortcomings of a culture that too often fails to embrace the complex humanity of Black Americans.
Elissa Yukiko Weichbrodt is Associate Professor of Art and Art History at Covenant College in Lookout Mountain, GA. She is a Contributing Editor for Current. Her new book, Redeeming Vision: A Christian Guide to Looking at and Learning From Art, will be released on March 21.