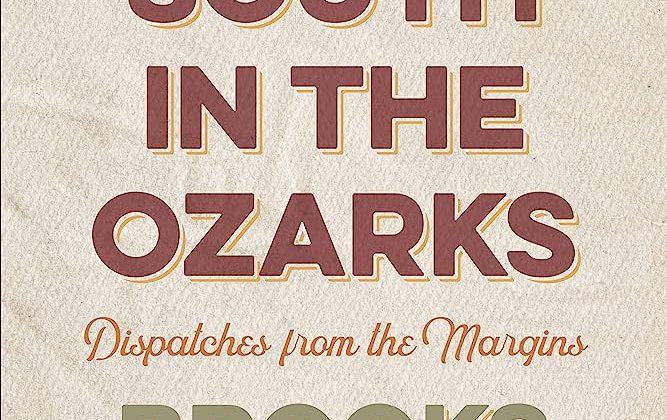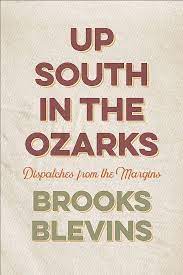 Brooks R. Blevins is Professor of History at Missouri State University. This interview is based on his new book, Up South in the Ozarks: Dispatches from the Margins (University of Arkansas Press, 2023).
JF: What led you to write Up South in the Ozarks?
BB: Because Up South in the Ozarks is a collection of essays written over a period of more than twenty years, I suppose it would be more appropriate for me to explain why I chose to study the Ozarks. I suspect all writers, and probably all historians, choose topics that in some way provide opportunities for self-discovery and analysis. For me, that just happened to be based in geography. I was raised in the rural Ozarks of Arkansas. When I first became interested in learning more about my home region as an undergraduate, I discovered that the great bulk of published material on the Ozarks had been written by folklorists and travel writers, not by historians. Much of it was fascinating reading, but there had been little effort to dig beneath the layers of legend and romanticism that coated the region in the twentieth century. Doing just that became my mission some three decades ago. Since then I've written several books on the history of the Ozarks, as well as many articles and essays on the history and culture of the region. Up South in the Ozarks offers several of the latter.
JF: In 2 sentences, what is the argument of Up South in the Ozarks?
BB: As a collection of essays, the book is unified more by a common theme than a single argument. The Ozarks is a marginal place in the scheme of American regionalism, and the stories in the book focus primarily on marginal people within that marginal place.
JF: Why do we need to read Up South in the Ozarks?
BB: If you're interested in American regionalism or the Ozarks, obviously, or fascinated by in-depth examinations of a variety of people and groups on the margins of mainstream society — fireworks peddlers, southern shape-note gospel singers, country storekeepers, migrant workers, etc. — then you'll want to take a look at this book. Beyond the topical nature of Up South in the Ozarks, however, the book's informal style blends the sensibilities of a scholarly historian with an often journalistic, first-person narrative. In other words, I wrote most of these essays with a broader audience in mind. Many of them contain elements of humor, and none of them reads like a standard academic journal article.
JF: Why and when did you become an American historian?
BB: I think I must have been born a historian. I can't remember not being interested in history. Growing up on the family farm, just up the road from my grandparents and surrounded by the farms and homes of other (mostly older) kinfolk, I remember feeling like history was an everpresent part of my life — in the old buildings and implements, in the stories I heard, in the cemeteries, at the little Baptist church we attended, which still had an outhouse when I was a kid in the '70s. I started telling friends in junior high that I was going to be a history professor, though I had no idea what that meant. By the time I got to college, I'd decided I wanted to study the U.S. Civil War, but courses on recent southern history and the civil rights movement (taught by Elizabeth Jacoway) convinced me to pursue southern history instead. That field also provided a way to explore my native region, though, as Up South in the Ozarks illustrates, the Ozarks occupies at best a marginal position in the U.S. South.
JF: What is your next project?
BB: I am currently working on a number of smaller, article-sized projects — one on early country music history, one on the Civil War, one on the rise of the right-wing property rights movement in the late twentieth century, all set in the Ozarks — but my next bigger project focuses on the history of white migrant laborers in the twentieth century. It's a topic that provides pathways into many broader concepts: race, ethnicity, class. And it's a topic that is addressed in one of the essays in Up South in the Ozarks.
JF: Thanks, Brooks!