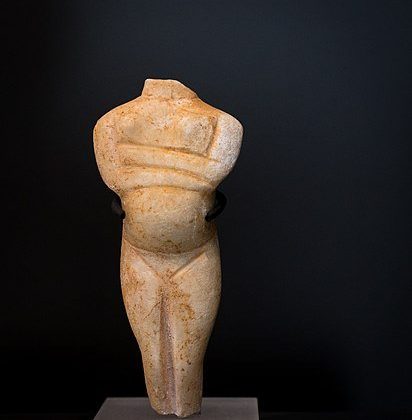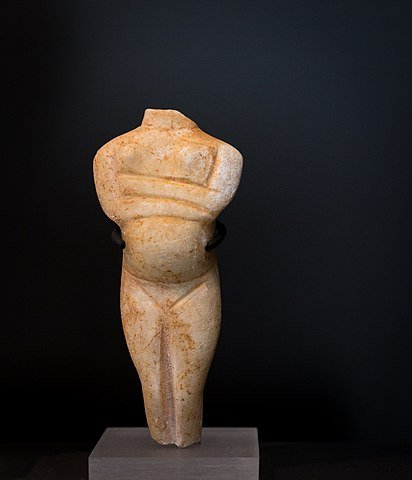 In his 1932 novel, Brave New World, Aldous Huxley described an imagined future world, where pregnancy as we know it no longer exists. Freed from the complex and repressive requirements of marriage, pregnancy, and childbirth, the liberated citizens of this brave new world could live lives of unrestrained pleasure.
Children, instead of being gestated by mothers, are grown in state-owned and maintained, carefully monitored state-of-the-art lab conditions. In this world, science is king. And science ensures that all citizens really do enjoy their lives to the maximum, up until a mandatory—but oh-so-comfortable—euthanasia takes them out of this life in late middle age, ensuring that the state does not have to be stuck taking care of them in their less productive years.
Today, as we near the century mark since Huxley's dystopian vision was first published, we have achieved many of the scientific breakthroughs that would allow us to create such an imagined world. And so, the question to consider now is not whether these developments are possible. In a world where the technology to clone human beings already exists, the question, rather, is how to agree upon appropriate ethical standards of what should or should not allowed. I have written about this question elsewhere recently in the context of ChatGPT and brain organoids, but the newest topic that brought Huxley's novel to my mind yet again is one that has provoked some discussion over the past couple of weeks: Whole Body Gestational Donation (or WBGD).
What exactly is WBGD? Originally proposed in 2000 by Rosalie Ber but not yet implemented, the idea has just been resuscitated in an article published in November 2022 by philosopher Anna Smajdor, who also coined the term WBGD.
The practice entails the use of the body of a brain-stem dead patient for gestational surrogacy. A woman on life support, in this case, could be used to gestate someone else's baby. After all, the beautifully utilitarian argument goes, if the rest of her body, and especially her uterus, is perfectly healthy, why not make use of it? This approach could solve the ethical dilemmas currently involved in the use (or, more precisely, abuse) of gestational surrogates, usually impoverished women from third-world countries who are hired to gestate babies for wealthy infertile couples from other parts of the world. But this is not all.
Let us look more closely at Smajdor's arguments in her own words, as she elaborates upon and responds to Ber's original idea. Further ethical issues readily emerge:
"Ber's view is that women in PVS (persistent vegetative state) would offer the best alternative to living surrogacy. I suggest that we should be willing to consider WBGD in patients who are brain stem dead rather than in PVS (and would therefore be eligible to be organ donors).
Ber believes that WBGD should be available only to the patients deemed to have a clear medical need for it. I suggest that–all other things being equal–it should be an option for anyone who wishes to avoid the risks and burdens of gestating a foetus in their own body.
Ber implicitly accepts that only women can gestate. I suggest that brain stem dead men would also have the potential to gestate, meaning that the pool of potential donors is further increased – and that certain feminist concerns might thus be assuaged."
Responding to Smajdor, J. Y. Lee, who uses this case to defend the importance of bioethics, notes a particularly chilling argument in Smajdor's paper: "WBGD is proposed as a potential way to benefit aspiring mothers (or parents) who wish to avoid the risks and burdens of gestating with their own bodies." In other words, in addition to replacing gestational surrogates who carry children for infertile couples, WBGD could be a perfect solution of instrumentalizing the bodies of patients on life support to do the work that others could do, but would like to avoid—bearing their own children.
Such a utilitarian argument assumes, of course, that the surrogate on life support will be taking on any possible risks—presumably much greater ones than those that a healthy person not on life support would undertake when pregnant—but then it doesn't seem to matter as much, if the life being risked is that of someone already technically brain-dead.
But Smajdor also includes a striking argument for the replacement for the need of women as mothers for their own children in a way that recalls both Huxley's Brave New World and the scientific misogyny of the ancient Greek world, where thinkers like Aeschylus and Aristotle had raised the question of whether women were to be considered parents of their children, or merely donor vessels for carrying to birth the baby, whose only true parent was the father.
Overall, the arguments in favor of WBGD ironically reflect the devaluing of women's roles as mothers in two ways. First, by presenting a way to outsource pregnancy for any who want to do that and have the requisite resources, and second, by presenting pregnancy as a danger to avoid at all costs (including the cost of outsourcing it to a brain-dead surrogate), rather than seeing pregnancy as a natural experience of bonding with one's unborn child. But in the process, we also see the commodification of a child as merely a product grown in lab conditions, in the womb of an unrelated and brain-dead surrogate.
To be clear, at the moment WBGD is not a practice yet in use, but rather a hypothetical scenario that some would like to explore. But the questions this utilitarian proposal raises remind us of the dangers of science without bioethics and, especially, the dangers of medical advancements that are not founded on the valuing of the dignity of people and their bodies at all stages of life and death.