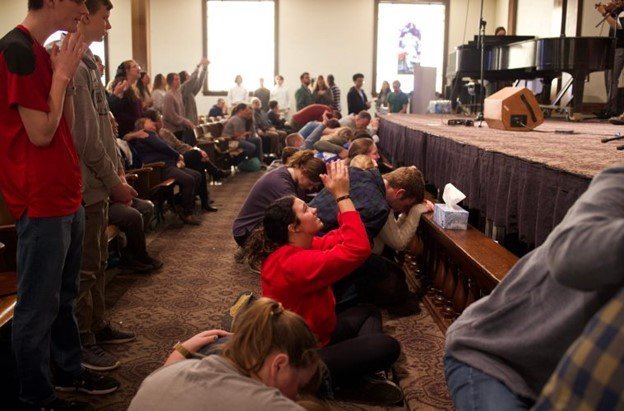 This tweet comes from Pentecostal theologian Cheryl Bridges Johns and it speaks volumes. The Christian nationalist revivals that we see. for example. at Robert Jeffress's First Baptist Church every Fourth of July are full of hubris and the celebration of American exceptionalism and power.
Compare this to the confession of sin, humility, and the international flavor of the Asbury revival: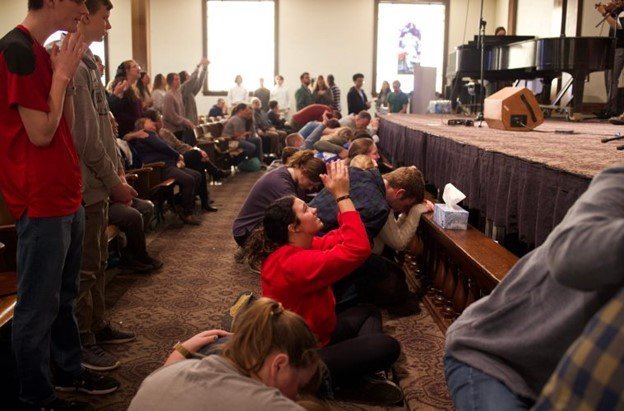 If there is an American flag in the chapel, I don't see it.
I do see significant international interest in this revival: