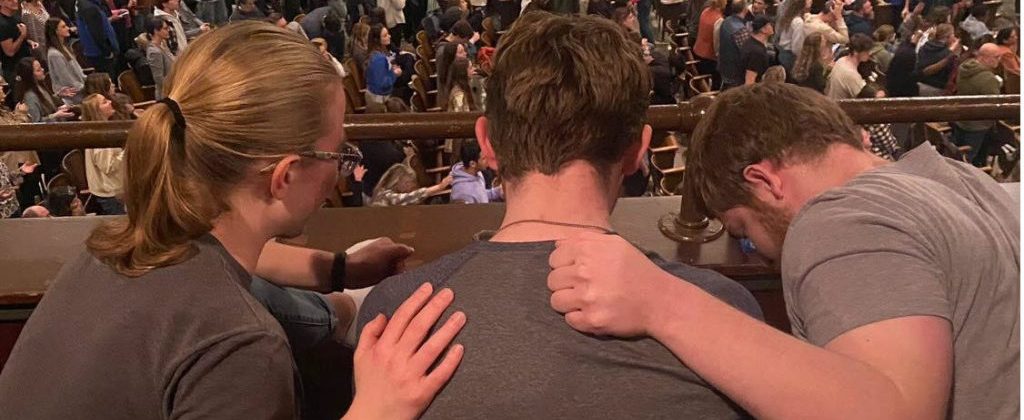 Charlie Kirk, the MAGA evangelical who runs Turning Point USA, wants a national awakening:
Kirk believes that the only way to stop what he calls "The Great Reset" is a new Great Awakening. He believes that such a reawakening is the church's "last firewall of freedom." He says the evangelical church is a "sleeping giant" that needs to be revived. He wants a "Fifth Great Awakening and he visits evangelical megachurches to help trigger it.
Kirk Cameron, the childhood television star and evangelical culture warrior, also wants a revival in America. It's the only way to remain a free people.
Sean Feucht, a MAGA evangelical worship leader, has built much of his career on trying to trigger a new spiritual revival in America. He wants to "wake-up the church" and lead a "spiritual awakening." While Kirk is looking for a "Fifth Great Awakening," Feucht wants a "third" Great Awakening."
Here's Feucht a few weeks ago:
More Feucht:
Robert Jeffress, the Trump court evangelical who pastors First Baptist Church of Dallas, is praying for revival:
Jeffress believes that the only "way forward" for America is a new great awakening:
Tony Perkins of Family Research Council also prays for revival:
Paula White-Cain is a big fan of revivals:
Franklin Graham has been praying for revival for a long time:
James Robison:
What is interesting about these calls for revival is that they are almost always made by right-wing evangelicals, Trump supporters, and those who believe such a revival will result in some form of Christian nationalism.
As some of you know, a significant spiritual revival is going on right now at Asbury University in Wilmore, Kentucky. One would think that these cultural warriors might be interested in this. They do not appear to be. That's right, the same folks who Tweet multiple times a day about revivalism as the answer to the social problems of America, and the same people who pride themselves on discerning the times, have said nothing about this revival at Asbury. For the record, the revival is in its fourth day. They've have plenty of time to acknowledge it.
Are they surprised that a revival broke-out without their influence? Are they surprised that this revival, according to most reports, is happening with very little, if any, political talk about saving America?
Charlie Kirk on Twitter (19m followers): Silent
Kirk Cameron on Twitter (94.6 followers): Silent
Sean Feucht on Twitter (85.7k followers): Silent
Robert Jeffress on Twitter (114.5k followers): Silent
Tony Perkins on Twitter (40.5k followers): Silent
Paula White on Twitter (1m followers): Silent
Franklin Graham on Twitter (2.7m followers): Silent
James Robison on Twitter (21.8k followers): Silent
Granted, these folks might be busy with other ministry-oriented things. But one would think they would pay attention to an ever-spreading college revival, especially since they believe anew "great awakening" is the primary answer to solving America's problems. Why aren't they using their large Twitter followings to help this spiritual movement spread?