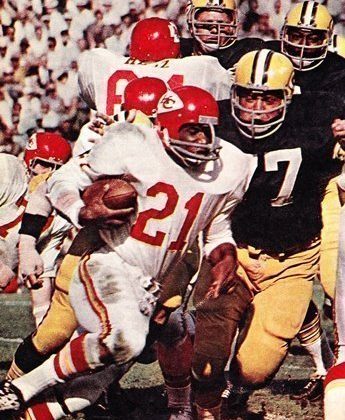 Here is Mark Dent at The Washington Post:
When Mike Garrett, a Heisman Trophy winner from the University of Southern California, was drafted by the Kansas City Chiefs in 1966, the only thing he knew about his new home was the song.
The city surprised him. The 12th Street and Vine jazz district praised by Jerry Leiber and Mike Stoller in "Kansas City" was floundering, but the Country Club Plaza — a Spanish-influenced medley of department stores, boutiques, restaurants and luxury apartments that is the city's equivalent of Georgetown — seemed like a great place to live.
Garrett was turned down at every open apartment he visited.
The Chiefs, who play the Philadelphia Eagles on Sunday in a Super Bowl featuring two Black starting quarterbacks for the first time, have a proud legacy of elevating Black talent. The franchise's early teams were stocked with overlooked stars from historically black colleges and universities. Lamar Hunt, the team's owner, saw the NFL's racial biases as a market inefficiency to exploit.
But the city wasn't nearly as hospitable. Black players such as Garrett struggled to find housing in a metro area that was among the most redlined in the country.
No place epitomized segregation like the Country Club District. In the first half of the 20th century, developer J.C. Nichols built a wonderland of posh homes, tree-lined vistas and cul-de-sacs that spanned more than 5,000 acres, emanating from the middle of Kansas City, Mo., into Kansas, where he planned several more suburban communities. "If Webster was asked to provide another synonym for city planning," wrote one New York City journalist in 1925, "his answer would be Jesse Clyde Nichols, Kansas City, Mo."
Read the rest here.