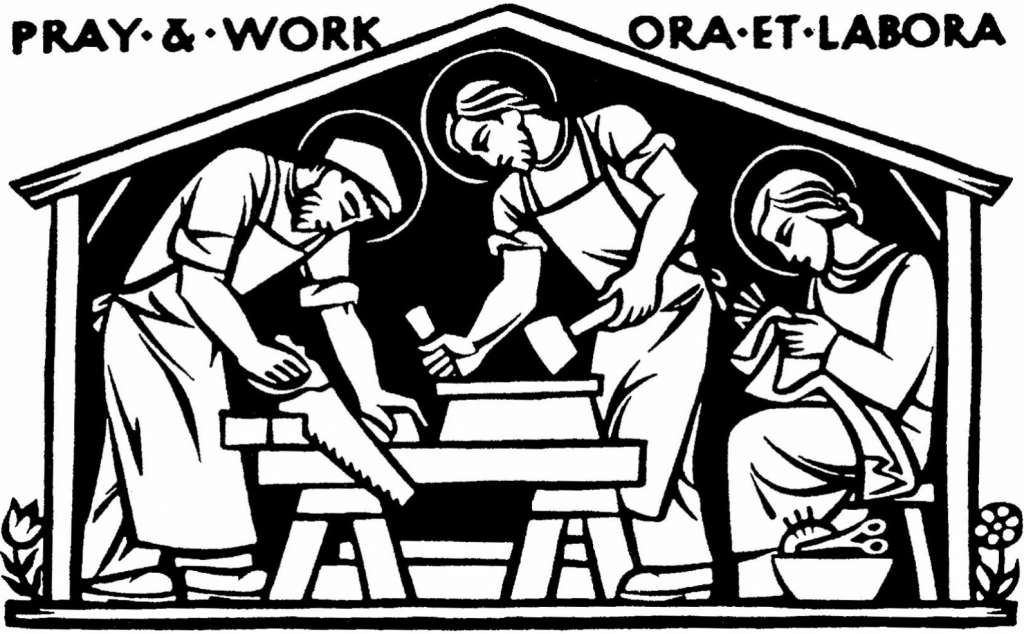 When in quest of a new social order, try hitting the trail
Rick Steves is well known for his travel guidebooks and PBS series highlighting the sights of Europe, but his travel philosophy amounts to more than leisure interests and escapism. He also packs a hefty political and religious agenda on every trip he takes. For over forty years Steves has allowed what I would call his spiritual socialist beliefs to act as his guide around the world as he imbibes cultural diversity, learns from locals, and promotes the value of "travel as a political act." As he states in his 2009 book, "My best vacations have been both fun and intensely educational. Seeing how smart people overseas come up with fresh solutions to the same old problems makes me more humble, open to creative problem-solving, and ready to question traditional ways of thinking."
Steves' worldview is ecumenically Christian and progressive. He has explored and written about liberation theology in Latin America, and he is open about his Lutheran faith. As he explained in a 2009 blog post: "I've believed that anyone who enjoys getting close to God should pack their spirituality along with them in their travels. For two decades I walked the tightrope of being a Christian tour guide wanting to facilitate spiritual growth among the religious ones in my secular groups without offending those who didn't have a faith."
He also embraces democratic socialism as a Christian approach to public problems. During the recession of 2008 he wrote, "Given the creed of greed in our society, I believe we need a government to regulate our own aggressive and tricky capitalists." He makes it clear that there is not a one-size-fits-all solution but instead reminds readers that there are versions of socialism that do not mirror the discredited Soviet system.
Steves' philosophy is reminiscent of another fellow traveler, Sherwood Eddy, who is featured in my 2019 book Spiritual Socialists: Religion and the American Left. As a YMCA missionary Eddy became an outspoken socialist in the 1920s, calling for a fundamental overhaul of the U.S. capitalist system in favor of community-based cooperation. Yet despite this emphasis on community, he knew people could benefit from going global before going local. In 1921, Eddy launched the American Seminar, an educational tour which took travelers around the world to learn about the latest developments in science, culture, and public policy.
No longer intent on imposing Western culture and authority over indigenous villagers, as he had done in China and India in the late 1800s, by the 1920s Eddy had learned the importance of cross-cultural education. He founded his seminar to reproduce his trajectory for more Americans, insisting that the U.S. had as much to learn from other countries and other peoples as it had to dispense. The American Seminar represented Eddy's attempt to find new methods of socialist practice that could dovetail with his Christian values and international interests. In a supposed age of isolation, Eddy retained a dynamic internationalism via the American Seminar. In a supposed age of left-liberal disillusionment, he also kept his radical religious idealism alive.
Eddy had first felt the stirrings of what would later develop into strong socialist convictions as a YMCA Secretary in Asia, but it was World War I more than any event or experience in his life that quickened his transition from Christian liberal to spiritual socialist. Christianity, he concluded by war's end, could not coexist within the paradigms of evil that capitalism, and subsequently imperialism, cast upon the world. He realized that the roots of capitalist culture ran deep, requiring the creation of an entirely new social order in its place. Insurmountable as it seemed, the difficulties of social revolution did not deter Eddy, but instead motivated him to get to the bottom of humanity's moral problems. "I ceased to be a liberal asking alms of capitalism; I became a radical demanding the justice of socialism," he wrote of his experiences during wartime.
In 1921 he helped found the Fellowship for a Christian Social Order, an organization dedicated to building the Kingdom of God on Earth. That same year he took the first contingent of the American Seminar on a tour throughout Europe. The group-travel enterprise Eddy founded brought potential activists from the U.S. into contact with activists abroad. Ignorance of other cultures and perspectives, Eddy knew from his initial forays into foreign missions, formed the seedbed of exploitation, violence, and war. He hoped to break down barriers of race, culture, and creed by fostering a network of open-minded activists who would make international politics more social, more personal, and thereby more peaceful.
The American Seminar groups each year were small, consisting of about thirty to fifty people, and included ministers, students, writers, labor leaders, and missionaries who expressed an interest in learning about the social and political life of foreign nations. Though associated with Eddy and the YMCA, religious content remained veiled. The 1923 contingent, for example, spent the summer visiting with German and British labor leaders, touring the slums of Berlin, and exchanging ideas with literary giants such as Bernard Shaw and H.G. Wells. Yet like Rick Steves, Eddy's religious agenda was hidden in plain sight, in the very act of bringing small groups together to witness cultures around the world. The Seminar presented the perfect opportunity to cultivate the kind of interpersonal communication and social cooperation he had found wanting during the war years. It was also a way to break down the barriers of isolationism and prejudice that kept many Americans in the 1920s from engaging with non-American ideas and values.
Rick Steves' calls for open-minded travel echo Eddy's 100 years later. "We can learn more about our own country by observing other countries," Steves reminds us, "by challenging ourselves (and our neighbors) to be broad-minded when it comes to international issues." In an era when millions of people around the world are eager to escape the confines of Covid lockdowns and limitations, it is important to remember that travel is not a one-way ticket for exercising privilege but an opportunity to connect to new ideas and ways of life.
Vaneesa Cook received her PhD in US history from UW-Madison and is currently a historian at UW- Madison for the Missing in Action Project. Her book Spiritual Socialists: Religion and the American Left was published by University of Pennsylvania Press in 2019, and will be released in paperback in March 2023.