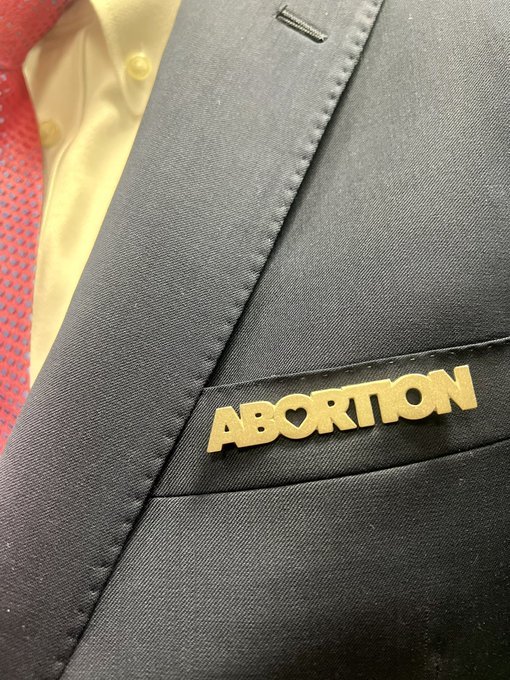 For some, Joe Biden is an accomplice to murder. They believe that the president confirmed this once again in Tuesday night's State of the Union Address:
For others, Biden did not spend enough time on abortion rights.
And then there were members of both houses of Congress wearing "abortion" pins. Massachusetts Senator Ed Markey is getting the most attention due to this tweet:
I was always under the impression that pro-choice advocates did not celebrate the abortion of a fetus, but instead defended a woman's right to make such a decision. But these pins seem to celebrate abortion, as if the act of taking a life is a good thing. In my view, abortion is never a good thing. We need to reduce the number of abortions in the United States. I think I am with Bill Clinton, Barack Obama, and a younger Joe Biden on this. I am thus troubled by these pins.
I don't believe that the overturning of Roe will end abortion in the United States. The courts are not the answer. But I am with Ed Stetzer here: