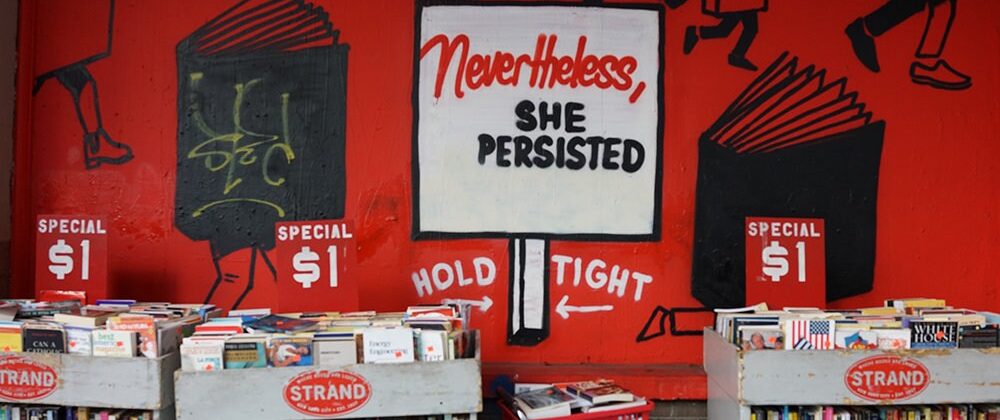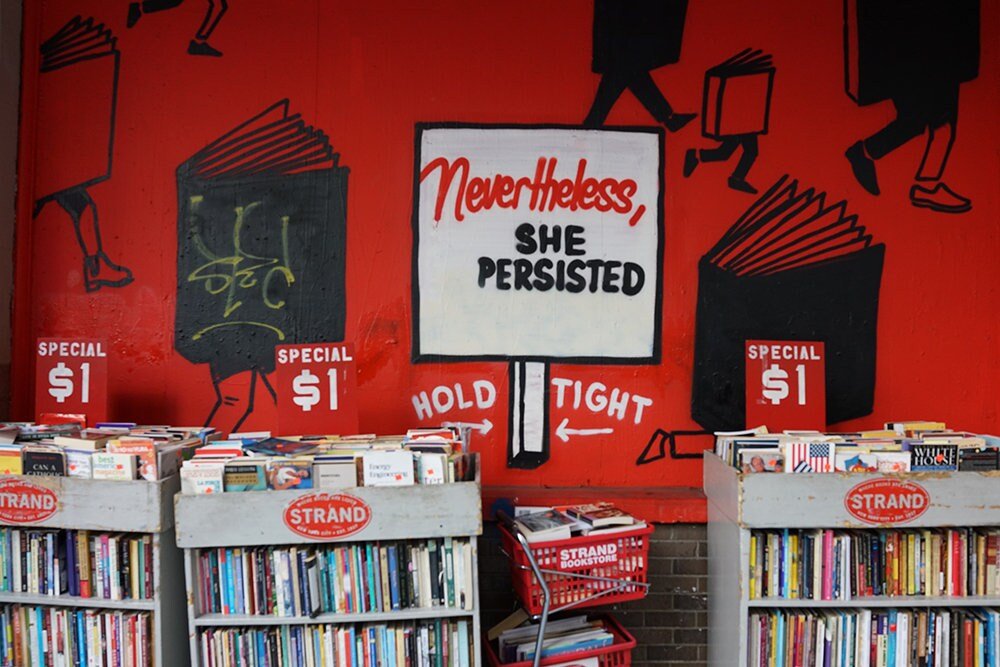 His name was Tom Verlaine, the guitarist and lead singer of the 1970s band Television. Here is a taste of Colin Groundwater's piece at LitHub:
If you swung by the carts that line the Strand's exterior, where all the books cost $1-5, odds were good that you'd run into Verlaine, searching for grails that had been shunted out to the street. "Pre-COVID? He was there every day. For at least an hour or so," said Peter Calderon, a Strand employee of more than 15 years. A former employee, Alice Richardson, described him as most employees remember him: "He'd be quietly browsing the dollar carts at night, smoking in an overcoat."
Strand and Verlaine had a long history. He was one of the store's most famous alumni, along with Smith, fellow Television founder Richard Hell, and Sam Shepard. When the store's owner Fred Bass died in 2018, Verlaine eulogized him for the New York Times. But his gig in the shipping department was just a blip compared to his decades-long tenure as unofficial Carts Captain.
"Everyone who worked there knew he was a regular," said Christopher Pirsos, another former bookseller. "I don't think he ever bought a book from inside. He almost exclusively bought cart books."
Among the Strand regulars, the cart-exclusive customers are an especially fierce and quirky breed. Employees have a few different nicknames for them, some more flattering than others, but "cart sharks" is a classic that captures their spirit. They're bargain hunters, emphasis on "hunt." Some people bring URL scanners to quickly run ISBNs and see if they can flip a book on Amazon. Others are less interested in value and more excited by the prospect of finding a diamond in the rough. Verlaine was definitely the latter. More importantly, he was a bridge between the cart sharks and booksellers who hauled out fresh books to feed them.
Calderon saw the way Verlaine influenced the carts firsthand. "That dude was awesome," he said. "He innovated the way we work on the carts."
"Whenever there would be a little empty space on the carts, he'd move the books over and fill up that area to create a bigger space. It was a way of letting the people know inside, 'Yo, you got space, bring stuff out.' It was Tom who started doing that, but after a while everyone else started doing it too."
Read the entire piece here.