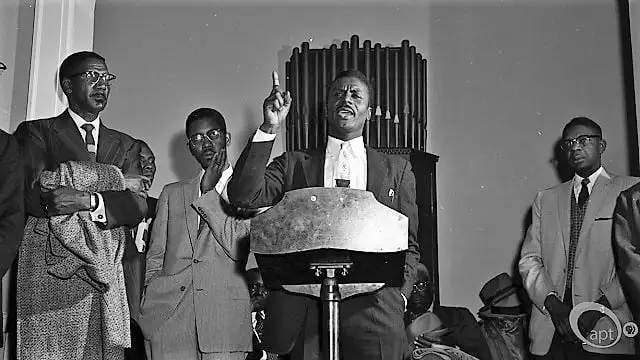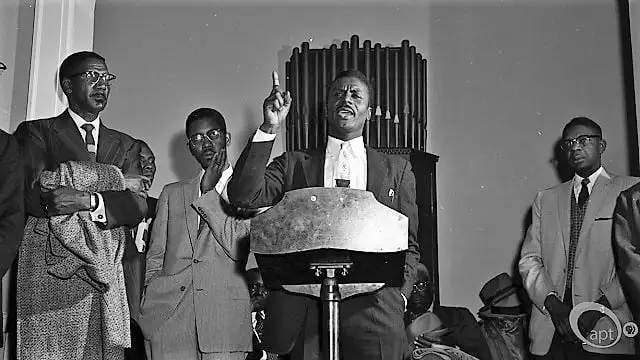 Here is a taste of Tish Harrison Warren's New York Times piece on the late Birmingham civil rights activist:
On Sept. 9, 1957, the very day President Eisenhower signed the Civil Rights Act and lawyers sought injunctive relief to force Arkansas to integrate Central High in Little Rock, Shuttlesworth organized the integration of Phillips High School in Birmingham, driving his own two children to the school to enroll them.
He was met by a white mob that beat him with baseball bats, chains and brass knuckles. As he was beginning to lose consciousness, Shuttlesworth recounts that "something" said to him: "You can't die here. Get up. I have a job for you to do." In the hospital later that day, a reporter asked Shuttlesworth what he was working for in Birmingham. He responded: "For the day when the man who beat me and my family with chains at Phillips High School can sit down with us as a friend."
Shuttlesworth was resolutely committed to justice. He was, by his own estimate, arrested in peaceful protests some 30 to 40 times. His house was bombed with his whole family inside one Christmas Eve. His church was subjected to three different bombing attempts. He remained until his death in 2011 a man of deep Christian faith who constantly spoke about how the Bible required us to seek systemic change and racial equality. Yet even in his darkest hour he honored and affirmed the humanity and dignity of those who hated him by holding out the possibility of forgiveness, redemption and even friendship.
Shuttlesworth, of course, did not have to show the violent racists who attacked him mercy or kindness. They had shown him none. By any normal standard of justice, they did not deserve it, which is what makes what he did so astounding, so morally beautiful and — especially with the anger over the merciless fatal beating of Tyre Nichols fresh in our minds — practically incomprehensible to me. To be clear, forgiveness doesn't mean that we do not hold people accountable for their actions. What Shuttlesworth demonstrated that September day wasn't apathy toward the injustice he faced. He was not excusing the actions of his attackers. Yet in the face of horrific evil he responded with astounding grace.
Shuttlesworth represents a way of being human that I find staggering. He was utterly shaped by the story of Jesus and sought to love his enemies, even as he clearly and repeatedly agitated to transform the social order. He saw an angry white man with a chain as a person capable of transformation. He railed against the evil of white supremacy but did not grow embittered in his fight against it. Holding justice and mercy together in this way is not natural to any of us and never will be. Loving your enemies is and always has been a radical act.
What Shuttlesworth's life and the broader story of the Black church in America make clear is that being a person of true humility, conviction, faith and hope — a person attempting to actually follow Jesus — has never been viewed as acceptable. It never made one a "good American" in the eyes of the majority.
Among religious conservatives, there exists a latent belief that once upon a time, America was a more Christian country, with prayer in school and churchgoing traditional families. Now, with rising secularity and the triumph of the sexual revolution, they claim, American Christians face unprecedented hostility and difficulty. You hear slight whiffs of this kind of decline narrative in the phrase "Make America great again."
For the most part, however, this view represents a perniciously nostalgic vision of the past that belittles the darkness of racial oppression and the costs for those who experienced and denounced it. To pine for a bygone era of American Christendom is to imply that white supremacy is more acceptable than rising secularity. Was it really once a more Christian America simply because most people, including those who beat Rev. Shuttlesworth with chains, would likely identify as Christians? Was it a victory for faith that those who shouted hateful words at his family were likely to attend church the next week?
The Black church in America has always had to make a distinction between those who claim faith as a cultural marker and civic accessory and those who truly lived as people willing to count the cost of, as the book of Micah says, doing justice, loving mercy and walking humbly with God. The integrity and stubborn faithfulness of people like Shuttlesworth shames the empty religiosity of a false Christendom.
Read the entire piece here.