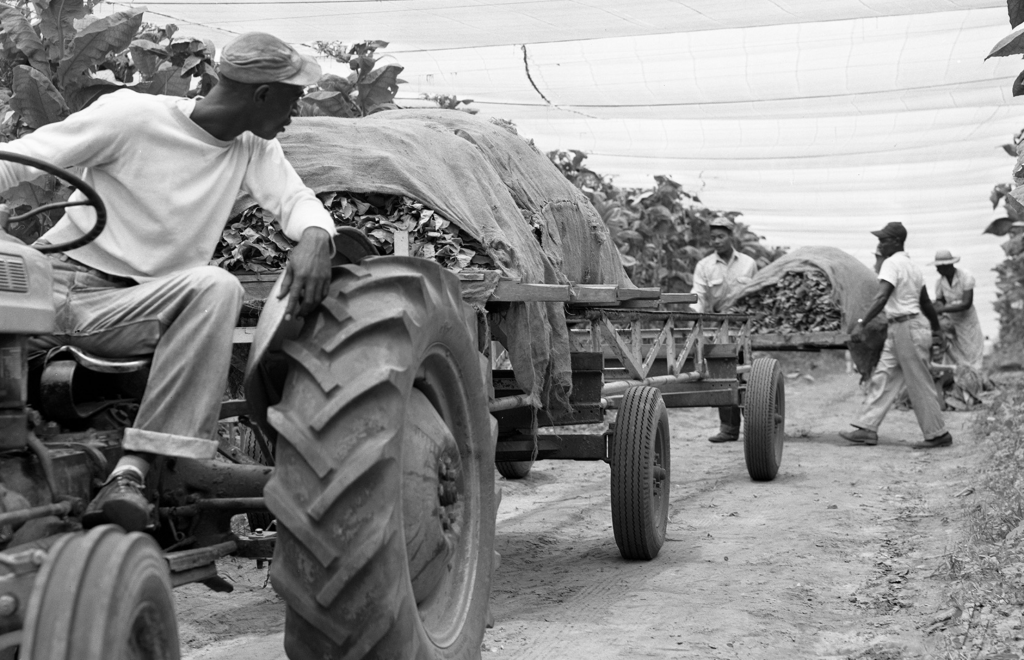 A Marxist political scientist, and a member of the last generation to experience segregation, tells his story
The South: Jim Crow and Its Afterlives by Adolph Reed Jr. Verso, 2022. 161 pp., $24.95
In her foreword to Adolph L. Reed, Jr.'s memoir of growing up and living in the Jim Crow South, historian Barbara Fields writes, "Public memory of Jim Crow tends . . . to become a stencil. Toggling between a blurb and a melodrama, the stencil seldom affords either a rounded picture of everyday people's everyday lives or an adequate analysis of whose interests the system served, how it disintegrated, and what replaced it." 
Reed, 76, has had a distinguished career as a political scientist, with teaching stints at Yale, Northwestern, The New School for Social Research, and, for the last nineteen years, at the University of Pennsylvania, where he is currently professor emeritus. His writing on race and politics in the United States has always been controversial, but his response to America's racial unrest in the last decade has made his work particularly provocative. It has also made him one of our most interesting public intellectuals in this age of Black Lives Matter, identity politics, and "wokeness."
As a student in the late 1960s and 1970s, Reed's activism included organizing Black poor people and anti-Vietnam soldiers. In the 1990s he helped found the social democratic Labor Party and in 2016 and 2020 supported the Bernie Sanders presidential campaign. His views on identity politics, anti-racism, capitalism, and neo-liberalism have resulted in harsh criticisms of Barack Obama ("a smooth Harvard lawyer with impeccable do-good credentials and vacuous to repressive neoliberal politics"); the Black Lives Matter movement (a group of "careerist race ventriloquists and corporate media operatives"); the 1619 Project (the product of a "world of theory where big cultural abstractions kind of cross-pollinate and relieve the theorists of historical work"); and the work of anti-racists such as Ibram X. Kendi ("a career path").
While Reed's memoir is not as strident as some of his other writings, his message is clear: The anti-racist movement fails to reckon with the "nuances and contingencies" of the past. When this happens, Reed writes, "history can become either a narrative of inevitable progression unfolding to the present, or worse, a tendentious assertion that nothing has ever changed." If we divest "the past of its discrete foreignness and contingency," or reduce it "to the warmup act for the present," the past becomes "little more than the handmaidens of ruling class power." Fields, who joins Reed as part of a contingent of Black scholars offering class-based critiques of anti-racism, describes this approach to the past (using the words of labor historian E.P. Thompson) as the "condescension of posterity."
As the son of a professor and a member of the Black middle class, Reed experienced Jim Crow differently than poor or working-class Blacks. Indeed, he says, "perception and recollection can differ with social position." Though Reed tells several stories about his experience with racism in the segregated and immediate post-segregated South, and he refuses to paint the Jim Crow regime as an "idyllic setting of racial harmony," he is more than willing to write about moments where he and other southern Blacks were able to find "dignity and worth, solace and respite, even within the boundaries imposed at the bottom of systems of extreme, rigidly enforced inequality."
For example, when Reed was in ninth grade (it was 1959 or 1960) he got caught stealing a bag of potato chips from a white-owned mom-and-pop store in New Orleans. His parents, fully aware of the racist character of the Jim Crow criminal justice system, had always warned him that this kind of petty theft might result in a trip to a state penitentiary or a juvenile reformatory. (Reed also implies that his parents used the fear of incarceration to scare him into living a morally upright life.) The young Reed, caught red-handed, was relieved when the store owners told him that they were not going to call the police. They hoped that this incident would teach the young man not to shoplift again. Reed writes: "They treated me without hesitation as I suspect they'd have hoped for a child of their own to be treated in a similar position, notwithstanding the prevailing white supremacist codes that would dictate otherwise."
Reed also tells a few stories about his interaction with law enforcement in the early 1970s. In one of them he and his four-year-old son Toure were driving from Atlanta to New Orleans when their car broke down on a dark and desolate highway outside of Mobile, Alabama. The white sheriff's deputy who arrived at the scene drove the Reeds to a motel and recommended a mechanic who could tow and repair the car. As Reed remembers it, "Everyone with whom we had encounters along the way—the deputy sheriff, motel clerk, the mechanics in the small Alabama town who worked on the car . . . was empathetic, courteous, and respectful. And all were white."
Similar stories abound in Reed's memoir. The strawberry ice cream sodas at McCrory's 5 & 10 in New Orleans were so good that a young Reed did not seem to care if he had to go to the Blacks-only window to buy one. Blacks and whites had to sit in different parts of the sanctuary during Catholic mass, but when they encountered one another in public they often chatted or acknowledged their "equal humanity." Blacks and whites lived in the same neighborhoods in New Orleans and though racial tension certainly existed in this communities, and whites never entered the homes or engaged in social activities with their Black neighbors, they often shared news of sales at the local grocery store or shouted across backyards and porches about the latest heroics of the Houston Astros rookie sensation Rusty Staub. On one occasion the son of white grocers spent hours with a teenage Reed chatting about life, school, and sports as he assisted Reed in assembling his remote-controlled model airplane.
As Reed notes, these kinds of stories cannot be easily explained with "abstractions" like prejudice, bigotry, racism, and or white supremacy. Such theories, he claims, "tell us nothing about how the order operated" or "how its official and unofficial protocols organized people's lives." Though Reed is quick to state that such positive interactions with white people were not typical and "much less common than white southerners' self-serving accounts would suggest," they occurred more frequently than "can be fit into a picture of the segregated South as a nightmare of unremitting degradation and driven by ubiquitous, universally willful bigotry." What Reed finds telling is that such "fleeting instances of unrestrained decency and simple cordiality can loom so large in [his] memory."
Reed's last chapter deals with the removal of Confederate monuments in New Orleans. He praises mayor Mitch Landrieu's 2017 decision to remove these symbols of racism and white supremacy. But he also laments how the act of monument removal replaced real social and racial justice with little more than commitment to a "'rich multicultural heritage." Landrieu took a step in the right direction, but the removal of Robert E. Lee from the Big Easy, and other cities like it, has done little to help the poor. Reed would certainly agree with the moral philosopher Cornel West, who in a recent conversation on liberalism published in Harper's said that "multiculturalism within the professional-managerial class . . . just makes the class hierarchy more colorful."
In the end, Reed wants historians of Jim Crow to do a better job of calling attention to the many missed opportunities that might have brought Black and white working people together in a movement of solidarity that would have challenged the oppressive nature of capitalism and lift all people out of poverty. The defeat of Jim Crow was a "tremendous victory for social justice and egalitarian interests," he writes, but it "left the undergirding class system untouched and in practical terms affirmed it." This is why, Reed believes, "a simple racism/anti-racism framework isn't adequate for making sense of the segregation era, and it certainly isn't up to the task of interpreting what has succeeded it or challenging the forms of inequality and injustice that persist."
Reed is not opposed to a usable past. He just wants one that is not so flat and reductionist.
John Fea is Executive Editor of Current