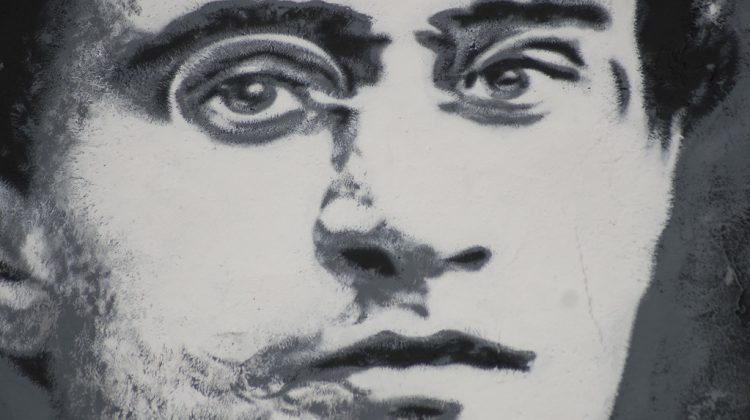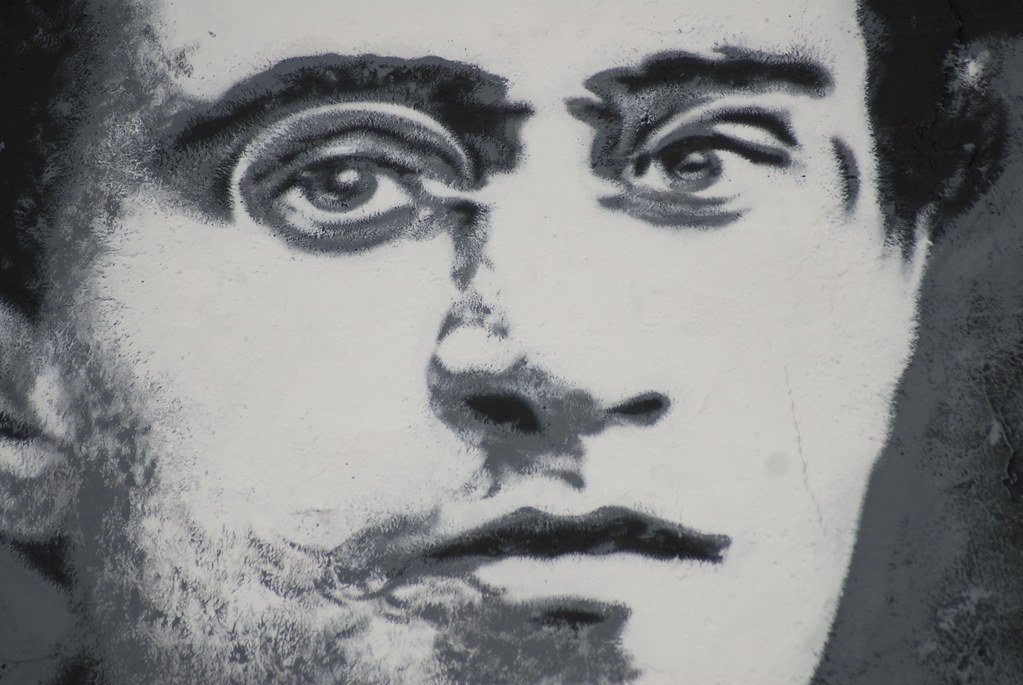 Here is a taste of Jacobin's Daniel Denvir's interview with Yale labor historian Michael Denning:
DANIEL DENVIR: This argument has implications for what has often been called "false consciousness": the question of what to make of people holding beliefs that are contrary to their material interests or even their lived reality. Gramsci writes, "the contrast between thought and action, i.e. the coexistence of two conceptions of the world, one affirmed in words and the other displayed in effective action, is not simply a product of self-deception. It is, rather, an expression of profound contrasts of a social order."
What's this distinction drawn between holding that people are simply being duped, versus Gramsci's notion that there are contradictions at play that are much deeper, expressing themselves on the level of what Gramsci calls "common sense"?
MICHAEL DENNING: Let's say instead the question of where we get our conceptions of the world from and how they change, because he's actually quite skeptical of the sense that you could rationally persuade people to another position just because the facts are on your side. For the ordinary person, you can make a good argument to them and they'll say, "oh yeah, I remember someone else who made the opposite argument, and I couldn't answer it right now, but it was convincing to me at that point. And so I'll remain on that side."
Our common sense is built in part out of our faith in the other people in our social group who we have heard put things better than we did at various points. And those figures can range, as he said, from the parish priest, to businesspeople on the Chamber of Commerce, to a certain politician. Gramsci includes both, at one point, Stone Age traces of old folk beliefs and proverbs on the one hand, and on the other, knowing the most up-to-date science. Common sense is a kind of mix of both.
So common sense is this weird combination, and the figures who help us shape our conception of the world are in the largest sense of the word "intellectuals." They are the organizers of ideas in a society. For Gramsci, local schoolteachers and local priests are organic intellectuals of daily life — very fundamental ones in passing on certain folklore, certain knowledge.
One should also mention the division that he maintains between "common sense" and "good sense." Common sense is basically that set of beliefs that you have that you think is what you believe and/or what your opinions are. Good sense, though, encompasses the practices and knowledge that come out of the work that you do. As far as I can tell by my colleagues, as professors, when they talk about politics, they have the same common sense as anybody else around. Some of them have a little bit better than the others, but it's the same mix of received ideas that one gets out of the newspapers and all the other media or whatever. But if you ask them, "oh, how do you put together a syllabus? How do you teach this class?", then they have a remarkable good sense that comes out of years of teaching students.
I had a cousin once who was a great conspiracy theorist about all kinds of weird stuff, and lots of people in the family wouldn't even talk to him because he would go on to his conspiracies. But he was a dairy farmer. If you got talking to him about dairy farming, he was a fountain of good sense.
Part of Gramsci's faith in ordinary people is that we are not simply prisoners of our common sense. Actually, all of us have the good sense that comes out of labor and the elaboration of that labor. "Elaboration" is one of his favorite words — the sort of working through of ideas, a labor of ideas. He wants to recognize and break down the division between mental and manual labor. So he basically says that there is no manual labor that doesn't have a mental aspect. There is no mental labor that doesn't have a manual aspect. He talks about the physical toll that it takes to learn how to sit and read for eight hours a day, how to take notes physically, and how there are ways in which the actual physical conditions of prison made him extraordinarily aware of how difficult even reading and thinking and writing are as manual, exhausting activities.
He is very dedicated to the study of classical languages, particularly Latin, in the sense that this is a kind of mental exercise that is necessary to develop the mind. His educational philosophy often seems very conservative in our terms, because he has this sense of the kind of necessity for forming activity of the body and mind.
Read the entire interview here.