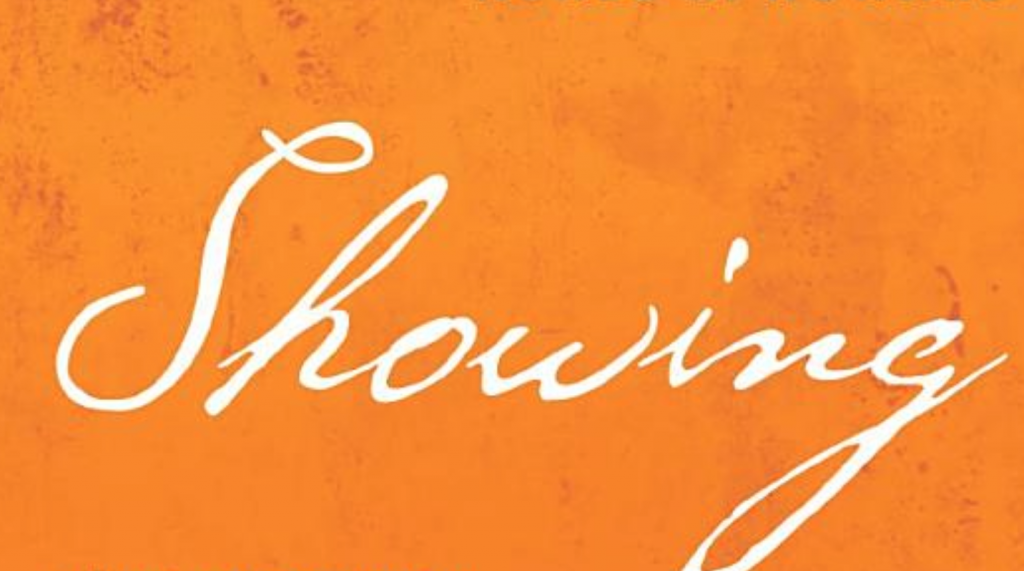 Pregnancy reshapes not just the body, but character as well
In June 2022 the Supreme Court overturned Roe v. Wade. But while abortion has received ample coverage in the news and public debates over the past year, the related subject of pregnancy deserves much greater attention than it has been given. As it happens, the history of pregnancy is the focus of a thought-provoking book published in 2020 by Agnes Howard, a Current contributing editor. In this conversation with Nadya Williams, Howard reflects on the present significance of the arguments in her book.
***
Nadya: Your book Showing: What Pregnancy Tells Us about Being Human makes a number of really poignant arguments about the contradictory ways in which our society over the past century or so has treated pregnant women and thought about their work and labor. On the one hand, there has been a tendency, including among medical professionals, to consider this work a passive one. On the other hand, there is a similarly strong tendency to hold expectant mothers responsible for anything that could go wrong.
But I particularly appreciate your argument that pregnancy shapes the mother as much as the baby—specifically, that pregnancy shapes the mother's character, helping her grow in a number of virtues. This idea has such wonderful theological depth! Yet even from a secular perspective, the notion of character formation rings classical even in an Aristotelian sense. Why do you think it is so important to think about pregnancy as character formation for the mother?
Agnes: This question motivated the book in the first place. The experience of carrying in your own morphing body a person you don't know but then release into the world—that ranks right up there with the biggest human puzzles. What does that experience do to the person involved in it, and how should we think about ourselves, considering that we all begin this way? What is the point of following so many weird and arbitrary rules during pregnancy when the baby will turn out fine anyway, or will suffer problems no matter how careful a mom is?
In her popular book Expecting Better, economist Emily Oster runs the numbers to empower women to lighten up, because data suggests they don't need to be so strict. But I want to say something like the reverse. Being careful accomplishes something for the woman even if we can't see exactly the effects on baby. A cynical view of pregnancy rules is that they are a form of social control manipulating women into clean habits by threatening them with birth defects. There is something to that. But I think it does not account very well for what women intend and attempt on behalf of the coming baby.
Most women want to help this mysterious person they're awaiting. The rules offer practical things they can do to help. Women practicing these things for nine months strengthen their own abilities. They learn to be more attentive, generous, courageous. Of course, pregnancy is not the only way to develop these virtues. And character change isn't automatic. But that time span—the nine months of the expecting process—is the reason I focus on pregnancy rather than birth, which usually draws more excitement.
Aristotle explains excellence of character this way—that doing something well over and over develops a habit. The virtue we habitually practice forms who we are. It's clear that pregnancy shapes women physically. Changes usually get put in negative terms—weight gain, stretch marks—and moms encouraged to get back to their pre-pregnancy selves. It's ridiculous, though, that what we want from an experience so long and important is to make like it never happened. Pregnancy can reshape character, and not only the body.
Nadya: As we approach the two-year mark since the book's release, what are your thoughts in hindsight about the topics that you covered in your book? Is there anything in particular that you wish you had discussed in greater detail? And is there anything else that you wish you had included?
Agnes: So much good writing on pregnancy and birth has come out in the last few years! I wish my chapters had been more in conversation with this new work. The science of maternal brain and body in Abigail Tucker's Mom Genes confirms the transformational character of motherhood. I've thought more about pregnancy and Christian ideas of the Incarnation because of theologians Natalie Carnes and Carrie Frederick Frost. Frost has great ideas about renovating the ritual of "churching" women after birth. I wish I had discussed literature and political theory around birth more extensively, and I look forward to a new book on this by Jennifer Banks.
In my project I kept history central because history kind of saved me when I was pregnant. That sounds too dramatic. What I mean is that learning about birth in other times reminded me that some of the strange things that happen to pregnant women—like my OB ordering a screening or the hospital's refusal of food during labor—are not simply natural but are instead shaped by time and place. Historians are interested in continuity and change. Certainly, a lot of change occurred over centuries in the way we understand and handle reproduction. At the same time, I'm flabbergasted by continuity of attitudes about women and childbearing that really should have changed in response to scientific breakthroughs. Understanding reproductive biology should have boosted respect for maternal activity much earlier and much more than has been the case.
Nadya: When your book came out two years ago, few people had predicted the developments of June 2022: the Supreme Court's ruling on Dobbs, and the resulting tumult of public opinion. In what ways do you think your book contributes productively to the conversations in the continued culture wars surrounding women, families, and reproduction?
Agnes: I started thinking about pregnancy long before expecting a baby. I found it frustrating that the only reasons people approved interest in the topic was either because they were pregnant or because what they really wanted to do was talk about abortion. First, I hope the book offers space to consider pregnancy as a phenomenon that matters to the way humans are. Learning to approach "normal" pregnancy perceptively and with gravity would help us talk better about the hard cases.
Arguments regretting Dobbs frequently point out how pregnancy can harm women's health, sometimes implying that abortion is the healthier option, or that Roe opponents romanticize motherhood. Of course pregnancy can harm women's health! That is not a reason against doing it. We should learn to view pregnancy as the active and costly undertaking that prepares the way for our existence. Every person you see exists because somebody did this for them, an enormous gift to give in hope. Recognizing that and providing well for those involved in that process is not just a women's interest, although of course there are ways these choices distinctively affect women.
Rerouting us from that word—choice—as the key feature of reproduction is another goal of the book. Sure, choice is good and force is bad. But much about childbearing falls beyond the realm of straightforward choice. And many of the choices women make while pregnant are the kind I describe above: daily decisions to practice things that (may) help the fetus and that do shape the mother's habits. The benefit-seeking actions of pregnancy are not just preparation for being a parent but for being a more humane person.
Nadya: In a number of your essays, and in your book's conclusion especially, you propose concrete courses of action for supporting mothers in our world. As a historian who studies medical history as well as the cultural history of views of pregnancy and motherhood, what are some of the biggest challenges that you see for at least some mothers in our society? What are some solutions that you would recommend?
Agnes: For supporting women during pregnancy and birth, I would love to see doula care become as common as ultrasounds and stretchy pants—and more common than epidurals! It's great to see the resurgence of midwifery. Some hospitals now help provide doulas for underserved women. Ideally that kind of support and attentive presence in birth could also come from family members, friends, neighbors, colleagues. Those people could also be proactive in serving new mothers and their families. Providing practical help like meals or rides or housework should not wait for the new mom to beg but should be a normal thing to offer.
For supporting mothers, some structural or financial solutions could help, like the kind of proposals for family assistance and leave policies that Covid inspired. I'm sorry if all that sounds like different ways of repeating the same thing—that more people should share the raising of children. Having support makes enormous difference for women before and after birth, and for the whole life of the entire family.
I appreciate your question about the biggest challenges. I feel clumsy trying to name some, like swinging blindfolded at a perverse piñata: the tech-fueled consumer culture, the hyper-sexualization of women and children, the discouragements over politics and society. Motherhood would be better if we didn't treat children primarily as self-creating individuals who use family resources to define themselves against family life. Broad social respect for dependency would help. We all are dependent in one phase of life or another, so we should stop idolizing autonomy. Eva Fader Kittay's thinking on this in her writing on disability has been important to me. "We are all some mother's child," Kittay insists. We all have received care, and the care we give to another person deserves respect.
Nadya: What are the questions that occupy your mind the most these days? And what are your current projects in progress?
Agnes: I have taught undergraduate classes on the history of marriage and family in the United States, and on alternative approaches to healthcare, both of which included sections on birth. For the first time this spring, I will be teaching a short research seminar on birth history to first-year students. I am really curious to see how they will react to the material.
With a little distance from 2020, I'm doing some writing about American motherhood during Covid. I am not searching for silver linings, but I am trying to make sense of what the pandemic revealed about the way things were and what might change for better and worse. I'm also partway into a personal project, looking at my own family history to consider the currents around education, marriage, and spiritual life within that experience.
Thanks so much for asking these questions!
Nadya Williams is Professor of Ancient History at the University of West Georgia. She is the Book Review Editor for Current.