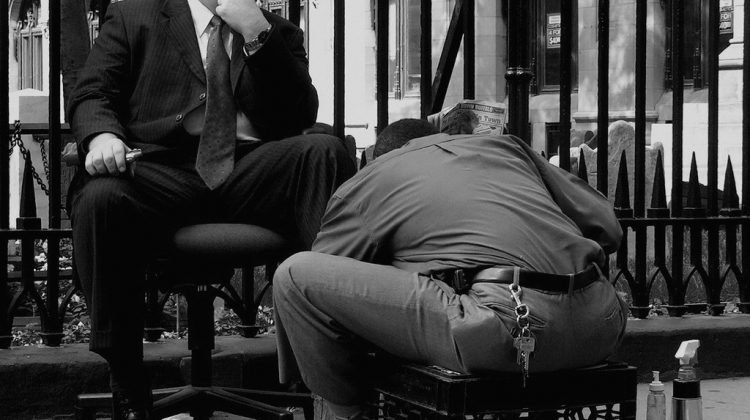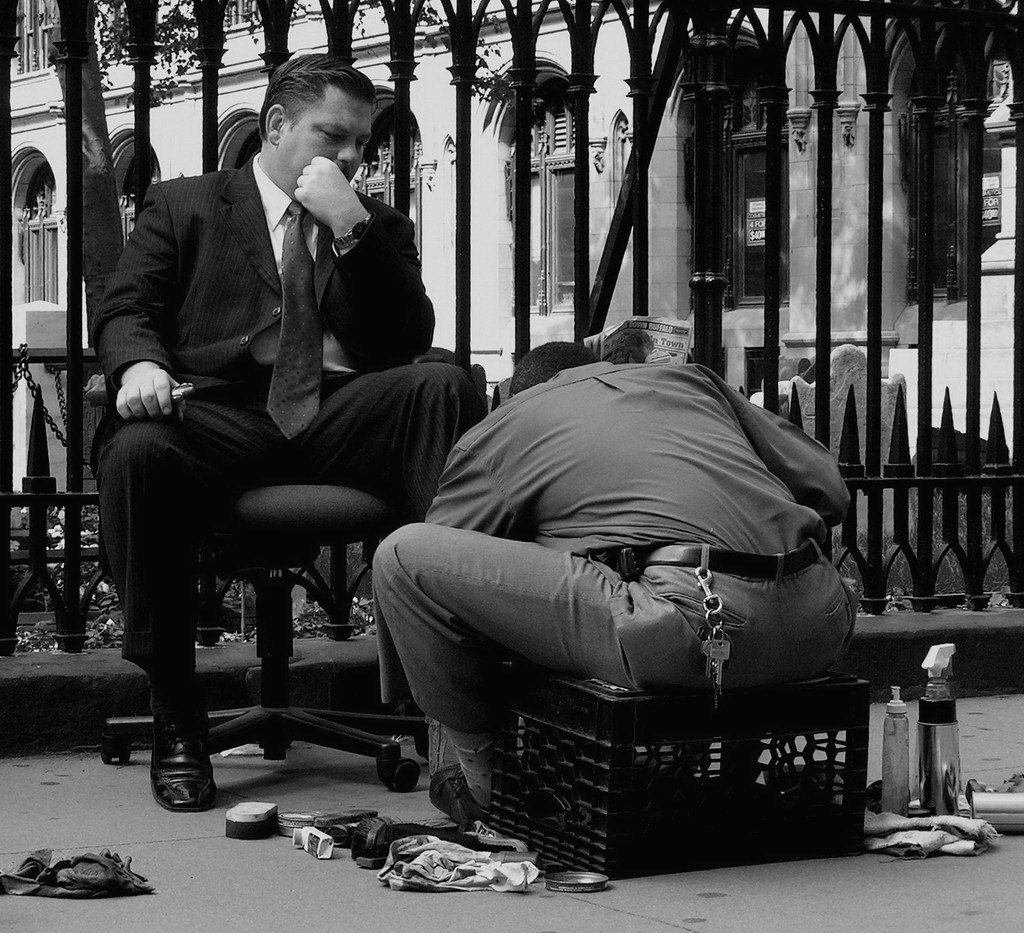 Cultural critic George Scialabba wonders what we might ask our nineteenth-century ancestors. Perhaps we might ask them why they believed it was legitimate for one person to own another? Or we might ask, "Why did women seem to you incapable of self-determination?" Of course, historians already have a pretty good sense of how our nineteenth-century counterparts might answer these questions, but that doesn't make the idea of asking them face-to-face any less intriguing.
Scialabba also wonders what our descendants may want to ask of us. Here is a taste of his piece at Commonweal:
Unless we have reached the end point of humankind's moral development, it is pretty certain that the average educated human of the twenty-third century will look back at the average educated human of the twenty-first century and ask incredulously about a considerable number of our most cherished moral and political axioms, "How could they have believed that?" We do it every time a movie like Twelve Years a Slave or a novel like The Handmaid's Tale or a play like Angels in America or a work of history like Bury My Heart at Wounded Knee or of journalism like Michael Harrington's The Other America prompts us to ask, "How could decent, intelligent people have believed they were entitled to treat other human beings like that?"
So let's interrogate some of our beliefs about political morality with the eyes of our descendants. Two four-letter words lie at the heart of contemporary America's public morality: "free" and "fair." "It's a free country" is every American's boast; "I only want a fair shake" is every American's plea. I doubt I need to remind many Commonweal readers of the more flagrant forms of unfairness in our national life—that one American child in five lives below or near the poverty line; that somewhere between 80 and 90 percent of our economy's productivity gains since 1980 have gone to the top 10 percent of the income distribution; that the top twenty-five hedge-fund managers earn more than all the nation's kindergarten teachers combined; that 100,000 Americans will die for lack of health care over the next ten years in order to give a large tax cut to Americans with incomes above a half-million dollars; and so on and so on, down the long and shameful catalog. You all read the newspapers. Our twenty-third-century descendants may ask—they will ask—how we could have tolerated such unfairness; but they won't ask how we could have believed such inequalities to be fair, because we don't, most of us, believe them to be fair. Let's instead consider a different question: whether our present-day ideals of fairness and freedom, even if we lived up to them, would satisfy our descendants.
The average CEO now earns around three hundred times as much as his or her average employee. Many people are dismayed at the contrast with the good old days of the Eisenhower administration, when CEOs earned only thirty times as much as their average employees and paid a far higher tax rate, and yet the country didn't exactly seem to be going to the dogs. But let's put aside our reaction to this striking change and ask more generally whether and why some people ought to earn more than others.
The usual answer, I suppose, is that people deserve whatever they get through the operation of supply and demand. The competitive marketplace quantifies the value that one's efforts have for others. Some people (like doctors) employ vital skills; some people (like baseball players) give exceptional enjoyment; some people (like corporate executives) assume extra responsibilities; some people (like investors) forego luxury consumption. All such people are rewarded in proportion to the satisfaction they furnish others, as measured by others' willingness to pay, directly or indirectly, for those satisfactions. No payment, no service. As Adam Smith wrote: "It is not from the benevolence of the butcher, the brewer, or the baker that we expect our dinner, but from their regard to their own interest."
Of course, it's not that simple. Consider those doctors, baseball players, and executives I used as examples of economic agents who exchange services for money. In fact, they—like you, like me—live with only one foot in a market economy and the other in a gift economy. Any doctor or scientist or athlete or nurse or teacher or carpenter worth her salt feels at least occasionally that she is making a gift of her best efforts; and as with all such gifts, the chief reward is internal: the pleasures of giving and of exercising one's faculties at their highest pitch.
Nowadays, the gift economy leads a precarious existence, appearing mostly in commencement-day addresses in which graduates are exhorted to follow their dreams, while most of the poor things are worrying frantically about how to pay their debts. The family is a gift economy, and so is culture, including both the arts and the sciences, as well as the shrinking public and nonprofit spheres. Ever since that most fateful of innovations, industrial mass production, has become virtually universal, the market economy has progressively squeezed out the gift economy. In a mature capitalist society, competition grows in both extent and intensity—that is, both between and within economic units. Creativity and generosity are not forbidden but they are no longer self-justifying; they are, on the contrary, subordinated, like all activity in the non-public sphere, to the goal of increasing shareholder value. In the private economy, you can do whatever you like—create beauty, pursue truth, help others—as long as what you like to do makes someone a profit.
Read the rest here.