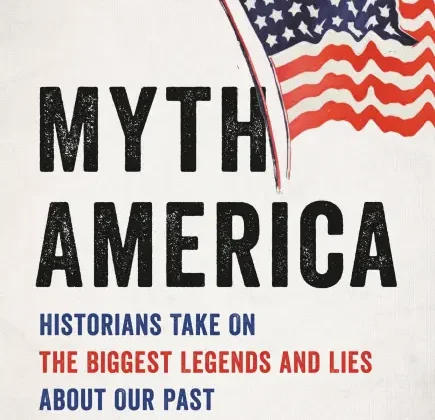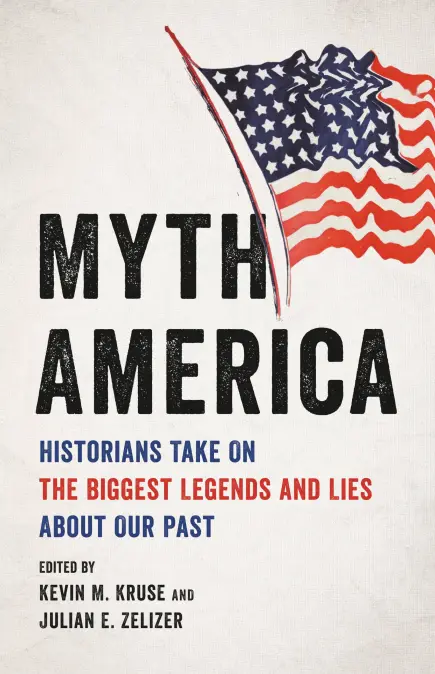 The Princeton University historians are the editors of Myth America: Historians Take on the Biggest Legends and Lies About our Past. Here is a taste of their recent interview with Vanity Fair:
I know both of you are particularly public-facing historians. You write for major outlets and make TV appearances. Do you feel like Trump and his deliberate historical amnesia has compelled more historians to venture out from the academy into the mainstream media?
Kevin Kruse: Yeah, I think so. A lot of us are catching up with the work he and others have done in the last few years, and Trump has been a big part of that. Trump and his enablers and the conservative media ecosystem have pushed a series of really bold and startling claims about the American past to make their standing or their accomplishments in the American present seem bigger, better, and bolder than they otherwise might have been. And that's, in turn, prompted a lot of us to get engaged. And I think, in this case, social media has been a two-way street. It has certainly helped Trump and his supporters spread a lot of falsehoods, but it's also given every historian on Twitter or Facebook or Substack an easy way to respond.
Zelizer: I think one other factor is that history has become a battleground. And it always has been, but the intensity has really accelerated. You're seeing in different states efforts to legislate what can go on in the classroom. The former president made American history a central theme. He ended his term with [the 1776 Commission]—a response, in some ways, to the 1619 Project. So I think you've seen a broadening of interest among historians—even historians who don't just do modern US history, like the two of us—to get engaged and to jump in.
What are your thoughts on the mayhem that's taking place on Capitol Hill right now, where we essentially have a House Speaker-in-waiting, who's failed 11 times now to get enough votes from his own party. What do you think is historically unique about the chaos with Kevin McCarthy and do any aspects of it harken back to earlier times or political moments in America? [This interview was conducted last week, prior to McCarthy's confirmation as House Speaker.]
Kruse: One way to look at it would be to say, what does this moment tell us about the larger continuum of increasing extremism in the Republican ranks? If you see Kevin McCarthy as part of this group of self-styled young guns that came out about a decade ago, where Eric Cantor and Paul Ryan and McCarthy put this clip out where they were kind of a new generation. They've all been picked off one-by-one as the party has moved even past their own kind of extremism on the right. Cantor got primaried for being squishy on immigration. Paul Ryan got basically forced into retirement because he couldn't deal with the crazies on the right. And McCarthy has tried to cultivate them, but even he is not enough. So it's less about the votes for him and more about seeing this larger race to the far fringes.
Zelizer: You can obviously look at other long struggles to decide who the speaker was: In the 1850s was slavery and the breakdown of the party system. And in the 1920s, with the changes that were taking place in the Republican Party. But for me, it's really a story about the change of the Republican Party—a change that started in the 80s with Newt Gingrich, and a radicalization of the GOP in terms of how it perceives both the issue agenda and partisan warfare. We've had many generations of leaders that keep opening the door to more radical legislators. And at some point, they are swallowed by that new cohort. Gingrich faced that, John Boehner faced it. And I think that's exactly what Kevin McCarthy faced as well.
Read the rest here.
I was disappointed that a book about American myths does not have a chapter tackling the myth that America is a Christian nation or was founded as one. This, in my view, drives a lot of the MAGA and MAGA-adjacent politicians that control the Republican Party right now. This is the second Zelizer book that seems to downplay, or even ignore, the role that evangelical religion plays in American conservative politics.