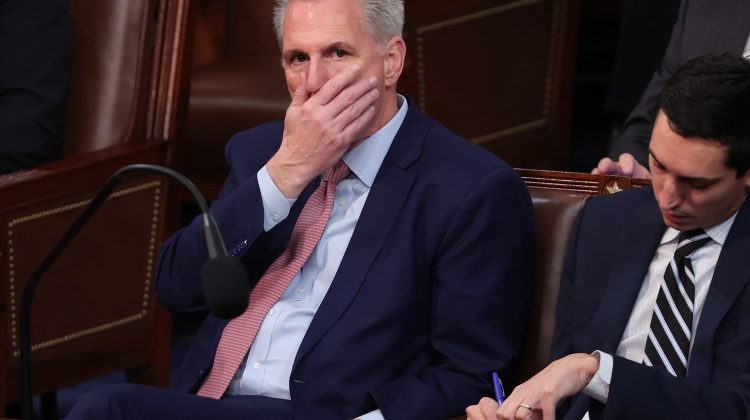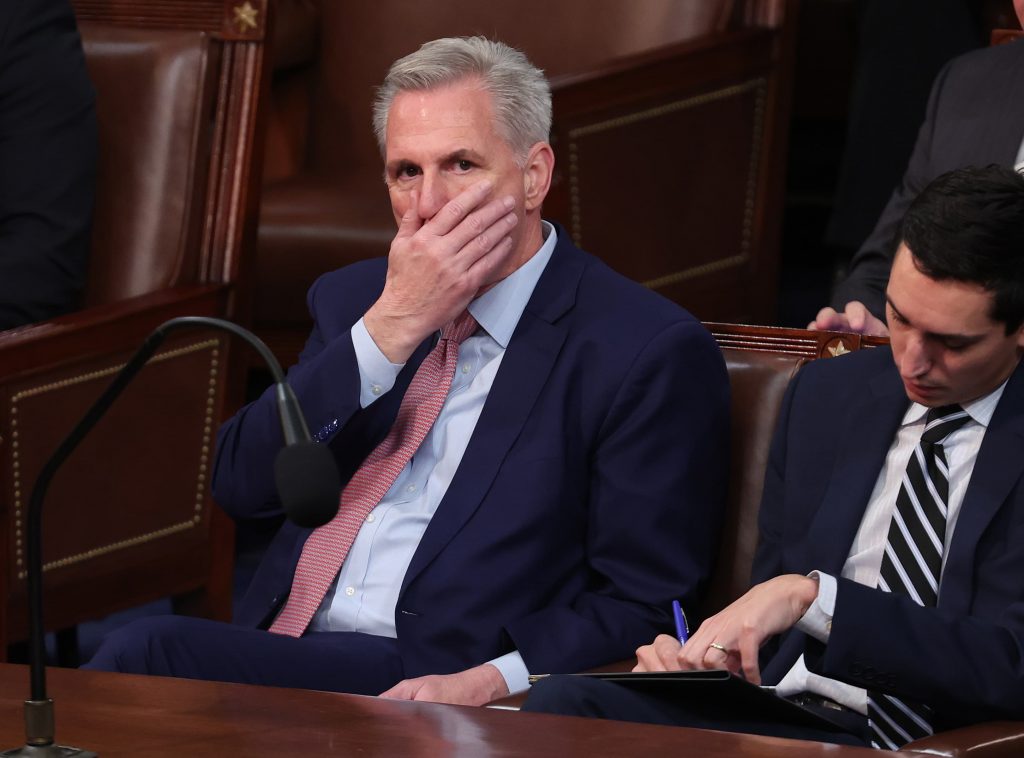 After eleven votes, the House of Representatives still does not have a Speaker. A few minutes ago the House of Representatives–the people's house–decided to adjourn for the night. They apparently got tired and hungry.
We saw a lot of crazy things today.
If the reports are correct, Kevin McCarthy has made so many concessions to his GOP opponents that if he actually does get elected he will have very little power. His supporters are apparently not happy with everything he is giving away.
Ironically, it was McCarthy who empowered many of his opponents. He wants to lead the House, but he has shown very little leadership. He is largely responsible for this mess. One might think that a good leader would have solved these problems before the first day of the 118th Congress. At this point a true patriot would step down and let the GOP nominate someone else. But McCarthy will not do that. He would rather get his name in the history books as a Speaker of the House even if that means he serves for one term (or less) with a gun to his head. For example, there are reports that the anti-McCarthy faction want a rule change that would allow one House member to call for a vote on the removal of the speaker from the chair. Could you imagine if this happened in this political environment? Every time a member of Congress doesn't like the way McCarthy handles a particular bill he or she can call for a removal vote.
And then we have the anti-McCarthy faction–twenty strong. Apparently there are some in this group who are trying to negotiate with McCarthy. But there are others who will never vote for McCarthy. They just don't like him. Today Matt Gaetz, who is one of those never-McCarthyites, nominated Donald Trump as Speaker of the House. Think about that for a moment. Tomorrow is the second anniversary of the January 6th insurrection. The House Select Committee on January 6th made a very compelling case that Trump was responsible for this insurrection. Matt Gaetz did not accept the results of the 2020 election, he did not believe Trump had anything to do with the insurrection, and now he has the gall to nominate him as Speaker of the House in the same chamber that former Speaker Nancy Pelosi, former Vice President Mike Pence, and Gaetz himself had to evacuate out of safety concerns.
Watch:
Another one of the anti-McCarthy group is Virginia congressman Bob Good. Today he stood-up and nominated Oklahoma's Kevin Hern. Watch:
Good is a real character. Before he ran for his seat in Virginia's 5th congressional district he was a fundraiser for the Liberty University (his alma mater) athletics department. He supported Donald Trump, called for a repeal of the Affordable Care Act, was an anti-masker, and called the COVID-19 pandemic "phony" despite the fact that it killed 300 people in his district. He was an election denier and on January 6, 2021 voted against certifying the election of Joe Biden. He also voted against awarding congressional gold medals to the Capitol police officers present at the January 6th insurrection. He did not attend Biden's inauguration. When his 2022 Democratic opponent challenged him to a debate, Good did not respond.
Meanwhile, Democratic congressman Ro Khanna of California said that he was willing to vote for a Republican speaker who is willing to work with Joe Biden.
The twelfth vote is scheduled for tomorrow at noon.