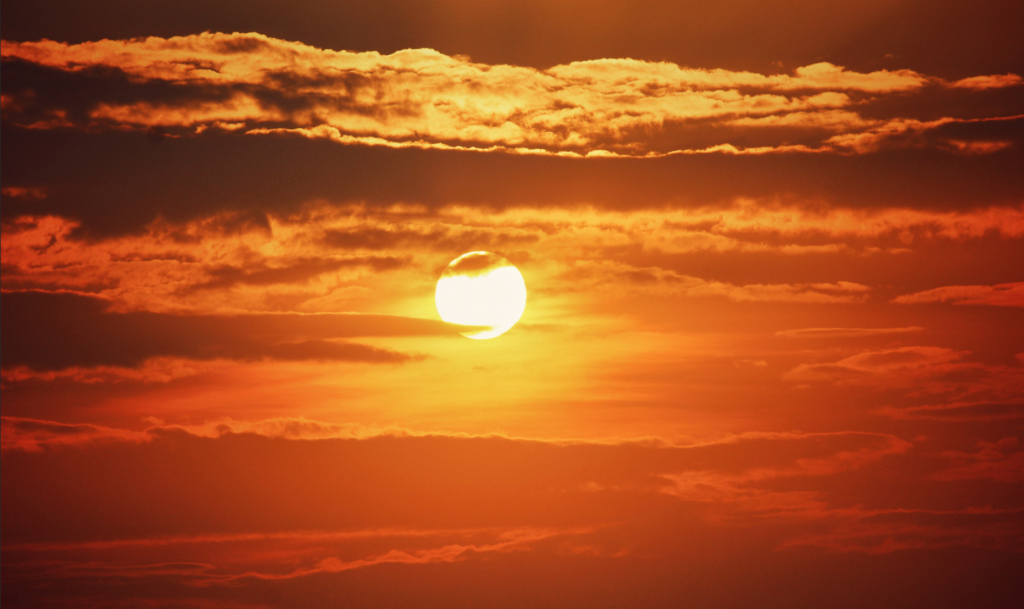 Cormac McCarthy inspires a consequential question: What is the worth of holy awe?
The Passenger by Cormac McCarthy. Knopf, 2022. 400 pp., $30
Upon even a whispered pronunciation of the name, "Taylor Swift," 90% of the students I've had the privilege to teach in the last few years have responded thusly: They stop whatever they're doing, point their faces heavenward, and squeeze their eyes shut. Picture Bernini's The Ecstasy of St. Teresa and you have some idea what I mean. When they eventually unfreeze, they're apt to say, in reverent tones, "That woman. Is. A genius." Then, unbidden, they begin to quote Swift's deepest cuts and some of these students who are more musically inclined may begin to sing. So why do I share this?
Because this is my review of the first of Cormac McCarthy's latest novels, The Passenger (the other being Stella Maris) and it requires a massive caveat: I am them. Just replace Swift with McCarthy. I'd happily review his shopping list. ("Eggs. Milk. Bone-handled skinning knife." BRILLIANT!) Take this, then, with a grain of salt. Matter of fact, go ahead and upend that saltshaker in your mouth. You'll just have to believe me when I say that this is as objective as I can make it. Okay. All of that out of the way, I offer the following on Cormac McCarthy and The Passenger . . .
The view from the clouds (hell, even the view from a low-hanging tree branch) makes it clear that each of us is sinking into oversaturated awarenesses of our own individualities. The more we make personas out of our unique personhoods, though, the less we're able to grapple with humanity's common context: We're marked for death. We flee inwardly and always away from the constant lo-fi buzz of our impending ends. The very thing that should unite us completely—past, present, and future, forever—is that which we spend most of our lives avoiding even thinking about.
In The Passenger, McCarthy pounces upon this flippant perspective on mortality. Though, to be fair, there are probably only two ways to arrive at an actual and true understanding of it. The first, of course, is to die. I might be so bold as to say the second is to read Cormac McCarthy but, as I am attempting to keep fan-boying to a minimum, I'll say that McCarthy typically traffics in life and death and not only life and death but in the terrible pain of being alive and in the terrible relief that death brings.
But does our flippancy at least make us pitiable in the eyes of the universe? The Passenger reminds us that the universe doesn't give a shit. That's not quite right. Can't give a shit. Our problem, McCarthy might say, is that since we haven't properly actualized our upcoming demises, we attribute incarnational qualities to everything else, with the expectation that it—all of it—can somehow pity our plights. That the planet, the solar system, the processes of nature that we barely understand, and the distances between stars our brains are not built to fathom, could have mercy on us. Is a plutonium atom subject to physical forces? Yes. Is it subject to, for example, the forces of love? It can't know what that means.
The nail upon which The Passenger hangs—and, I'd argue, every single word Cormac McCarthy has ever written or is ever likely to write—is a piece of dialogue the Thalidomide Kid delivers about three quarters through the novel. The descriptor "Thalidomide" is used precisely once, at the beginning of the book; for the rest of the novel he is only "the Kid." Some hay has been made of the fact that McCarthy's protag in Blood Meridian is also called "the Kid," but a literary application of Occam's razor reveals that "the Kid" is mostly just a cool name for a character, one certainly worth re-using some thirty-seven years on.
The (Thalidomide) Kid is a snarky wreck, bald and burnt, with fleshy, seal-ish flippers instead of hands. He's also not real. The Kid is a hallucination who torments Alicia Western, Bobby Western's sister, and Bobby is The Passenger's protagonist. Bobby is sought by a pair of agents from an unnamed Kafkaesque government agency who give vague-at-best reasons for their pursuit. In Bobby's ensuing flight and slo-mo loss of everything, he nearly goes insane. The Kid, then, appears to Bobby on a dark Louisiana beach, just as a massive storm is breaking over the Gulf. Amid their conversation about Alicia, the Kid says, "You got people who think it would be a good idea to discover the true nature of darkness. The hive of darkness and the lair thereof. You can see them out there with their lanterns."
The Kid means to ridicule. But who is leading that pack of lantern-swingers?
Why, Cormac McCarthy, of course. Writing, especially literary writing, doesn't make a hell of a lot of sense given that one day we're all going to die. We've got our individual expiration dates and we're barreling toward an extinction of the species with surprising fervor. The only logical, reasonable, rational response is to collapse on the floor in an endless wash of tears.
However, McCarthy writes neither to identify the darkness nor to venerate it. Instead, he wonders what lies beyond it. His depictions of the human propensity for evil are the most powerful ever put to print, the most vivid, the most all-encompassing, the most terrifying. But for all the weight with which he imbues the darkness, he knows we were never meant to build our civilizations at its feet. There'd be no point in writing if that were the case. There'd be no point in anything.
From my limited reading in cosmology (i.e., the first half of Steven Hawking's The Universe in a Nutshell. Twice.) I understand that black holes were initially identified by observing the altered behavior of directly observable objects and phenomena under their sway.
"Why, in that corner of the sky, light appears to be . . . acting differently."
"Something must be affecting it."
"I don't see anything."
"Ah, but that doesn't mean something isn't there."
It's the same with McCarthy but in the opposite direction. The magnitude of the darkness in McCarthy's work postulates not the existence of some equal and opposite shine, for it's the nature of McCarthyian darkness that it cannot be canceled by a doppelganger in the employ of the good guys. The Judge in Blood Meridan, Anton Chigurh in No Country for Old Men, and the agents who are after Bobby Western in The Passenger are matchless and irresistible. They have no origins in this world and they cannot be opposed by anything in it.
Instead, via these characters and the havoc they wreak, McCarthy propels his readers toward a true state of wonder. Might there be some inconceivably vast, impregnably good, and infinitely more powerful entity waiting to be revealed on some final page, one that McCarthy never actually writes? Or, maybe, one that he could never actually write? McCarthy's greatest cultural contribution is the gift of holy awe whose agency, this side of Heaven, lies in its permanence.
Sound familiar? Remember: Moses asked to see the face of God and God said, My face would be the utter end of you. But look upon my back, so that you will always be drawn to me in wonder.
Paul Luikart is the author of the short story collections Animal Heart (Hyperborea Publishing, 2016), Brief Instructions (Ghostbird Press, 2017), Metropolia (Ghostbird Press, 2021) and The Museum of Heartache (Pski's Porch Publishing, 2021.) He serves as an adjunct professor of fiction writing at Covenant College in Lookout Mountain, Georgia and lives in Chattanooga, Tennessee.