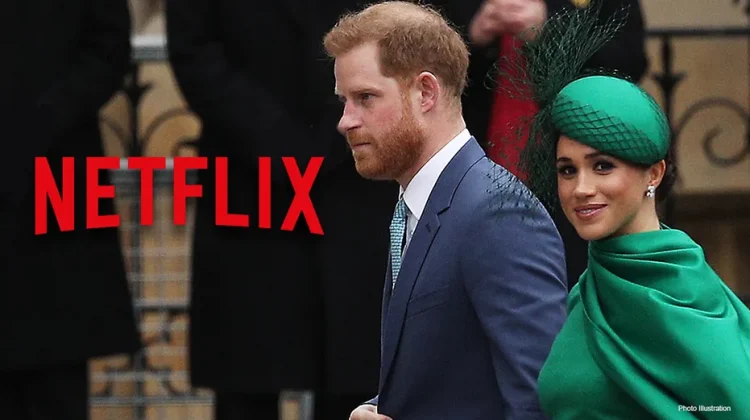 This is how Marina Hyde of The Guardian described Meghan and Harry, the Duke and Duchess of Sussex, who have made millions on their story.
Over at Politico, writer Joanna Weiss describes 2022 as "the year we all finally got tired of narcissists."
Here is a taste of her piece:
Over the past decade or so, a mix of shameless self-aggrandizement and self-confident charm has served certain people extraordinarily well, turning them into venture-capital darlings, licensed-merchandise magnates, Forbes cover models, social media superstars, Oprah confessors, business-conference keynoters, new-money plutocrats and, in one case, president. Elon Musk, Sam Bankman-Fried, Ye (né Kanye West), Elizabeth Holmes, Meghan Markle, Donald Trump: All of them used attention as currency and ego as fuel, and were rewarded, for a time, with what they craved. We're drawn to people who love themselves.
But somewhere between the fifth and sixth hour of "Harry and Meghan," the new Netflix documentary series produced by the former Duke and Duchess of Sussex and filmed at their California mansion — which suggests that there is no one more in love, no one more socially conscious, no one more aggrieved — my natural sympathy for the couple started turning to irritation, and it occurred to me that ego has its limits. And it struck me that the overreach that led to the Sussexes' critically panned mega-series is the same impulse that turned Elon Musk into a terror on Twitter, that prompted Ye to up the ante of outrageous behavior until he crossed the line into blatant antisemitism, that sent Bankman-Fried from the top of the world to a Bahamian jail.
Some of these turns of fate are more dramatic and complete than others. But once we tally up the losses, it could be that 2022 marks the year our love affair with narcissists started to falter. Many of them met this year with declines in fortunes, falls from grace or newfound public skepticism. Many seemed to overstay their welcome in the public glare. And if this is the moment when we started to crave boring public figures for a change — well, to a large degree, the egotists did it to themselves. Maybe they couldn't help it.
"I think right now people are getting sick of it," said John P. Harden, a political science professor at Ripon College, when I tested my theory of narcissism's limits to him over the phone. I'd reached out because Harden studies narcissism in politics: For a 2021 paper in International Studies Quarterly, he reviewed detailed surveys of presidential historians, correlated them with psychology research, and created a kind of narcissism index for U.S. presidents up to the early 2000s. Toward the bottom were Jimmy Carter, George H.W. Bush and Calvin Coolidge. At the top were Lyndon Johnson, Richard Nixon and Theodore Roosevelt. Harden's theory is that ego can drive history: In international conflicts, a narcissistic president is likely to fret about being disrespected, threaten opponents and act unilaterally, ignoring advisers or allies.
Narcissism can be a clinical diagnosis, Harden told me, but social scientists define it as a personality trait. It shows up on a spectrum: All of us have some degree of self-love, which probably explains our behavior on Facebook and Instagram. But the people Harden calls "grandiose narcissists" — or, at one point in our conversation, "charismatic attention hogs" — stand apart. They believe they're the absolute best at what they do. They go to great lengths to protect and defend their egos. They strive to be unique and promote themselves energetically.
That's the story, in a nutshell, of Harry and Meghan, who at first seemed uncommonly savvy for the way they've managed their public lives: breaking free of British royal misery, then cashing in spectacularly on the drama. In 2020, they inked a reported $100 million development deal with Netflix. In 2021 came their blockbuster Oprah interview and a reported $20 million advance for Harry's tell-all memoir, Spare.
Read the entire piece here. It also covers Elon Musk, Donald Trump, and others.