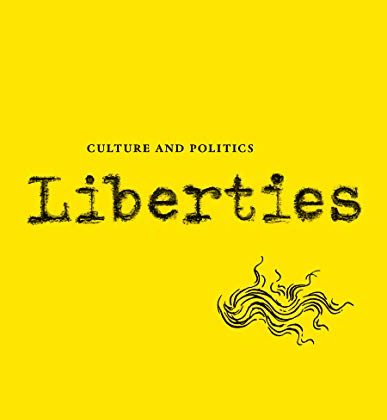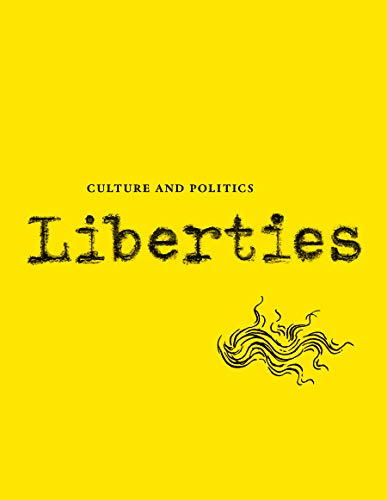 What is a beautiful soul? In 2020 essay at Liberties, cultural critic and humanities professor Mark Lilla defines it this way:
What is a beautiful soul? For Schiller, who coined the term, it was a person in whom the age-old tension between moral law and human instinct had been overcome. In a beautiful soul, he wrote, individual deeds are not what is moral. Rather, the entire character is…The beautiful soul has no other merit, than that it is. Schiller imagined individuals who so fully incarnate the moral law that they have no need of moral reasoning and who experience no struggle to surmount the passions. This beautiful soul does not really act morally, it simply behaves instinctively–and such behaving is good. (Ring a bell? And God saw everything that he had made, and behold, it was very good.). A disciple of Kant, Schiller took the moral law to be by definition universal. What he did not anticipate was that the notion of a beautiful soul could inspire a radical impudence in anyone convinced of his or her own beauty. Who would not want to be crowned a moral Roi Soleil, absolved in advance of guilt, self-doubt, repentance, and expressions of humility? Who would not want to learn that the definition of righteousness is self-righteousness.
Lilla argues earlier in the essay that the United States may no longer be a Protestant country, but it still clings to a kind of "Bible-thumping" that characterized an earlier age. After defining "beautiful soul" (above) he returns to this idea:
…yes, in one sense America is a post-Protestant nation. The uptight Bible-thumping humbug of yore has been shamed off the public square–but only to make room for networks of self-righteous beautiful souls pronouncing sentence from the cathedras of their inner Vaticans. What no one seems to recognize is that they are an atavism, a blast from the past, not a breeze from a progressive future.
Lilla also has a few things to say about the link between beautiful souls, therapeutic culture, and what some have called "cancel culture";
In the Protestant age, the promotion of Christian virtue ran parallel to the promotion of democracy but usually could be distinguished from it. Bringing you to accept Jesus as your personal savior had nothing necessarily to do with bringing you to accept William Howard Taft as your national savior. The first concerned your person, the second concerned your country.
In the age of the beautiful soul our evangelical passions have survived and been transferred to the national project, personalizing it. Beautiful souls believe that one's politics emanate from an inner moral state, not from a process of reasoning and dialogue with others. Given that assumption, they reasonably conclude that establishing a better politics depends on working an inner transformation on others, or on ostracizing them. And thanks to the wonders of technology, the scanning of other people's souls has never seemed easier.
It's hard to build a democratic culture on "beautiful souls."
This passage from Lilla might serve as a critique of the ways social media has shaped democratic life in the United States:
American democracy is needy and anxious. It wants to be loved. It is like a young puppy that can never get enough petting and treats. Who's a good boy? Who's a very good boy? And if you repeat this often enough, eventually the dog will lick your face, as if to say, and you're a good boy too! The rewards for satisfying this neediness, and the penalties for failing to satisfy it, are powerful incentives to confirm in just about every sphere of American life, no more consequentially than in intellectual and artistic matters.
Lilla's thoughts about art and literature (and I would add history to the list) is worth considering:
Literature and art are not sustenance for the long march toward national redemption. They have nothing whatsoever to do with 'giving voice" or "telling our stories" or "celebrating" anyone's or any group's achievements. That is to confuse art with advertising copy. The contribution of literature and art to morality is indirect. They have the power to remind us of the truth that we are mysteries to ourselves, as Augustine put it.
Lilla ends this brilliant essay with some thoughts on anti-intellectualism. He starts with a quote from late literary critic George Steiner: "In the American grain it is gregariousness, suspicion of privacy, a therapeutic distaste in the fact of personal apartness and self-exile, which are dominant. In the new Eden, God's creatures move in herds." Lilla writes:
The history of anti-intellectualism in America is less one of efforts to extinguish the life of the mind than to divert it toward extraneous ends. (See On the Usefulness of the Humanities for Electrical Engineering, 3 vols.)…It is a paradox of our time that the more Americans learn to tolerate difference, the less they are able to tolerate indifference. But it is precisely the right to indifference that we must assert now. The right to choose one's own battles, to find one's own balance between the True, the Good, and the Beautiful. The right to resist any creeping Gleichhaltung that would bring a thinker's thoughts or a writer's words or an artist's or filmmaker's work into alignment with a catechism.