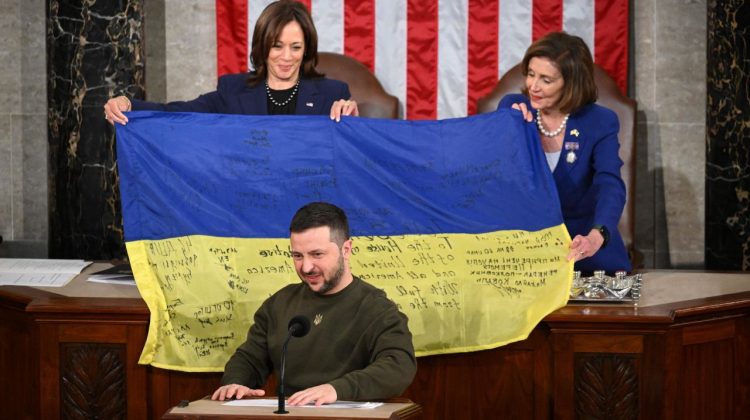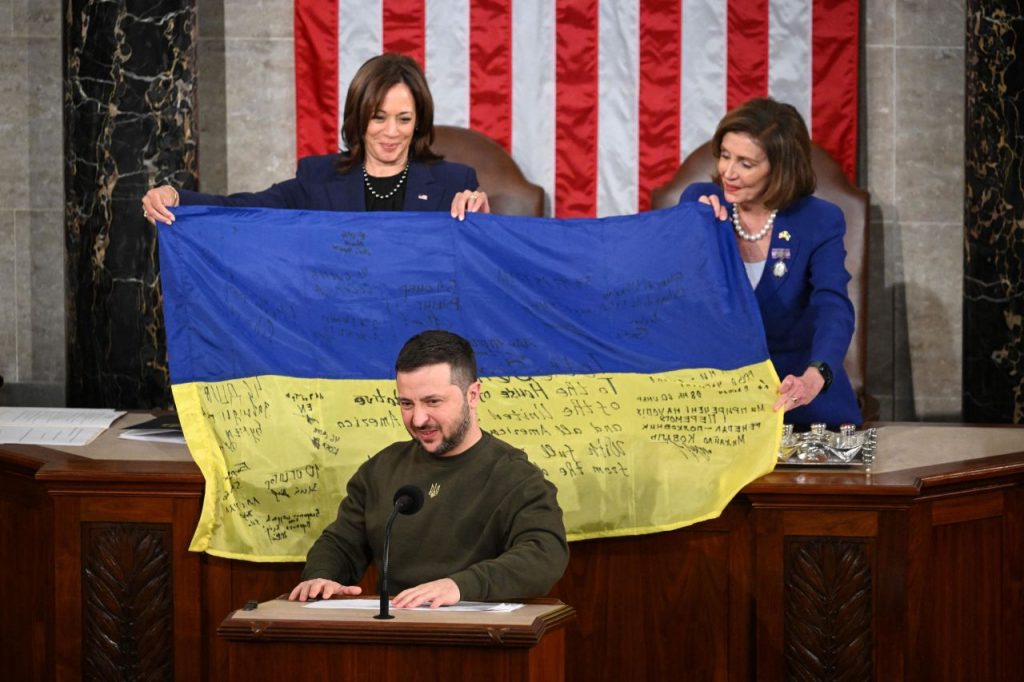 Here is David French at The Atlantic:
"I just want to punch him." That's what Candace Owens told her 3.3 million Twitter followers in response to a video of Ukrainian President Volodymyr Zelensky thanking Americans for their support in his nation's existential struggle against Russian aggression. It's an absurd, juvenile statement, but it was also par for the course on the new American right.
Zelensky's visit to the United States triggered an astonishing outpouring of raw vitriol from some of the most prominent right-wing voices in the land. Donald Trump Jr. called Zelensky an "international welfare queen." In a furious monologue on Tucker Carlson Tonight, Carlson said that Zelensky—who wore fatigues similar to the ones he's worn since the conflict started—"dressed like the manager of a strip club." The Daily Wire's Matt Walsh told his 1.2 million Twitter followers that Zelensky was a "grifting leech."  
The list goes on. Turning Point USA's Benny Johnson called Zelensky an "ungrateful piece of sh*t." His boss, Turning Point USA President Charlie Kirk, said Zelensky is "the perfect person for DC. Barely can speak English, an actor, and totally corrupt."
And if you think that's the entirety of right-wing hatred against Zelensky, you're sadly mistaken. I simply highlighted a few of the people with huge platforms on the right. If you want an even more complete roundup, I'd suggest reading Cathy Young's outstanding report over at The Bulwark.
And this:
That's what we saw unfold online this week during Zelensky's visit. It wasn't the new right rising in reasoned opposition to American policy, but rather hysterical rage animated by very real hate. And the hatred isn't truly against the people of Ukraine or even necessarily against Zelensky himself. It's against you. It's against me. It's against the people of this country who the new right believes are rotten to our very core.
Read the entire piece here.