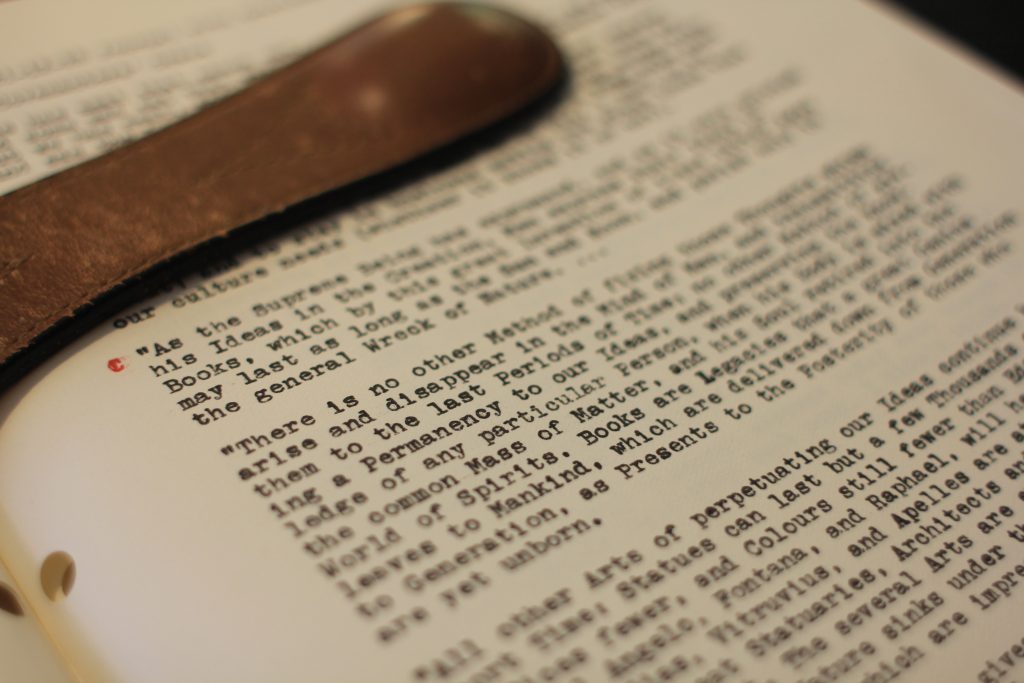 "The circumstance which gives Authors an Advantage above all the great Masters, is this, that they can make Copies of their Works."
In Book Marks, an occasional feature at Current, we take fresh cuttings from old books (or about old books). They may often be about writing, education, communication, and the life of the mind generally, though we reserve the right to snap a sprig of greenery that simply tickles the fancy.
Why look at old books? Because there's a slat loose in the fence they've got us penned up in, and we can jiggle it free to see better what's going on out there.
With each extended quotation we offer an orienting comment, but that's not where the action is. The question is whether the words of those who have gone before may speak to you.
*
Joseph Addison and Richard Steele's daily periodical The Spectator (1711–1712 and 1714) shaped the thinking of many a reader in its own time and indeed deep into the nineteenth century, punching way above the weight its initial print runs of only 3,000 copies would suggest. Not only did several people share each copy found in coffeehouses and salons, but their 635 issues were later compiled for republication in book form, to say nothing of their frequent anthologization. And these days, in the natural course of things, the whole corpus is available online in countless digital forms.
Which is pretty much 100% as they prophesied, as you'll see when you keep reading below.
But beware! Their reveling in a writer's immortality to "last as long as the Sun and Moon" came with a caution—for what if one's undying influence were not for good?
Hear what they have to say:
As the Supreme Being has expressed, and as it were printed his Ideas in the Creation, Men express their Ideas in Books, which by this great Invention of these latter Ages may last as long as the Sun and Moon, and perish only in the general Wreck of Nature. . . .
There is no other Method of fixing those Thoughts which arise and disappear in the Mind of Man, and transmitting them to the last Periods of time; no other Method of giving a Permanency to our Ideas, and preserving the Knowledge of any particular Person, when his Body is mixed with the common Mass of Matter, and his soul retired into the World of Spirits. Books are Legacies that a great Genius leaves to Mankind, which are delivered down from Generation to Generation, as Presents to the posterity of those who are yet unborn.
All other Arts of perpetuating our Ideas continue but a short time: Statues can last but a few Thousands of Years, Edifices fewer, and Colours still fewer than Edifices. Michael Angelo, Fontana, and Raphael, will hereafter be what Phidias, Vitruvius, and Apelles are at present; the Names of great Statuaries, Architects and Painters, whose Works are lost. The several Arts are expressed in mouldring Materials: Nature sinks under them, and is not able to support the Ideas which are imprest upon it.
The circumstance which gives Authors an Advantage above all these great Masters, is this, that they can multiply their Originals; or rather can make Copies of their Works, to what Number they please, which shall be as valuable as the Originals themselves. This gives a great Author something like a Prospect of Eternity, but at the same time deprives him of those other Advantages which Artists meet with. The Artist finds greater Returns in Profit, as the Author in Fame. What an Inestimable Price would a Virgil or a Homer, a Cicero or an Aristotle bear, were their Works like a Statue, a Building, or a Picture, to be confined only in one place and made the Property of a single Person?
If writings are thus durable, and may pass from Age to Age throughout the whole Course of time, how careful should an Author be of committing any thing to Print that may corrupt Posterity, and poison the Minds of Men with Vice and Error? Writers of great Talents, who employ their Parts in propagating Immorality, and seasoning vicious Sentiments with Wit and Humour, are to be looked upon as the Pests of Society, and the Enemies of Mankind: They leave Books behind them (as it is said of those who die in Distempers which breed an Ill-will towards their own Species) to scatter Infection and destroy their Posterity. They act the Counterparts of a Confucius or a Socrates; and seem to have been sent into the World to deprave human Nature, and sink it into the Condition of Brutality.
—Joseph Addison and Richard Steele, The Spectator nº 166 (Monday, September 10, 1711), quoted in Sean Wilmut, Philamot Magazine (December 2021)
*
Jon Boyd is keeper of Book Marks at Current. He is associate publisher and academic editorial director at InterVarsity Press, the saxophonist in an improvisational rock band, a user of mechanical typewriters and postage stamps, and (with his wife and daughters) a resident of the City of Chicago.