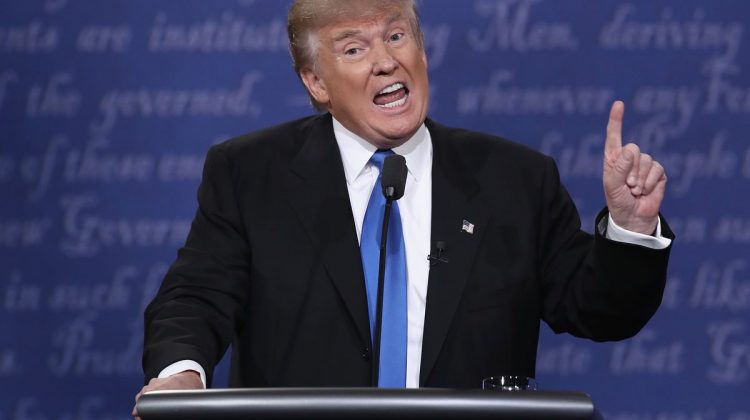 I just finished University of Virginia English professor Mark Edmundson's piece on Richard Rorty, pragmatism, and Donald Trump. Is it published in the January 2023 issue of Harper's. I highly recommend it.
Here is a taste:
It has been said many times that Trump was—in his own bizarre fashion—a postmodernist president. Those who say this generally use the term "postmodern" loosely. They mean that Trump cared nothing for tradition, had no regard for truth, that he lied all the time. But Trump is far better understood as our first pragmatist president. Trump knew—and knows—that Truth has gone on vacation; his acolytes know it, too. They are not nihilists, as they are often labeled, for they clearly do value something. And they are not deconstructionists, for they are prepared to latch onto pragmatic truths that will get them what they want.
Trump's language is, or seeks to be, performative. He speaks to advance his cause and confound his enemies. To achieve this, he will say virtually anything. His followers—disillusioned people who have been stripped of ideals—are responsive to his reckless pragmatism and employ it themselves; they are always ready to use words to "get a gasp." If Trump ever used words to render reality, I never heard it. Like a committed pragmatist, he uses words to influence his listeners and accomplish his goals. We Americans, natural pragmatists, understand this in a way that no European electorate ever could. His way of using language is all too often ours, which is one of the reasons so many of us are receptive to it.
I would encourage Current readers to read Edmundson's piece in conversation with Jeremy Sabella's "The Post-Truth Coalition." Edmundson's piece made me wonder whether American evangelicals, or at least those who supported Trump, were "postmodernists" or "pragmatists." As Edmundson writes, "they are prepared to latch onto pragmatic truths that will get them what they want."
One of Edmundson's lines in the above paragraph is worth repeating: "His followers–disillusioned people who have been stripped of ideals–are responsive to his reckless pragmatism and employ it themselves; they are always ready to use words to 'get a gasp.'"
This kind of reckless, "get a gasp," pragmatism is on display at Charlie Kirk's big Turning Point USA conference "Americafest" going on right now in Phoenix.
For example, in a speech on Sunday, Kirk claimed that schools were no longer teaching students about Thomas Jefferson, James Madison, John Jay, Abraham Lincoln, the Declaration of Independence, and the United States Constitution. But anyone who reads the K-12 history standards of most states will learn that this is not true. In fact, all of these figures and topics are covered. Kirk's speech is a textbook definition of the "reckless" and "get a gasp" Trumpian pragmatism that Edmundson writes about.
Here is Matt Walsh at the Turning Point USA event:
And this:
Are Walsh's claims here really true? Does it matter? Not really. Ironically (at least for some of us), the room is probably filled with election deniers (election denier Kari Lake, the former GOP candidate for governor of Arizona, was one of the speakers at this event) listening to Walsh talk about truth. But the irony is missed because what matters here is that Walsh gets a "gasp" from his audience and scares them enough so that their fear will translate into votes or perhaps more speaking engagements for Walsh and more money for event planners like Kirk.
And here is MAGA evangelical Allie Stuckey (as summarized by this tweeter):
Who are these Marxists, fascists, communists, and totalitarians? Do these words really explain the views of the Democratic Party? Again, it doesn't really matter. Stuckey wants to provoke outrage and get a gasp. Pragmatism.
Edmundson continues:
Like any good instinctive pragmatist, Trump is thoroughly antifoundationalist. He delights in finding pockets of piety and doing what he can to destroy them. The Trumpist reaction to the 2020 election continues this tradition, trashing that which is still held in some esteem: the integrity of our electoral process. Angry people, profoundly alienated from the status quo, are inclined to find the destruction of ideals thrilling. It's a great spectator sport.
Does Trump know he lost the election? In a way, it's an absurd question. It's a mistake to ask what Trump really thinks about X or Y. Confronted with an issue, he aims and fires—or, sometimes, he fires then aims. Is Trump a racist? Is Trump a sexist? Is Trump a patriot? Is Trump an advocate of freedom? Trump is not anything. He is what will get him what he wants at any given moment. He aligns himself with what he senses will advance his cause—and his cause is himself.
What about Trump's followers? Do they really believe what they say about the election? Again: wrong question. Trump's followers are in on the pragmatic secret that Truth has gone on vacation. "Stop the steal!" isn't a statement of belief. These words are pragmatic weapons. They discomfit liberals. They set the stage for disruption down the line when elections don't go the MAGA way, and even when they do. The words also function as a password, letting everyone know who is in the club. Something similar could be said about the QAnon conspiracy and other bits of baroque alt-right outrageousness. To judge them as pictures of some objective external reality is to misunderstand their purpose. Cornel West says that pragmatism is about three things: power, personality, and provocation. The stolen-election mantra has no capital-T Truth, but it does have all three of these.
To repeat: "His cause is himself."
More from Edmundson:
American culture has always sustained a tension between the ideal and the pragmatic, and this tension is necessary. Our ideals need to be tempered by a dose of common sense. Otherwise they are vulnerable to the kind of dangerous exploitation that made Rorty want Truth to take a hike. We should never forget the idealist underpinnings of twentieth-century totalitarianism.
But if some nations have proven susceptible to toxic idealist nonsense, Americans have become more and more receptive to toxic pragmatic nonsense. Many Americans now seem ignorant of America's own ideals.
With the declining belief in American ideals of equality, freedom, and democracy, the balance between pragmatism and idealism has blown up. Pragmatism has won the field, and Donald Trump has shown us quite clearly where pragmatism unchecked by idealism leads.
Edmundson identifies a problem here that, in my view, only good education can fix. His claim that "Americans now seem ignorant of America's own ideals" is true. I see it every day in the college student's I teach.
As I read Edmundson's piece I was thinking about my recent interview with historian Andrew Wehrman on his new book Contagion of Liberty. If you listen to that episode of my podcast, especially near the end, you will hear a frustrated historian who did everything in his power to get Americans to think historically about the COVID-19 pandemic. If we listened to Wehrman we would know that the idea of defending personal liberty in the middle of an epidemic was inconceivable to Americans in the 1770s. And how does Wehrman know this? Because the colonies were going through a smallpox epidemic at precisely the point when the Revolutionary War broke out. Wehrman says (in the context of the COVID-19 pandemic): "Seeing those 'Don't Tread on Me' flags and '1776' flags burned me up, John. I kept thinking 'you have no idea' what 1776 was about. The people at that time cared about stopping disease.'"
Still more from Edmundson:
When I hear the antiracist, antisexist, anticapitalist rhetoric of the left, I often respond as I think Rorty would: with the pragmatic sense that theirs is a platform unlikely to inspire a broad electorate, a platform far from Rorty's hopes to achieve our country through solidarity with the working class and the poor. But I also sense that hiding beneath the rhetoric are profoundly held ideals, ones that are struggling to express themselves in a postidealist age, in the pragmatic language that is all we have left.
And this is where I lose some of my readers. (And perhaps Edmundson loses some of his as well). Yes, we also find much of this pragmatism on the anti-racist, anti-capitalist left. Many on the left, like the right, are too often uninterested in a complex or nuanced understanding of how the past informs the present or whether there is anything worthwhile about the American project. Instead, they cherry-pick what they need–in a pragmatic way–in order to advance their political agendas, solicit outrageous gasps from their loyal followers, and bask in the praise they receive–mostly in likes and shares– for their prophetic voice. As Edmundson notes, many of these anti-racist and anti-capitalists do have ideals. And many of those ideals are rooted in the American founding. And some of them, when pushed, believe the world and the human experience is much more complex than their social media platforms suggest it is. But, sadly, "pragmatic language" is all they "have left."
Read Edmundson's entire piece here.