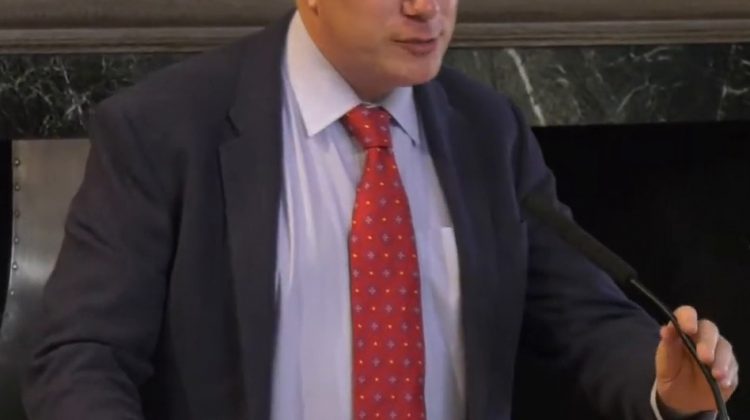 Over at Politico, Ian Ward has a fascinating longform piece on "common good constitutionalism," a new legal theory gaining popularity in national conservative circles. It is associated with the work of Harvard law professor Adrian Vermeule.
Here is a taste of Ward's piece
At the center of this debate was Harvard law professor Adrian Vermeule, whose latest book served as the ostensible subject of the symposium. In conservative legal circles, Vermeule has become the most prominent proponent of "common good constitutionalism," a controversial new theory that challenges many of the fundamental premises and principles of the conservative legal movement. The cornerstone of Vermeule's theory is the claim that "the central aim of the constitutional order is to promote good rule, not to 'protect liberty' as an end in itself" — or, in layman's terms, that the Constitution empowers the government to pursue conservative political ends, even when those ends conflict with individual rights as most Americans understand them. In practice, Vermeule's theory lends support to an idiosyncratic but far-reaching set of far-right objectives: outright bans on abortion and same-sex marriage, sweeping limits on freedom of expression and expanded authorities for the government to do everything from protecting the natural environment to prohibiting the sale of porn.
But if the symposium's nominal subject was Vermeule's new book, which shares the name of his theory, its real concerns were much broader. Since it was published in February of this year, Common Good Constitutionalism has become a flash-point in a broader intra-conservative debate about the future of the conservative legal movement. This debateis unfolding in the shadow of the Supreme Court's landmark decision in Dobbs v. Jackson Women's Health, but its scope extends far beyond constitutional debates over abortion. This conflict hinges on a more fundamental philosophical question: Does originalism — the theory of constitutional interpretation that conservatives have championed for the past 40 years — provide the conservative movement with the sort of intellectual ammunition that it needs to tear down half a century of liberal jurisprudence and rebuild American law on more conservative foundations? Or is it time, now that conservatives have secured a decisive majority on the Supreme Court, for the right to embrace a more aggressive and ideologically assertive legal theory?
Read the entire piece here.
I am not a law professor or legal theorist, but it seems like "common good constitutionalism" defines the "common good" solely in terms of Christian conservatism.