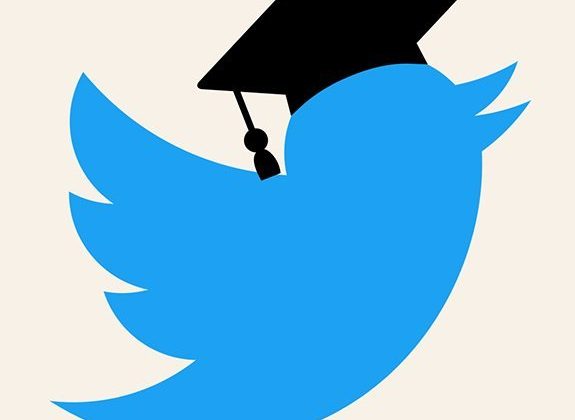 Here is author John Calhoun at The Atlantic:
Lately, Twitter has descended into chaos, and if you spend any time on the platform, you've likely seen the debate about whether to keep using it or leave for Mastodon, Hive, or any number of other alternatives. These conversations come with the sensationalism you might expect, including predictions about how soon the site will crash and whether the company will go bankrupt, and conspiracies about its owner's goals. For the sake of my sanity, I personally choose to look at Twitter's predicament as a win-win. If the site survives, I can continue to benefit from my efforts and the small audience I worked to build; if the site implodes, I'm free from caring about having a Twitter following at all. But in all of these conversations, one kind of navel gazing has crawled under my skin: My least favorite thing about Twitter right now is the people with large followings explaining why they're staying without fully admitting that they have a personal interest in keeping Twitter popular.
They're a brand. They have to build an audience. For better or worse, a lot depends on it.
There are different levels of disingenuity in these "Why I'm staying" posts. At their worst, the explanations frame staying on Twitter as a form of political resistance. In one recent tweet, the journalist and author George Monbiot (more than half a million followers) wrote, "Don't yield territory to fascists. We stay and fight to ensure that Twitter remains a place where we can learn and organise."
Some explanations are less exaggerated, but still fall short in acknowledging their self-interest. In The Washington Post, the writer Karen Attiah (over 200,000 followers) wrote a column called "Why I'm Not Leaving Twitter." In it, she explains that despite Twitter being "a snake pit catering to the worst of human impulses," it's still an invaluable tool for activism and building communities. Many other popular Twitter personalities share this explanation. It's the cultural version of the "too big to fail" argument—If Twitter fails, the thinking goes, there's nothing that can replace it.
In Vanity Fair, Molly Jong-Fast shared the same sentiment in her reason for staying: There's simply no viable alternative. But her story included a confession that is often missing from altruistic-sounding arguments and limited-character tweets. "The platform has been incredibly good to me … My hours and hours on the platform were rewarded with over a million followers," she wrote.
And there's the rub: It's hard to trust culturally influential people about the need for Twitter when their influence is tied to Twitter's survival. It's not wrong for someone to want to keep the audience they built. Building a following and surviving as a personal brand is a lot of work. But it's disingenuous to pretend there's a glorious purpose to staying on Twitter, one that goes beyond a meaningful personal and professional self-interest. People should simply stay on Twitter if they want, and leave if they want.
Read the entire piece here.