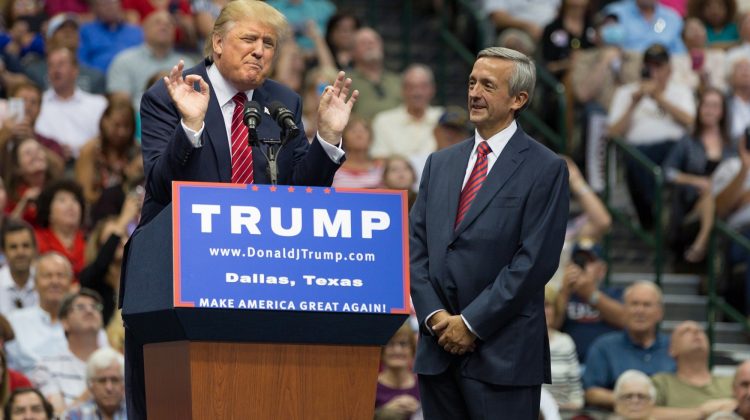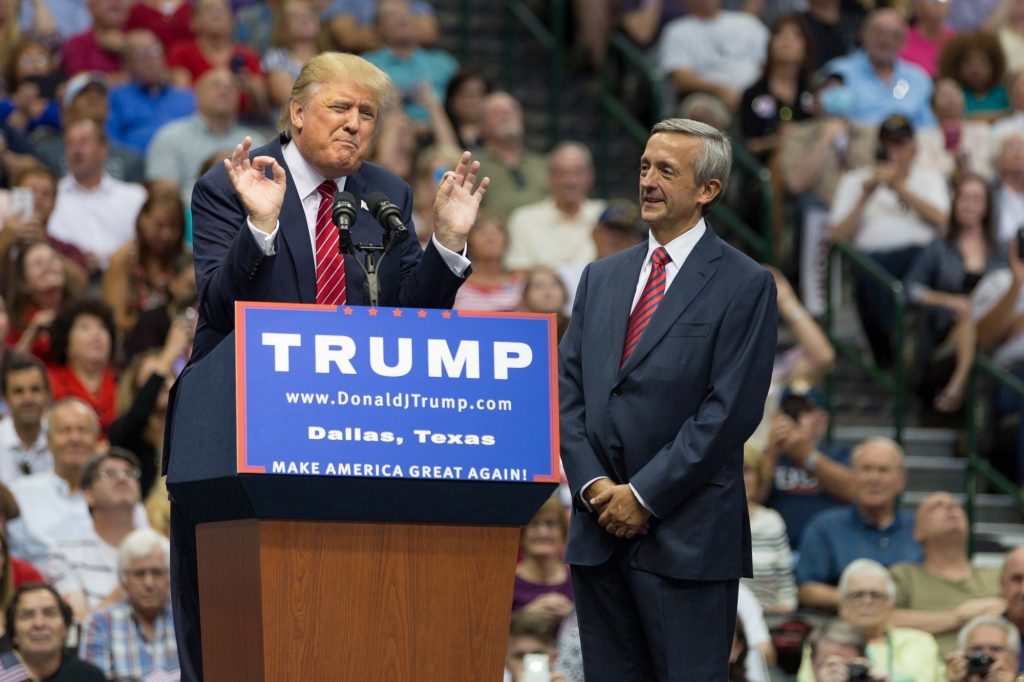 Here is Anugrah Kumar's piece on one of Donald Trump's most prominent court evangelicals:
Texas megachurch pastor Robert Jeffress, who was one of the first Evangelical leaders to publicly support former President Donald Trump and attend his rallies during the 2016 primary election, says he plans to stay neutral during the race for the 2024 GOP nomination.
"The Republican Party is headed toward a civil war that I have no desire or need to be part of," Jeffress, pastor of the First Baptist Dallas, told Newsweek.
Jeffress, 66, said his priority is pastoring his church and "preaching God's word to millions of people each week on our television and radio broadcasts."
Jeffress' comments follow Trump's announcement last Tuesday that he plans to run for president again in 2024. While Trump defeated Democrat Hillary Clinton in 2016, he lost to Democrat Joe Biden in 2020. 
If Trump becomes the Republican nominee in 2024, Jeffress said he will "happily support him."
Days after the Jan. 6, 2021, riot at the U.S. Capitol, Jeffress said he "absolutely" did not regret supporting Trump.
"When reporter asked if I regretted my support I said 'Absolutely not! Most pro-life and religious liberty President and VP in history!'" Jeffress tweeted at the time.
He condemned the far-right protesters who stormed the U.S. Capitol, calling them "despicable" and "wrong."
"What the angry mob did by storming into the Capitol was not only a crime, it was a sin against God," Jeffress wrote in an op-ed. 
"Every American can assemble to protest. This is a God-given right acknowledged and protected by the First Amendment. Peaceful protest is a vital part of our political tradition, and it has long served us well."
Two quick thoughts:
Where does the Bible or God say that we have a right to "assemble to protest"? How is it a "God-given right?" I am not trying to make an argument here against the right to protest. I am merely asking if this is really a "God-given right."
Perhaps Jeffress's next tweet or op-ed might explain how his bombastic rhetoric on behalf of Trump may have contributed to "civil war" in the church, the GOP, and the nation. I hope Jeffress is giving this some thought, but I am not holding my breath.