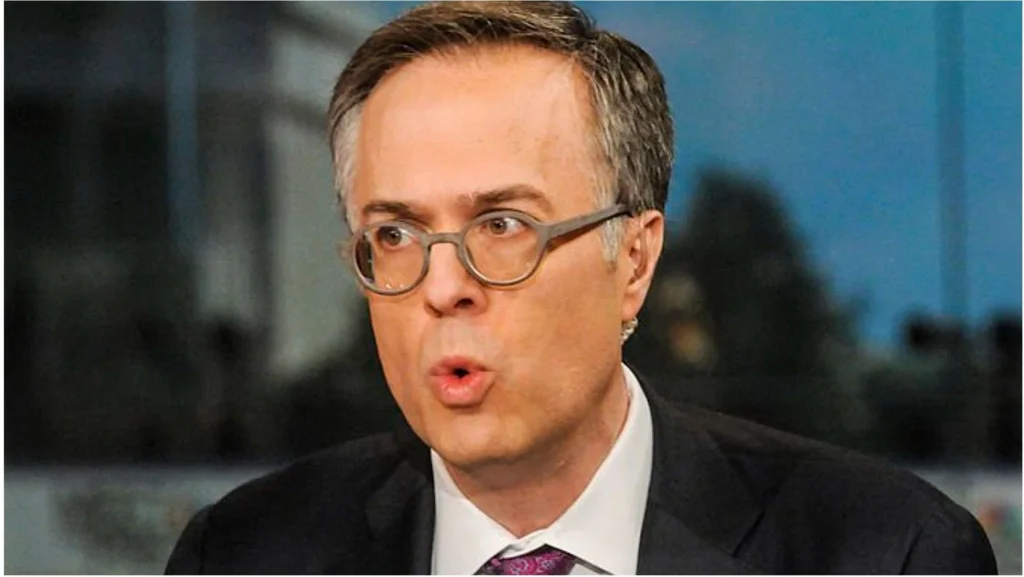 I commented on the death of the former Bush speechwriter and Washington Post columnist here. We also linked to the PBS Newshour tribute.
A few more responses:
Daniel Silliman reporting at Christianity Today:
He gave Bush's speeches about compassionate conservatism and moral internationalism their rhetorical framework: starting with the "inexorable" call of the historical moment, adding the demands of duty and conscience, naming the various temptations that could lead the American people astray, and ending with a clarion call to do the right but difficult thing, forging forward with "confident hope."
Even when key lines or the bulk of a speech was written by someone else in the White House, a colleague recalled, "Mike's conceptual architecture was always indispensable."
In the days after the 9/11 terrorist attacks, Gerson was described as "the man whose words helped steady the nation." A few years later, Time magazine named him one of the country's most influential evangelicals.
He believed the work of writing speeches was a high calling.
"On most days," he once said, "you are writing for the next day's headlines. In a few moments, you are writing for American history. … And then there may come a time, once or twice, when you are writing for the angels."
Peter Wehner remembers his friend over at The Atlantic:
Mike was appalled at those who disfigured Jesus and used their faith for the purposes of dehumanization. It is one of the reasons why he was so thankful to publish an extraordinary essay in the Post before his death, lamenting Christians whose view of politics "is closer to 'Game of Thrones' than to the Beatitudes."
Mike told me how moved he was by the comments and emails "from ex-believers saying the article helped them rediscover why they once believed." When I asked him what he found most encouraging about the response, he told me, "All the people who find the Jesus of the Gospels so appealing."
Very few people knew the full scope of the health challenges Mike faced. He suffered a heart attack in 2004, when he was 40. Kidney cancer in 2013. Debilitating leg pain, probably the result of surgical nerve damage. The kidney cancer spread to his lungs. Then Parkinson's disease and metastatic adrenal cancer. And finally, metastatic bone cancer in multiple locations, intensely painful. At one point he told me he was on 20 different medications. Mike and I joked that of all the figures in the Bible he could model himself after, he chose Job.
Yet through it all—and this is simply remarkable—I never saw any self-pity. Mike referred to himself as "an instinctual Calvinist," a person not prone to ask "why me?" He bore up under the hardship and pain with astonishing grace and dignity.
Here is Scott Baker, Gerson's college dormmate and longtime friend:
Here is Rod Dreher, who found Gerson's "rigid, high-handed moralism to be grating." (I'll just leave that line there and you can sit with it for a while):
I should say up front that I was not generally a fan of Michael Gerson's writing, though as a wordsmith (speechwriter and op-ed columnist), he was virtually without peer. It was the positions he sometimes took that angered me. The Evangelical believer never repented of his central role in making the case for the unjust Iraq War, he eventually affirmed same-sex marriage, against the clear teaching of the Bible, and though I sympathized to a limited degree with his disgust over Trump, after a while I found his rigid, high-handed moralism to be grating — as if he could not bring himself to understand why fellow Christians could come to support Trump. On the other hand, people no doubt said the same about me, writing about the Catholic abuse scandal. There is something about having one's religious ideals betrayed that causes pain like nothing else. If he was mistaken to any degree about Trump and the Evangelicals, I think it came from a lover's broken heart. This is something I understand. I used to write with such ferocity about the corruption within the Catholic Church, not because I hated the Church, but because I had once loved it so intensely. There is no anger like that of a failed idealist.
Karen Tumulty at The Washington Post:
Mike and I were colleagues and friends whose paths crossed pretty regularly. One place we spent time together was at semiannual conferences in Florida known as the Faith Angle Forum, where people gather to discuss religion and politics.
It was during one of those meetings in 2014 that, for the first and only time, I saw Mike get angry — really angry.
I was seated next to him for a session on religious conflict and the future of the Middle East, in which one of the speakers was Elliott Abrams, a fellow George W. Bush White House veteran who had served as deputy national security adviser for Middle East policy.
"It used to annoy me enormously when President Bush, for whom I was working, would say Islam is a religion of peace," Abrams said, "because the real response to that is 'Where is your theology degree from?' "
As Abrams continued along those lines — at one point claiming the "average American" was justified in thinking "this is crap … because all these people who are doing beheadings are Muslims" — I could feel Mike grow tense in the chair next to me. He waited his turn to be called upon, and then he confronted his former colleague.
"We praise Islam, and every president from now on will praise Islam on religious holidays because there are millions of peaceful citizens who hold this view," Mike said. "It's also a theologically sophisticated view, as opposed to what you're arguing … every tradition, religious tradition, has forces of tribalism and violence in its history, background, of theology, and every religious tradition has resources of respect for the other."
He added: "That is a great American tradition that we've done with every religious tradition that comes to the United States, included them as part of a national enterprise and praised them for their strongly held religious views and emphasized those portions that are most compatible with those ideals."
As deep as his own Christian religious beliefs were, Mike was tolerant, accepting, even admiring of those who prayed differently. And while he was by and large a social conservative, Mike knew that not every question involving faith and truth could be resolved along the bright battle lines of the culture wars, or literally be set in scripture.
Mark Silk at Religion News Service:
In Gerson's Post obit, Brian Murphy doesn't strictly observe the traditional Latin injunction "De mortuis nihil nisi bonum" (of the dead [say] nothing but good) … and neither will I. What Gerson principally had to answer for in his career was his role in promoting the post-9/11 war in Iraq.
Not that he didn't have plenty of company. If the principal perpetrators of the war — the late Secretary of Defense Donald Rumsfeld and the still extant Vice President Dick Cheney, not to mention Bush himself — ever uttered a mea culpa for the lies that got us into it and the criminal behavior it led to, I'm not aware of it.
Gerson was the Christian moralist who turned fellow Bush speechwriter David Frum's phrase "axis of hatred" (describing Iraq, North Korea and Iran) into the theologically loaded "axis of evil." He was the friend and influential adviser to Bush who, as his chief wordsmith, played a critical role role in framing the lies that provided cover for the war.
Yet for the rest of his life, writes Murphy, Gerson "mostly sidestepped the many ethical and legal questions arising from the Iraq and Afghanistan wars and such consequences as the waterboarding of prisoners, renditions to Guantánamo Bay and the thousands of civilian casualties."
Still, Gerson deserves high marks for his criticism of Donald Trump and, above all, for his readiness to call out fellow evangelicals for their abject obeisance. The day after the assault on the Capitol, he wrote a column holding them more responsible than anyone else for "unleashing insurrectionists and domestic terrorists."
Update (7:54pm): Here is Jim Wallis on Gerson:
Mike wrote me an email last August, which said, in part: 
Dear Jim,
Just a heads up. I have a big essay on faith and politics — more than 4,000 words — going up online at the Post tomorrow. It compares the anti-elitist Jesus movement of 1st century Palestine to the right wing populism of today. In a high stakes cultural conflict between Hellenism and Judaism, Jesus presented a kind of hope that rejected violence, nationalism and militancy and sought to implant a different way of living on the earth. I figured that I should try to get to the crux of the matter while I still feel up to it.
It is the most forthright Christology I have ever offered in the Post, aside from some holiday writing. And I am grateful to the Post opinion leadership that allowed and encouraged it. (So much for our anti-Christian media.)….
This is not so much a closing statement as a summary statement–trying to put down the arguments that I have been trying to make (often haltingly and unsystematically since 2015) ….
The article is likely to be drowned in the vast media ocean in a day or two. But I hope some people will engage the arguments I make after the normal expiration date of a column.