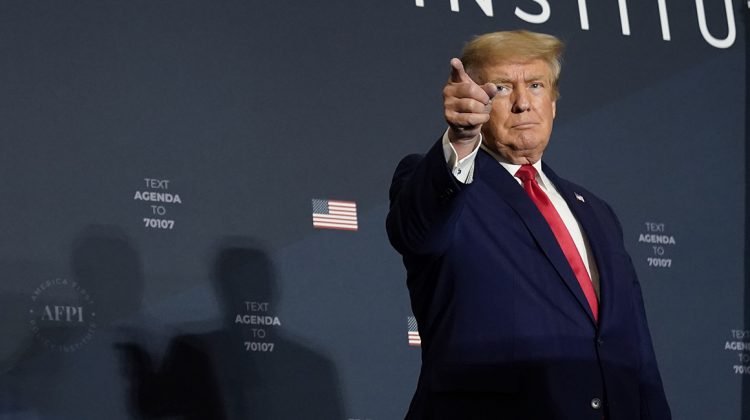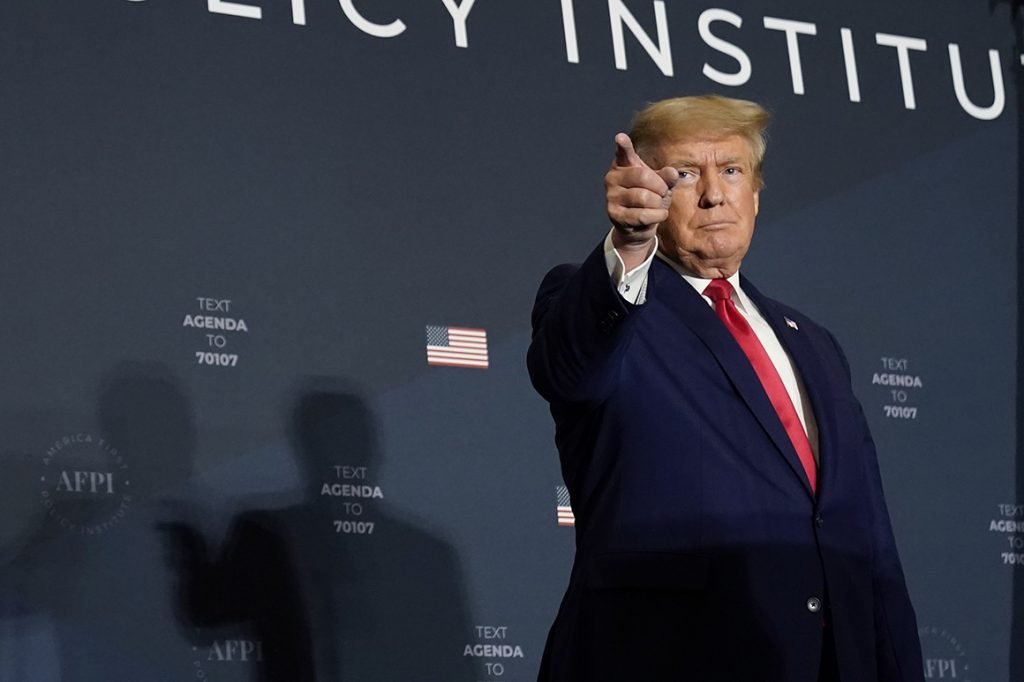 Do the results of the 2022 midterm elections represent a serious wound, if not a mortal wound, to Donald Trump and Trumpism? Not really.
Take the issue of election denial. Kari Lake lost her gubernatorial bid in Arizona, but the 2020 election denier received more than 1.2 million votes. Election denier Tudor Dixon failed to defeat Michigan governor Gretchen Whitmer, but she got more than 1.9 million votes. In Pennsylvania, election denier Doug Mastriano got over 2.2. million votes. And Ron DeSantis, another 2020 election denier, won his race against former governor Charlie Crist. Granted, not all of the voters who pulled a lever for Lake, Dixon, Mastriano, and DeSantis believed that the 2020 election was stolen, but they did not see a candidate's belief in the Big Lie as dealbreaker when they went to the polls.
Over at The Washington Post, Fareed Zakaria argues that if the GOP wants to rid itself from Trump and Trumpism, it will need to purge him. Here is a taste of his piece:
It is heartening to see some important Republican figures come out against Donald Trump. But it's worth noting that many embraced him when he proposed a Muslim ban, tried to extort Ukraine's president, was impeached and tried to overturn an election. His real sin, in their eyes, is that he is losing popularity.
However, Trump's slump among Republicans could change. Imagine that during the 2024 campaign, the Republican Party runs a large and varied field: Ron DeSantis, Mike Pence, Mike Pompeo, Nikki Haley, Larry Hogan and Liz Cheney (among other possible candidates). Trump starts with a shrunken base but generates enormous publicity and wins the single-largest vote share in the early primaries. He doesn't get past 50 percent of the vote in any state — but most Republican state primary systems favor the front-runner, and, in state after state, he just does better than anyone else. As Ronald Brownstein reminds us, that's how Trump became the presumptive nominee in 2016 while garnering only about 40 percent of total votes.
Voters did deliver a powerful rebuke to the Republicans in the midterm elections, and clearly it was centered around two issues, election denial and abortion. But those who shifted appear to have been independents and a sliver of moderate Republicans. These are not the voters who will determine the results of Republican primaries.
The results also don't tell us enough about a possible matchup between Trump and DeSantis. DeSantis's victory in the Florida gubernatorial race was impressive. But in the early stages of a presidential campaign, DeSantis would not be facing Trump mano a mano but rather as one choice among many. A New York Times-Siena poll from October found that almost half of likely primary voters still preferred Trump, with about one-quarter favoring DeSantis and only 6 percent favoring Pence. DeSantis's popularity will probably have increased in recent weeks, but in a possible 2024 presidential campaign he will be fighting for "Not Trump" voters, and the Not Trump Lane of the Republican Party is going to get very crowded.
Were Trump to have a revival of his fortunes, many would jump back on his bandwagon. Sen. Ted Cruz (R-Tex.) has already reserved a spot there, promising that if Trump were to get the nomination he would "enthusiastically support him." Republican officials seem to be hoping that their voters will do their dirty work for them and deliver them from Trump — reversing the usual roles of leaders and followers. But it won't work. The party must put an end to its moral cowardice and finally and frontally confront the cancer within. Republican leaders need to explain to their voters that Trump is a demagogue who tried to undermine American democracy, which should make him an unacceptable nominee for Republicans.
Read the rest here.