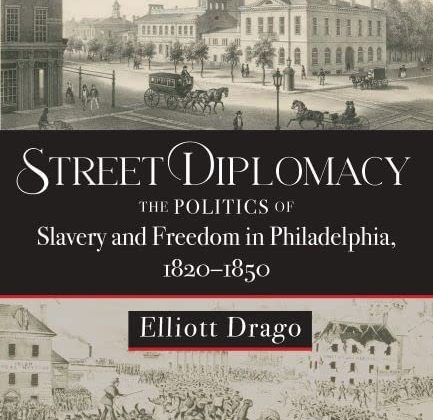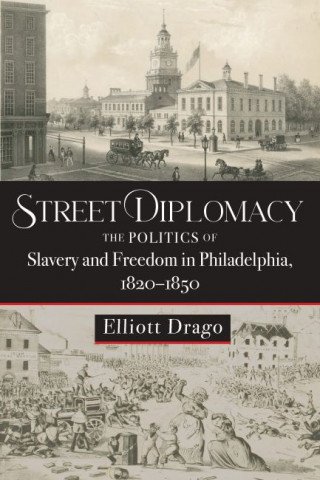 Elliott Drago is Editorial Officer of the Jack Miller Center. This interview is based on his new book, Street Diplomacy: The Politics of Slavery and Freedom in Philadelphia, 1820-1850 (Johns Hopkins University Press, 2022).
JF: What led you to write Street Diplomacy?
ED: My interest in the struggles over slavery and freedom stemmed from my upbringing in Chester County, Pennsylvania. My best friend's home was a station on the Underground Railroad, and I will never forget seeing the cramped quarters beneath the floorboards where fugitives from slavery hid while the forces of slavery lurked above. Yet it wasn't until graduate school that I thought about pursuing the topic in a serious manner. Sally E. Hadden's Slave Patrols and Carol Wilson's Freedom at Risk deeply influenced my research, as initially I wanted to write a book about professional slavecatching during the Antebellum Era. When I dug deeper into that topic, I found my interests moved more toward analyzing how Black and white Americans worked together to fend off slave catchers and their allies on the streets of Philadelphia.
JF: In 2 sentences, what is the argument of Street Diplomacy?
ED: When viewed at the street level, I argue that the lives and actions of Black Americans bore the burden of maintaining harmonious relationships between so-called free states like Pennsylvania and slave states. My concept of "street diplomacy" reveals how these up-close and personal contests over freedom and slavery at the local level in Philadelphia influenced politics and politicians at the state and national levels.
JF: Why do we need to read Street Diplomacy?
ED: In the words of a former advisor of mine, you need to read this book because "historical causation is multiple and complex." There was no straight path to freedom in antebellum America, even in Philadelphia, a city that many people believed was a bastion of abolitionism. Time and again Black and white allies on the streets of Philadelphia strived together against incalculable odds to prevent both the retrieval of so-called "fugitive slaves" and the kidnapping of Black Americans. Since the US Constitution upheld the right of enslavers to pursue Black Americans across the United States, these abolitionists labored to convince their fellow Americans that all forms of slavery and retrieval were tantamount to kidnappings. Over time the efforts of Black and white abolitionists bore fruit in the form of Pennsylvania legislation that protected its Black residents. My book highlights both the positive outcomes of Black and white activism as well as the negative, lesser-known side of proslavery forces, namely, the crude underbelly of professional slavecatchers and interracial kidnapping gangs.
JF: Why and when did you become an Am​erican historian?
ED: I have always loved reading about the past. When I was a little boy, I used to ask my parents about "olden times," and they often gave me answers that allowed my imagination to run wild. My goal as a historian, like any good reader, is to empathize as much as humanly possible with the people that I study, but also ground myself in humility that humans are complicated beings! I put a huge emphasis that these people were living, breathing human beings who possessed hopes and dreams not unlike their descendants. I view history as a means of honoring our ancestors for all the things that they accomplished in the short time they spent on Earth. The past continues to fill me with a sense of awe and wonder, and as a historian, I treasure the opportunity to learn, talk, and write about it. I have also been blessed with an amazing and supportive family as well as inspiring history teachers and professors at all levels of schooling.
JF: What is your next project?
ED: Right now, I am working on a chapter for an edited collection on Pennsylvania during the Civil War era. This piece focuses on three riots that occurred in Philadelphia, which the historian Carl E. Prince once dubbed the "Great Riot Year" of 1834-1835. All three of these riots are relatively understudied, especially how fugitive slaves, victims of attempted kidnappings, and their allies influenced events. I am also in the process of developing a dual biography about a notorious Philadelphia slave catcher and his indefatigable abolitionist uncle, both of whom I discovered (and sort of obsessed over) while researching Street Diplomacy.
JF: Thanks, Elliott!