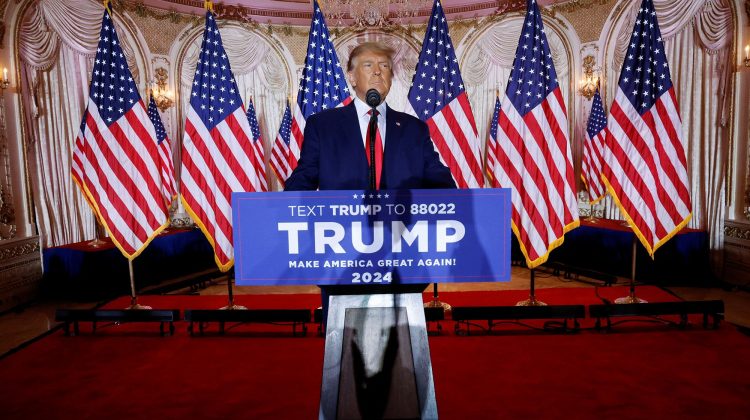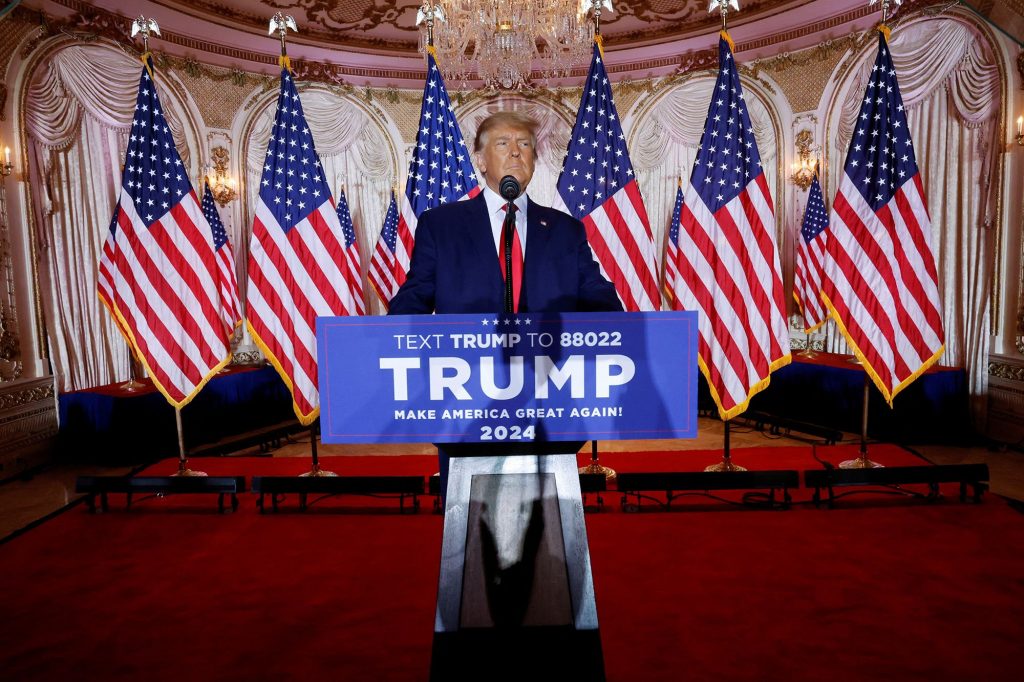 I managed to stomach Donald Trump's 2024 presidential announcement last night. Here are my live tweets:
Trump came out to a full room at Mar-A-Lago. A lot of nicely dressed people in the audience as well as the kind of people who might show up for a Trump rally:
As you will see below, this did not last long:
Trump announces at a real low point for Trumpism:
Claims of election fraud claims abounded:
Jenna was thrilled:
Peace through strength:
Some of this speech reminded me of his inauguration address, the so-called "carnage" speech:
There were two references in the speech to "blood" in the streets:
On Ukraine:
Hypocrisy abounded:
More election fraud:
Elegant? Some say pretty boring:
Was this the kiss of death for Walker?:
The Trump of The Apprentice reappears:
And the announcement comes. The crowd goes wild. No references to Mexican rapists this time:
The idea that Trump loves police is laughable after January 6th:
Perhaps this is true in Trump's alternative universe:
This comment was interesting, to say the least:
And the riffing begins:
Back to 2020:
The pause:
Steve makes a great point. We will be watching:
CNN got out early:
He sounded like Jeb Bush:
A lot, of course, on immigration:
Back to "law and order":
More blood:
From what I understand Fox kept coming in and out:
Good reminder here:
Victimhood:
Kinzinger pulls no punches:
I managed to squeeze in a plug for the podcast:
Jared and Ivanka were not there. Here's more on this angle.