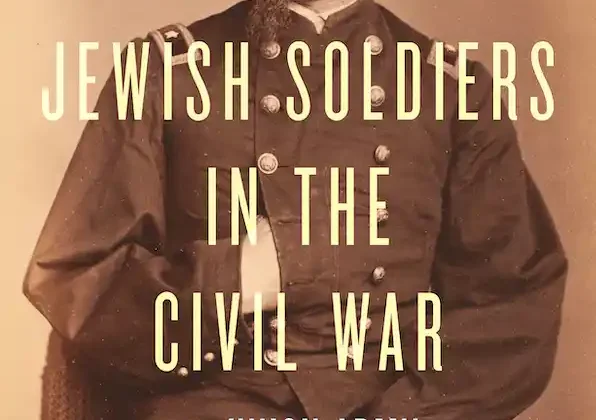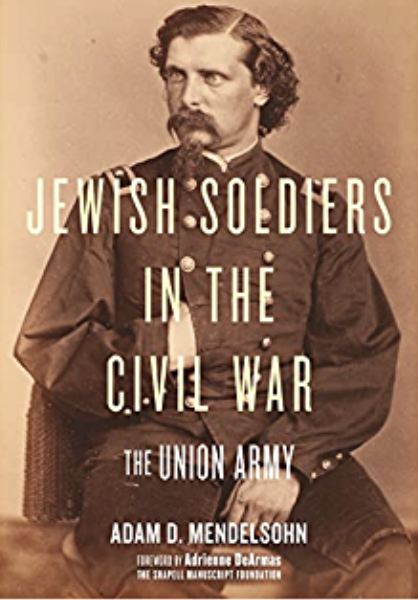 Adam D. Mendelsohn is Associate Professor of Historical Studies at the University of Cape Town. This interview is based on his new book, Jewish Soldiers in the Civil War: The Union Army (NYU Press, 2022).
JF: What led you to write Jewish Soldiers in the Civil War?
AM: Despite constituting the largest non-Christian minority in the Union army, we know remarkably little about the everyday experience of Jewish soldiers. Even as scholars have added light and shade to our understanding of how Irishmen, Germans, Native Americans, African Americans, and even the Amish and Mennonites fared during the war, we remain largely in the dark about Jews. The last serious treatment of the subject was first published in 1951. When working on this book I was able to draw on the Shapell Roster, a remarkable new database of Jewish soldiers who mustered into Union and Confederate service.
JF: In 2 sentences, what is the argument of Jewish Soldiers in the Civil War?
AM: The distinctive geographic and economic patterns that predominated among Jews in antebellum America – dispersion and a concentration in commerce – played a determinative role in how Jewish soldiers experienced the war, and set them apart from other ethnic enlistees. Most Jewish soldiers were isolated from their co-religionists; on the one hand, this denied them the support, solidarity, and sense of collective purpose bred by companies and regiments that mustered in men of the same backgrounds; on the other hand, the absence of Jewish units spared Jews the often unwanted attention generated by German and Irish regiments.
JF: Why do we need to read Jewish Soldiers in the Civil War?
AM: In ways visible and invisible to their fellow recruits and conscripts, the experience of Jews was distinct from that of other soldiers who served in Lincoln's armies. Drawing on diaries, memoirs, and letters – as well as quantitative data derived from the Shapell Roster – this book captures the texture of these difference.
JF: Why and when did you become an American historian?
AM: I first began to seriously work on American history as a newly minted graduate student seeking to understand the ways that Jews grappled with the racial state and supremacist doctrines in Apartheid South Africa. Southern Jewish responses to segregation and the Civil Rights movement in the 1950s and 1960s made for a telling counterpoint. Later projects have cleaved to this comparative approach. More often, however, I have looked for comparators within America itself to answer fundamental questions about American Jews: how and why was Jewish economic mobility different from that of other ethnic and immigrant groups in the United States? Were Jewish responses to slavery and Jim Crow distinct from those of other white southerners? Did Jews respond differently to the secession crisis and Lincoln's call to arms in defense of the Union than did Irish, Germans, and other immigrants?
JF: What is your next project?
AM: I'm now at work on a book about Jewish soldiers in the Confederate army. I'm continually surprised how different that experience was to service in the Union army.
JF: Thanks, Adam!