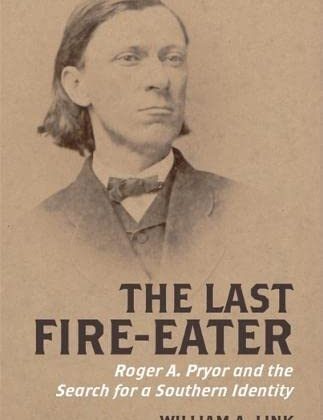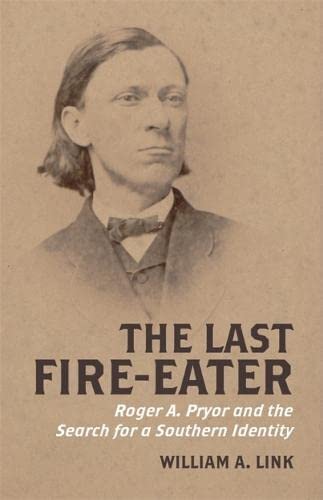 William A. Link is Richard J. Milbauer Chair in Southern History Emeritus at the University of Florida. This interview is based on his new book, The Last Fire-Eater: Roger A. Pryor and the Search for a Southern Identity (LSU Press, 2022).
JF: What led you to write The Last Fire-Eater?
WL: The book was an outgrowth of the Fleming Lectures that I delivered in Nov 2020. I first encountered Roger Pryor in writing my book Roots of Secession, which was published in 2004.
JF: In 2 sentences, what is the argument of The Last Fire-Eater?
WL: In transitioning from the Confederate to the New South, white southerners gradually abandoned the code of honor that prevailed prior to 1865. Pryor embodies this transformation.
JF: Why do we need to read The Last Fire-Eater?​​​
WL: A short book that encompasses a basic change in the American South.
JF: Why and when did you become an Am​erican historian?
WL: I received my PhD in 1981. It was the outgrowth of a lifelong ambition. My dad, Arthur Link, was a distinguished American historian – certainly that had an effect.
JF: What is your next project?
WL: In 2008, I published a biography of Jesse Helms, the longtime NC senator and leader of the modern conservative movement. I want to revise this book, but I intend to write another book that is shorter and more thematic.
JF: Thanks, William!