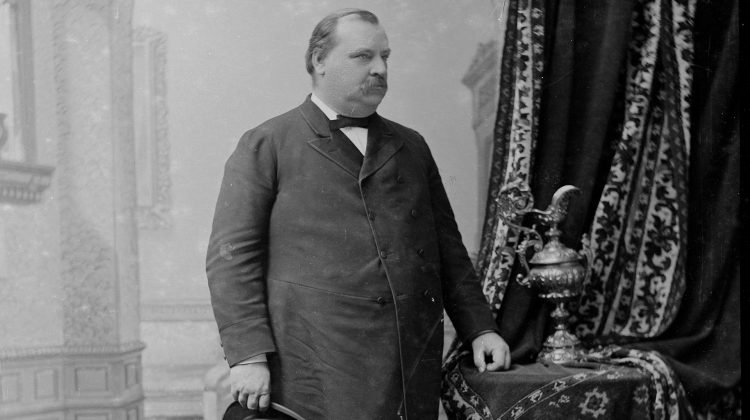 After tonight, Donald Trump will be the fifth former president on this list.
As Joshua Zeitz reminds us at Politico, only four former presidents ran again after they were voted out of office. They are Martin Van Buren, Grover Cleveland, Theodore Roosevelt, and Herbert Hoover. Only Cleveland was successful.
Zeitz argues that Van Buren ran again for "power;" Cleveland ran again "out of boredom;" Roosevelt ran again "out of regret;' and Hoover ran again "out of spite."
Here is a taste of Zeitz's piece:
Reporters have spilled ocean tankers of ink exploring the psyche, motivations and machinations of former President Trump.
Like Martin Van Buren's second run, Trump's campaign might be about regaining or retaining power — not just the power that the presidency confers on a winner, but lasting control of a movement and a party that renders Trump a defining force on the world stage, regardless of whether he is in the White House.
It could be about boredom, as was the case for Grover Cleveland. There's only so much golf that one can play, and if the nomination is basically his for the taking and the electoral map is tight — as it was in 1892 — then why not?
It's probably got something to do with regret. We know from recent reporting that Trump, and those in his orbit, fault themselves for letting the judiciary, civil service and political class thwart many of their ambitions. They clearly relish a second crack at it.
And it's not hard to imagine that a former president who has made grievance politics an art isn't motivated at least a little bit by spite. Will it be enough?
The larger takeaway is that presidential comebacks are exceedingly rare in American history. Regardless of their motivations, defeated leaders seldom get a second act in the United States. If Trump runs, he'll either become the second exception in presidential history — or join most of his forebears in defeat.
Read the entire piece here.
Update: Zeitz does not mention Millard Fillmore. He was president from 1850-1853 and then he ran again in 1856 on the Know Nothing ticket. (To his credit, Zeitz never says that the four he mentions in this piece were the only former presidents who sought re-election).
Update: U.S. Grant also ran again in 1880. He lost the GOP nomination to James Garfield.