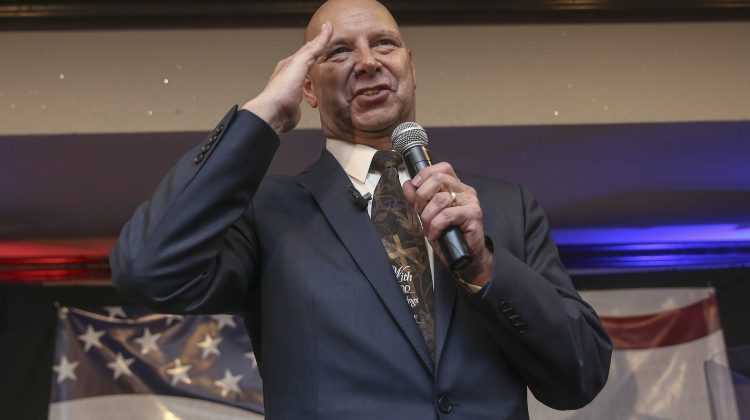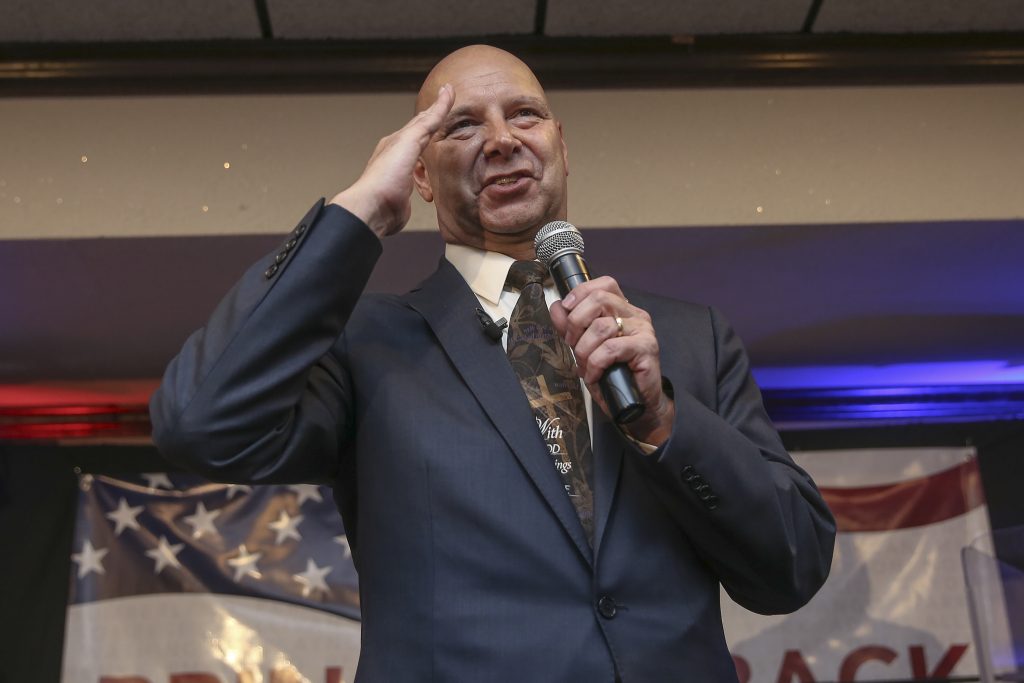 In case you missed it, Doug Mastriano finally conceded the 2022 Pennsylvania gubernatorial campaign to Josh Shapiro.
Over at Real Clear Pennsylvania, political analyst Albert Eisenberg offers an post-election assessment of the campaign:
Here is a taste of Eisenberg's piece, "Doug Mastriano: A Case Study in Not Building a Coalition":
It was shortly after viewing the clip of the wife of Doug Mastriano – Pennsylvania's ill-fated Republican nominee for governor – jumping in front of a press conference microphone to tell reporters that they "probably love Israel more than a lot of Jews do" that I thought to myself: Are these people intent on offending the entire electorate before losing?
This moment was emblematic of the Mastriano campaign, one that sincerely aimed to address only the Donald Trump MAGA faithful while competing in the blue-ish state of Pennsylvania. After all, Mastriano had been photographed dressing up as a Confederate soldier while serving as a state senator and had called attempts to ban conversion therapy for LGBT youth "disgusting" – moments practically designed to turn off the large numbers of independent, moderate, and former Republican voters in Pennsylvania crucial to a successful statewide bid.
Jenna Ellis, a national Trump alum advising Mastriano's campaign, thought it wise to echo this sentiment on Twitter, calling Democratic gubernatorial nominee Josh Shapiro, who has deep ties to the Southeast Pennsylvania Jewish community, "at best a secular Jew." How on earth could she know that, and why on earth would she say it?
Advice for future candidates: don't tell minority groups – or any groups – that you are better stewards of their interests than they are.
Maybe there was some explanation behind these moments — but as they say in politics, if you're explaining, you're losing. What most voters saw of Mastriano was a picture of a bizarre and unlikeable political figure.
I was struck by the odd tone and presence from Mastriano when I moderated a Republican candidates' forum in Harrisburg in April. With a number of candidates on stage, the dynamic between Mastriano and his sizable cohort of supporters felt oddly like the call-and-response of a preacher to his congregation. It was strange to witness.
This helps explain why Mastriano significantly underperformed the more moderate Mehmet Oz – the Republican U.S. Senate candidate – in Philadelphia's vote-rich suburbs, where voters lean Democratic but have shown a willingness to split their tickets for Republicans like Rep. Brian Fitzpatrick and U.S. Sen. Pat Toomey.
Read the rest here.