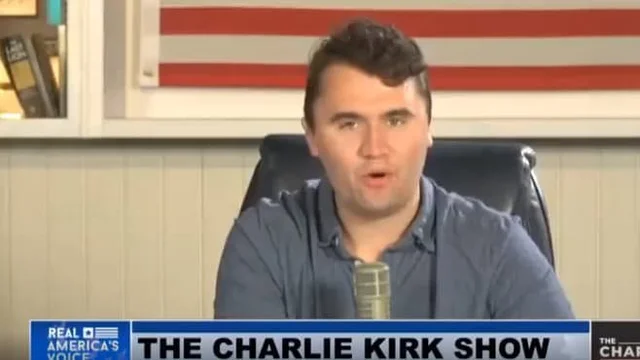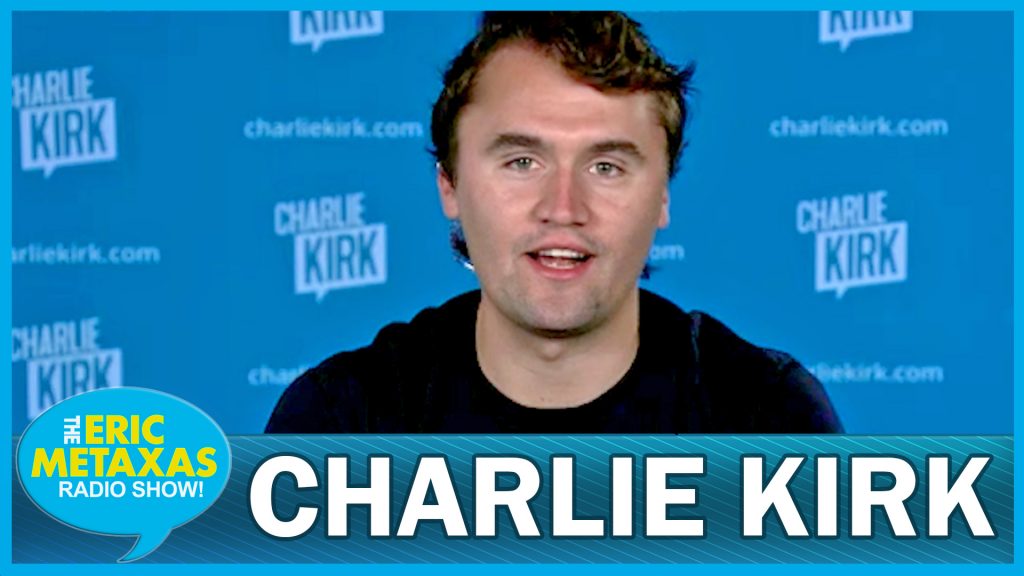 The MAGA right, including right-wing pundit Charlie Kirk (he'll be at an evangelical megachurch near you this weekend) is fond of saying that Joe Biden is bringing socialism to the United States. This is laughable. Ben Burgis of Jacobin is an actual socialist. Here is a taste of his piece:
President Joe Biden held a rally in Joliet, Illinois, on Saturday. There he pressed the case for voting for Democrats in the upcoming midterm elections, focusing in particular on the Republicans' plans to cut Social Security and Medicare if they win a majority.
On his way in, he was greeted by protesters apparently affiliated with the conservative organization Turning Point USA (TPUSA) who held signs declaring that "Socialism Sucks." The president derided the claim that he was a socialist, saying, "I love those signs when I came in: socialism. Give me a break. Idiots."
Unfortunately, he's right about that. Socialists are committed to putting an end to the brutally unequal distribution of wealth and economic power in our society. And Biden has spent his entire political life on the other side of the barricades.
And this:
When I debated Turning Point USA founder Charlie Kirk last fall in Arizona, he showed up wearing a "Socialism Sucks" T-shirt. He cheerfully told me in the green room that he changed into it when one of his staffers told him I was wearing a Bernie Sanders shirt.
I can understand why he thinks "Socialism Sucks" makes sense as a jab at me or a jab at Jacobin — but why on Earth would TPUSA think it made sense as a jab at Joe Biden?
Kirk has argued that it makes sense to call Biden a socialist because his administration has spent a lot of money on various projects. Apparently, he thinks the connection between that and "socialism" is self-explanatory.
It's worth noting that the second item on Kirk's list was a bipartisan infrastructure bill that secured nineteen Republican votes in the Senate and was enthusiastically supported by the US Chamber of Commerce. Were those Republican senators socialists? Is the Chamber of Commerce a socialist institution? Obviously not.
Almost as absurdly, the first item is the American Rescue Plan. That one was a party-line vote, passing the Senate fifty to forty-nine — which means that, while no Republicans voted for it, every Democrat did. I'd love to know whether Charlie thinks that Joe Manchin and Kyrsten Sinema are socialists. And the actual substance of the bill bore more than a passing resemblance to the CARES Act passed the year before and signed by noted socialist Donald Trump.
But even if we put aside the absurdity of Kirk's examples, there's a much larger problem with his claim. Does he really think that there's something socialist about the mere act of the government spending money? If so, does it matter to him what it's spent on? If the government spends money on a secret police force whose job is to infiltrate, spy on, and disrupt socialist and communist organizations, is that a socialist act? How about when Ronald Reagan dramatically increased government spending over the course of the 1980s for the sake of defeating the Soviet Union in the Cold War arms race? If TPUSA had existed in the '80s, would they have waved around "Socialism Sucks" signs outside of Reagan speeches?
The word "socialism" has a specific historical meaning — and even if it's a broad enough tradition to admit of a range of interpretations, it's not so broad that anything that falls under the category of "governments spending money" is somehow socialist.
"Socialism" is often used to refer to a new and qualitatively more egalitarian economic system that could replace capitalism in the future. Historically, when socialists have thought about what that might look like, they've often advocated democracy in the workplace and taking at least key sectors of the economy into public ownership so they can be planned for the good of society as a whole. But we can also refer to policies that can be implemented in the here and now as "socialist policies" if they reflect socialist values and meaningfully point in the direction of a more equal and democratic future. Sometimes socialism in the second sense is called "socialism within capitalism" and socialism in the first sense is called "socialism after capitalism."
Biden is a million miles away from being an advocate of "socialism after capitalism." Not only that, but hardly anything he's done since assuming the presidency — or even anything he's advocated doing — comes close to the short-term policies advocated by socialists.
Read the entire piece here.
This reminds me of my podcast interview with Tom Mackaman, a historian and writer at World Socialist Web Site.