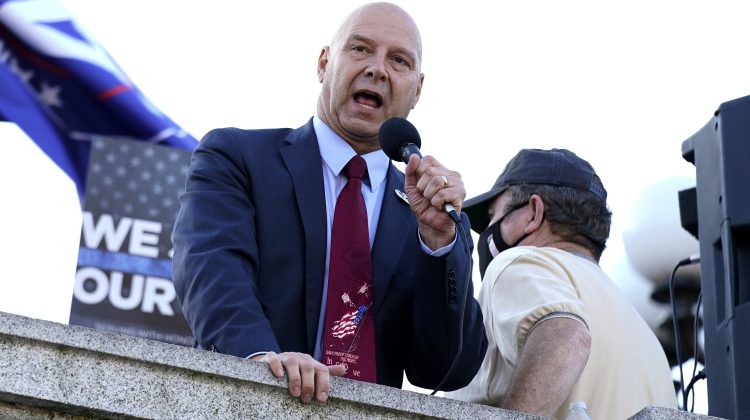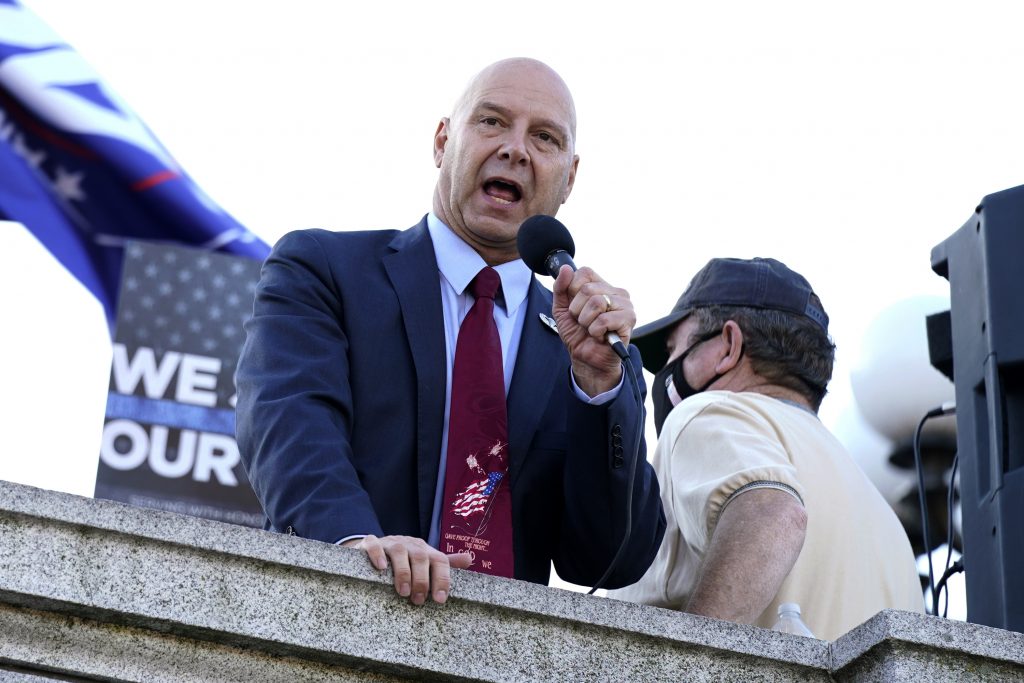 It was never really close. Let's face it, Mastriano had no chance. It was foolish for the Pennsylvania GOP voters to pick him as his candidate. He is too extreme for Pennsylvania. His candidacy speaks volumes about the state of the Pennsylvania GOP right now.
Here are some revealing comments from Mastriano's Facebook page right around the time the major networks called the race for Shapiro:
–Receive the win by faith!! In Jesus name!!
–Please Lord let Doug win in PA
–I know…lots of unruly activities happen out there! Keep praying
–We need state based electoral colleges
–If Doug somehow doesn't get in to the mansion I hope you all have been putting things back in preparation of the coming storm
–He is the Waymaker, Miracle Worker, Promise Keeper, Light in the Darkness my God that is who you are!
–The king always has the last move!! We Believe!!!
–Lord use Doug as Your vessel! 
–Believing for the miracle!
–Lord cover our dear Doug and Rebbie with your hands. In Jesus name.
—The battle belongs to the Lord
–God always wins don't be moved
–Please don't concede!!! We can't do another term under a democrat. If republican can't take the seat…we are seriously considering moving…we can't afford to live in PA as it stands…
–I know the race has been called, but the media doesn't decide elections, GOD does! We prayed and fasted for 40 days so we can't lose!!!
–Fox called it for Shapiro and I am sick
–This election is a battle of good vs evil! God will win. Doug will be side by side with Trump.
–Remember we are not just fighting blue. We are fight evil.
–This was rigged . Can't wait to see what evidence space foce reveals. Doug for GOV! DONT LOSE FAITH
—Something isn't right. Makes no logical sense
–How can they call the race with so many votes left uncounted? Seems fishy to me.
-The media cannot legally call any race. It has not been finalized and votes are still being counted. People need to stop listening to the propaganda.
–Something definitely isn't right!
–I'm heartbroken.
–If he dont win we are done
—How cab Fox be calling it for Shapiro before all the votes are in? It makes me mad, Shouldn't be calling anything until all votes are in.
–Do not concede !!
–Reagan's landslide victory on paper ballots was much faster in final results than this!!!! What are we settling for with all the technology????? Theft??
—It's just a sick feeling knowing something isn't right ……
–I prayed for helping us turn this country around, why haven't our prayers be answered
–This just can't be true!
–They are cheating in PA AZ and CO Pray 
–I need God's armour
–They cheated.
–Praying for you Senator Doug Mastriano Our Next New Governor of Pennsylvania This Is a spiritual warfare.
–I can't believe that in 2022 America doesn't have secure elections. Other countries have better and safer voting systems than we have. I am praying. If America falls the world falls. Our military needs to get involved but the problem is that our military is divided. I am very concerned. Don't concede, Doug.
–Pleaseeeee I feel so sick. Our freedom is in jeopardy
–They're at it again Senator Mastriano….what can we do about it!??? 
 I know that the Lord sees and is in control, but this is absolutely heartbreaking!
It is clear that Mastriano voters are true believers. They believe that Mastriano was God's candidate. He was fighting against evil. They thus seem shocked that God did not deliver for them. Others, of course, are not yet willing to concede. When you read these comments–over 600 in all–it is apparent that Mastriano's support base was made-up almost entirely of evangelical Christians.