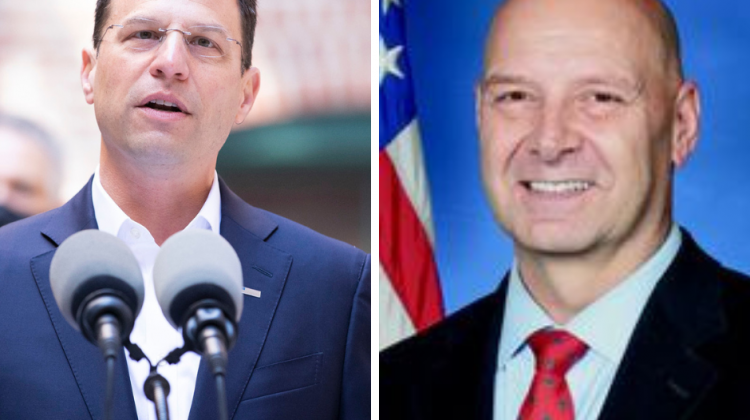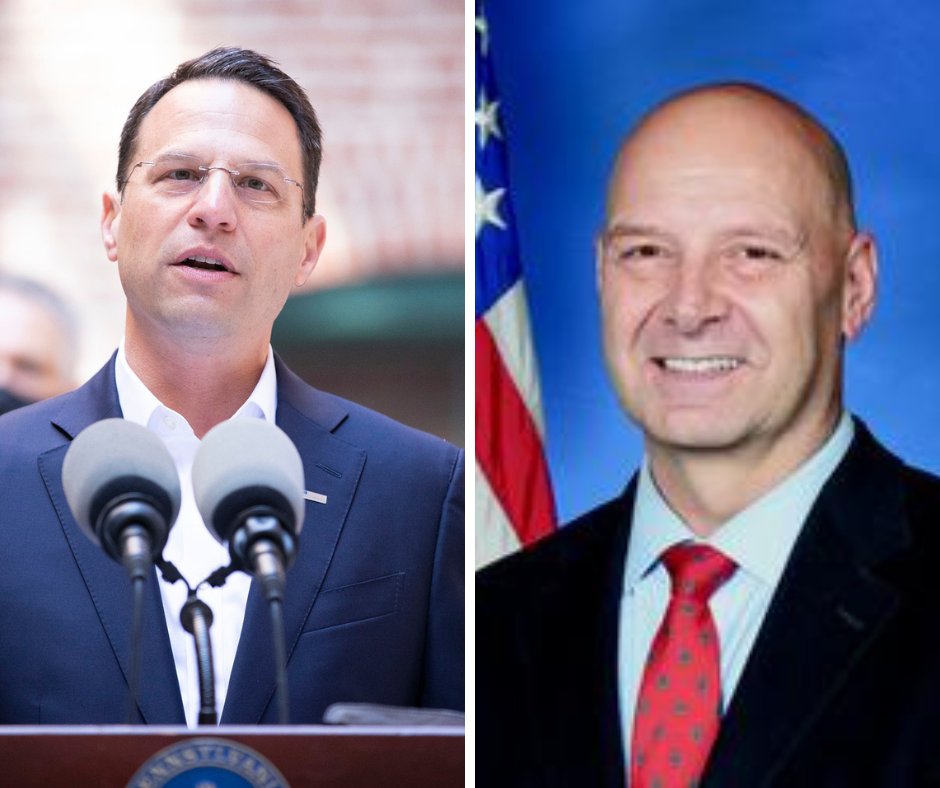 Former governors Tom Ridge (R), Mark Schweiker (R), Ed Rendell (D), and Tom Corbett (R) have urged gubernatorial candidates Mastriano and Shapiro to accept the results of the 2022 election, which will be decided today. This warning probably applies more to Mastriano than Shapiro for two reasons: 1). Mastriano is an election denier who believes the 2020 presidential election was stolen and 2). he is likely to lose.
Here is Angela Couloumbis and Kate Meyer of Spotlight PA:
Pennsylvania's four living former governors on Monday sent a letter to the main party candidates vying for the position on Nov. 8, urging them to respect and accept the results of the election regardless of the outcome.
In their one-page letter to Democrat Josh Shapiro and Republican Doug Mastriano, former Govs. Tom Ridge, Mark Schweiker, Ed Rendell, and Tom Corbett said the state's election process will be "open and transparent," and "overseen by thousands of Pennsylvanians who care deeply about fairness."
"We are asking you, as the leaders of the Pennsylvania Republican and Democratic parties, to pledge to honor that process, respect the law, abide the peoples' will and support a peaceful transfer of power," the four former governors wrote in the letter, a copy of which was provided to Spotlight PA from a spokesperson for Ridge. "In doing so, you will demonstrate to all Pennsylvania candidates who will be looking to you for leadership that love of Commonwealth and Country must come above all."
The letter comes less than 24 hours before Pennsylvanians head to the polls to vote in this year's critical midterm elections. The state's marquee races — those for governor and U.S. Senate — are being watched nationally and have been held up as referendums on abortion, ballot access, and the integrity of the democratic process.
Rendell is the lone Democrat among the four men, who collectively represent nearly three decades of leadership in the state's top job.
Speaking to reporters on Monday at a campaign stop in North Philadelphia, Shapiro said he will accept the results and urged Mastriano to do the same.
"I have tremendous faith in the Republican and Democratic clerks of elections all across Pennsylvania to do their jobs … I will not only trust their work, I'll trust the will of the people of Pennsylvania," Shapiro said. "And I'm glad that the former governors spoke up on a bipartisan basis. We need to begin to repair our democracy."
Mastriano's campaign did not respond to a request for comment.
In the weeks leading up to the election, Mastriano and his allies have frequently raised questions about debunked or misleading election fraud theories.
In a recent interview on a right-wing news show, Mastriano claimed that the fact that Pennsylvania will likely take a few days to finish counting ballots is an effort to "have the fix in," and that Democrats have "pre-loaded" drop boxes in order to cheat. Neither is true.
Read the rest here.