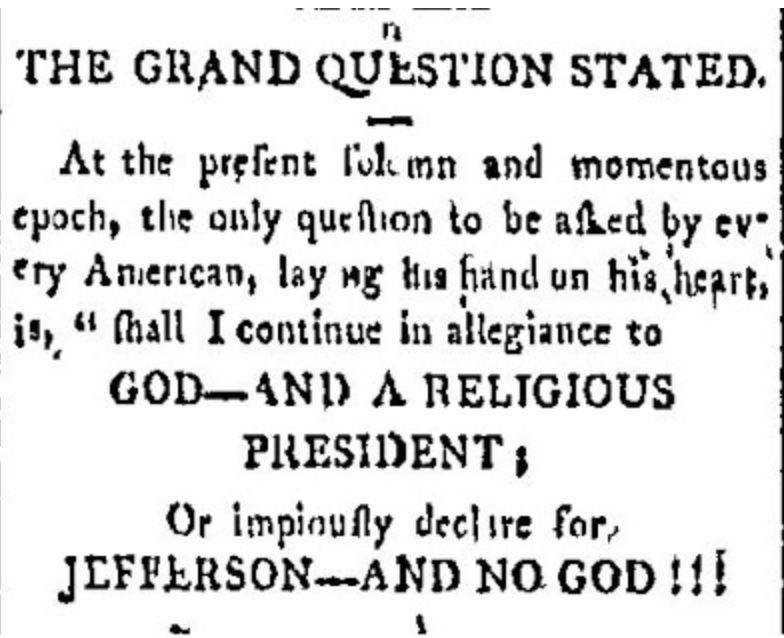 Trump court evangelical Jim Garlow recently wrote an election piece at Charisma magazine. He says that charismatic Christians (the readers of Charisma) should vote for Democrats if they want:
Drag queens telling stories to children.
Gross and graphic homosexual acts taught to kindergartners.
Your children to decide to change their "gender" in grade school and then have the children taken away from their parents if they do not comply.
If you want your daughters to be taken for abortions without you knowing it as a parent.
School boards to be against parents.
School boards to allow and encourage pornography but shut the microphone off and have the parent removed if they dare to read that same school approved pornography at a school board meeting.
Parents to be viewed as domestic terrorists if they care about what their children are learning.
The view to prevail that the children actually belong to the teachers.
Leftist, radical teachers unions to control the education of your children.
Teachers unions to refuse to teach claiming "COVID," while demanding their pay, then demanding subsidy from the federal government and then denying that they objected to teaching.
Criminals let back on the street.
Murderers set free within 24 hours.
A vice presidential candidate—later Vice President—who helped raise bail money to let violent criminals out who were burning, rioting and looting our cities.
A presidential candidate—later occupant of the White House—who refused to condemn burning, looting, rioting and murder in the streets of America in 2020 for over 100 days.
Soros backed, anti-American, anti-law, pro-criminal district attorneys to be elected.
HT: Kyle Mantyla
This sounds a lot like what the Federalists said about Thomas Jefferson in the Election of 1800. Here is a taste of my section on that election in Believe Me: The Evangelical Road to Donald Trump:
Anxiety over a secular assault on America's Christian political institutions played a predominant role in the presidential election of 1800. John Adams, the incumbent president, was no evangelical, but as a New England Federalist he defended the idea that republics only survive when built upon the moral foundations of Christianity. His opponent was Jefferson, the vice president of the United States and the politician who, in the minds of evangelical Federalists, was most responsible for allowing infidelity to flourish in America. Jefferson had the support of frontier evangelicals–such as the Methodists and Baptists–who shared his commitment to religious liberty. But the Federalists called attention to his heretical beliefs: Jefferson did not believe in the Trinity, the resurrection of Jesus Christ, or the divine inspiration of the Bible. He was not the kind of leader who should be the president of a Christian nation, the Federalists said, and they were prepared to stage an intense political campaign to discredit him before the American people.
The attacks on Jefferson's supposed godlessness were relentless. William Linn, a Federalist minister from New York, opposed Jefferson's candidacy because of the vice-president's "disbelief of the Holy Scriptures…his rejection of the Christian Religion and open profession of Deism." Linn feared that, under Jefferson's rule, the United States would become a "nation of Atheists." Linn made clear that "no professed deist, be his talents and acquirements what they may, ought to be promoted to this place [the presidency] by the suffrages of a Christian nation." He even urged that the act of "calling a deist to the first office must be construed into no less than rebellion against God." For Linn, the evangelical choice in the election was clear. If the people were to choose "a manifest enemy to the religion of Christ, in a Christian nation,' it would be "an awful symptom of the degeneracy" of America. The political fear-mongering that took place during the 1800 presidential election campaign made the televised attack ads of modern campaigns look tame by comparison. The nation's leading Federalist newspaper, the Gazette of the United States, framed the election in stark religious terms by urging readers to ask "Shall I continue in allegiance to GOD–AND A RELIGIOUS PRESIDENT; or impiously declare for JEFFERSON–AND NOT GOD!" Upon hearing that Jefferson was elected, frightened New England evangelicals thought that the new president's henchmen would soon be coming to their towns and homes on a mission to take away their Bibles."