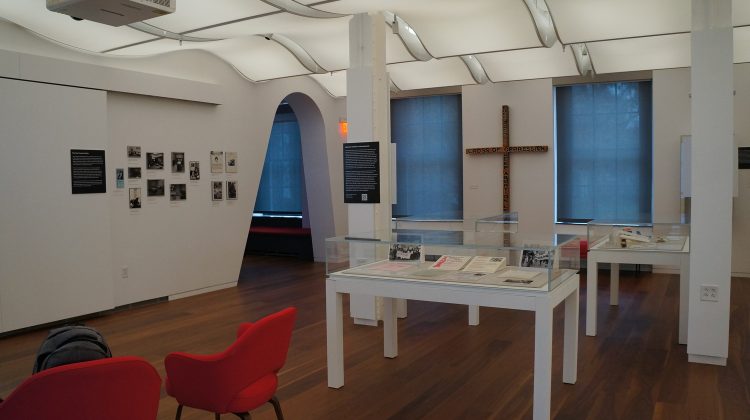 It's at Harvard Schlesinger Library.
Here is Jennifer Schuessler at The New York Times:
In the corner of a ground-floor gallery at Harvard's Schlesinger Library on the History of Women in America sits a small plexiglass case, holding two cowboy hats.
One was the signature headgear of Flo Kennedy, the firebrand feminist lawyer and activist. The other belonged to Mildred Jefferson, a onetime president of the National Right to Life Committee.
One is brown suede, the other is white straw — a color contrast that might seem to symbolize the stark polarities of the abortion debate.
But "The Age of Roe," a new exhibition here, aims to break down any simple understanding of how the Supreme Court's 1973 decision in Roe v. Wade has shaped America.
The show, in the works since 2020, was originally going to be called "Roe at 50." But then the Supreme Court's decision in Dobbs v. Jackson Women's Health Organization in June struck down the constitutional right to abortion, and Roe was dead at 49.
"It was a weird time to be curating an exhibit," Mary Ziegler, the exhibition curator, said in a telephone interview. "Since Dobbs — and I include myself here — it's been a very emotional time. There's been a lot of heat, and not a lot of light."
Dobbs, Ziegler said, didn't materially change much about the exhibition, beyond the title. And that title is meant to raise a question.
"Have we entered a new era, or not?" she said. "And if we have, what do we make of the old one?"
Debate over abortion may pervade our politics. But it's a subject few museums have tackled. The Whitney Museum of American Art only recently acquired its first painting related to it. And at historical institutions, the charged politics around the issue may scare museum directors off.
Abortion, said Jane Kamensky, a professor of history at Harvard and the Schlesinger's faculty director, is "an issue of lightning-rod intensity." But questions of reproduction are central to the lives of women, she said, and to the library's academic mission.
"If you live on the third rail," she said, "what else can you do but try to use that electricity to illuminate?"
The exhibition represents more than an era in American history. It also reflects the continuing evolution of the Schlesinger, which dates its origins to 1943, when the suffragist Maud Wood Park donated her women's rights collection to Radcliffe College, her alma mater. (Harvard College did not admit women until the 1970s.) Its collecting accelerated in the 1960s as both the women's movement and the field of women's history were exploding.
Read the rest here.