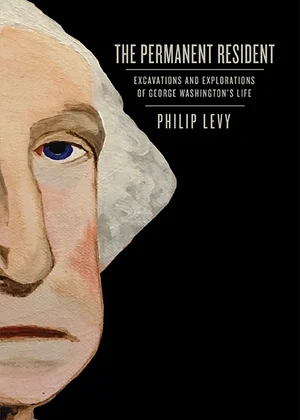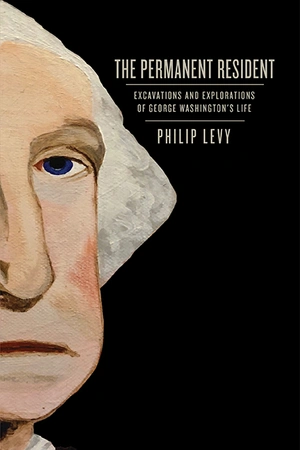 Philip Levy is Professor of History at the University of South Florida. This interview is based on his new book, The Permanent Resident: Excavations and Explorations of George Washington's Life (University of Virginia Press, 2022).
JF: What led you to write The Permanent Resident?
PL: I had been working on Ferry Farm—George Washington's Boyhood Home—for some time and that work led me to many other Washington related sites. I began to see how a certain set of concerns, languages, iconic moments, and characters were shared across these many places. There needed to be a book about this. Writing about Ferry Farm had allowed me create a sort of "formula" for looking at places like this in ways that balanced the eighteenth-century side of the story with the later issues of memory and preservation. It was time to try the formula out on sites other than ones where I was part of the excavation.
JF: In 2 sentences, what is the argument of The Permanent Resident?
PL: Washington worked to create and modify the places of his life, but those places shaped him—not only as an eighteenth-century person, but as an enduring figure in the national imagination. In that way Americans have all been actively creating and recreating the Washington we have needed over time.
JF: Why do we need to read The Permanent Resident?
PL: Need is a very strong word! As a result of twenty years of working on Washington I have come to see his impact on American culture and memory as perhaps the most fascinating consequence of his time on this planet. The ever-expanding literature on his life is itself a part of this enduring impact. The prominence of his name has allowed an unusually large amount of historical preservation and archaeological excavation. Methods have been tested and pioneered at Washington sites and in that way, the pursuit a historical George has had a huge impact on how we learn about the past. But at the same time, too often the places associated with his life are somewhat overlooked or at least undervalued. My goal in The Permanent Resident is to provide new ways to look at the most important of these sites and re-value them in light of current concerns and priorities.
JF: Why and when did you become an American historian?
PL: I don't remember a time when I was not obsessed with history. When I was a mite, my favorite book was Bertil Amqvist's 1966 The Vasa Saga which tells in pictures and text the story of the sinking and excavation of the ill-fated 1628 Swedish war ship. I am pretty sure I was the only Jewish kid in Brooklyn obsessing over the outlines of Stockholm's seventeenth-century waterfront. I grew up in the 1970s at time when American popular culture was heavily interested in WWII. For me, that manifested in building and painting aircraft which took up much of my time. That though slowly trained me to be something of a researcher with an eye for material culture details. In a way, being a historian and archaeologist seems sort of foreordained.
JF: What is your next project?
PL: I have a book coming out in the spring of 2023 called Yard Birds: The Lives and Times of America's Urban Chickens. As the title suggests, this is a study of the role of chickens in cities and how cities have had an impact on American chicken breeds. That book is done though, and I am now working on a project tentatively called The Birthday List. The long and short is that I came across a 1790s list of birthdays of people enslaved by the Washington family. I am pretty far into the research for this book which will tell not the only the story of how this unusual document came into existence and what we can know about the people it named, but I also discuss the list's context and its history as an object. Stay tuned because this story is full of unexpected turns.
JF: Thanks, Philip!