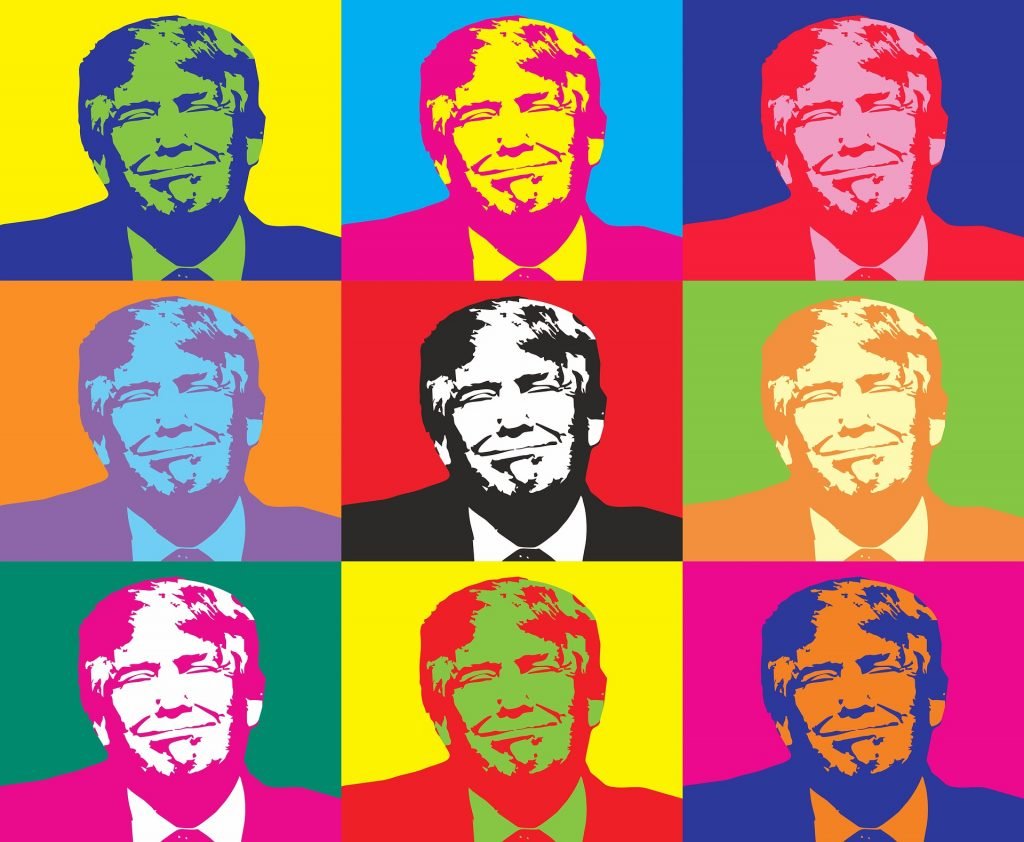 Narcissism really isn't that complicated. But its effects are.
Confidence Man: The Making of Donald Trump and the Breaking of America by Maggie Haberman. Penguin Press, 2022. 608 pp., $32
I have a confession to make. On election night in 2016, I found myself rooting for Donald Trump to win. At one level, the prospect of a Trump victory attracted me in the manner of a traffic accident or building fire. At a deeper level, I suppose I was indulging in what I told myself was a righteous schadenfreude: "Democrats, you get what you deserve!" From the perspective of a cradle Catholic Democrat old enough to have lived through the break-up of the New Deal coalition in the late 1960s, Trump's victory seemed like the final bitter fruit of the Democrat Party's decades-long abandonment of the white working class that had been largely responsible for the party's dominance of national politics during the mid-twentieth century. In a less vengeful mood, I may have even told myself that this was the final wake-up call the Democrats needed to realize what they had lost and to try once again to become the party of the working man. Looking ahead, I imagined four years of Trump's egomaniacal bluster coasting along parallel tracks with the regular Republican agenda of tax cuts and deregulation. I could not have envisioned Covid, much less January 6.
Trump's defeat in 2020 has not given us the leisure to look back on his presidency and figure out how things could have gone so terribly wrong. Look back, people do, but with a sense of urgency, of fear or hope that Trump will rise from the ashes to claim the presidency once again in 2024. Sulking at Mar-a-Lago, Trump remains the focus of discussion across the political spectrum. For his supporters, this dominance needs no explanation: He is the savior of America, the victim/martyr of a stolen election, waiting to reclaim the office that is rightfully his. So the burden of explanation falls on his critics. New York Times reporter Maggie Haberman has taken up this burden.
At first glance, Haberman would seem to be more than up to the task. She has covered Trump for years, both as a campaign reporter and an investigative journalist, receiving a Pulitzer Prize in 2018 for her reporting on Trump's ties to Russia. A seasoned journalist, she knows how to grab a reader's attention, opening her book with a provocative, colorful vignette of her 2016 exchange with Trump in response to the public support Trump had received from David Duke, a onetime Louisiana politician and former Ku Klux Klan Grand Wizard. Duke's charge that "Jewish extremists" were behind the opposition to Trump's candidacy seemed to bear out the liberal charge that Trump owed his popularity to his willingness to stoke racial fear and hatred. Many then saw, and still see, Trump as a fascist leader, akin to Hitler.
Haberman at times, when lazy, falls into Trump-as-fascist commentary. But her opening vignette is much more provocative and troubling. She captures the heart of her interview with Trump by noting his question to her: "What do you need me to say?" Hitler—or David Duke, for that matter—would never have asked such a question. A true ideologue has something to say and no qualms about saying it. Pressed to give a response to Duke's antisemitic statements, Trump offered a perfunctory, one-sentence denunciation of antisemitism.
It was Haberman's stunned silence that prompted Trump's question, "What do you need me to say?" Looking back on the incident, Haberman places Trump's response in the broader context of his career, one defined neither by his early real estate ventures nor his late-in-life plunge into politics but rather by his consistent desire to be a celebrity and cultivate an image both shocking and appealing. At her most provocative, Haberman makes clear that Trump developed this skill not in the backwater, fly-over country we now call Trumpland but in the belly of the beast of his fiercest enemies, New York City itself, home of the New York Times—and, of course, The Post and The Daily News.
This opening vignette hints at a story that weaves its way in and out of 500+ pages of Haberman's exhaustive, truly journalistic account of Trump's public career: the notion of Trump as a product of the media culture of the coastal elites. This is, after all, where he spent his entire adult life prior to his election to the presidency. He always valued fame more than fortune and was in fact better at making news than making money. At a financial low point in 1990, over-extended on bad casino investments in Atlantic City, Trump still managed to get Michael Jackson, the biggest pop star in the world, to appear at the grand opening of the Trump Taj Mahal Casino and Resort. Haberman shows how Trump had dabbled in politics at various points throughout his career, but also notes that these were generally efforts to revive his sagging celebrity. In her story Trump's presidential campaign appears as a kind of next act after the end of his long-running show The Apprentice. This time, the dalliance turned into a heated affair, but more because of changes in politics than changes in Trump. The Tea Party rebellion that arose in reaction to the Obama presidency, combined with the increasing desperation of rural America, created a political constituency ready for anyone willing to challenge every political and cultural form of civility.
Trump did not bring any particular message to the moment. He read the moment, figured out what message people wanted to hear, and found a new way to communicate through a new social media platform, Twitter. Haberman writes of this technological turn in a chapter titled "140 Characters" and offers a fairly conventional critique of the dumbing-down of politics through the new media. While I sympathize with this critique, I also recall how liberals praised Obama for his savvy use of social media and the internet, crediting him with inaugurating a new generation of small "d" democratic politics that communicated directly to voters. Trump found a way to communicate directly with voters as well, only he found a different set of voters. He differed from Obama and other politicians mainly in his purposes: He used media simply as a tool to advance his celebrity, irrespective of any policy agenda or even political power in the conventional sense.
Haberman hints at the psychological roots of this desire for celebrity in Trump's troubled, Oedipal relation to his domineering, real-estate mogul father, Fred Trump. Most of the book is a chronicle of Trump acting out on his fear of failure, his fear of being judged a "loser" in his father's eyes. He never could match his father's business success, so instead sought to prove himself a winner as a celebrity. Haberman presents her case persuasively, but it is not a particularly difficult case to make. I approached the book expecting Woodward-and- Bernstein style revelations of deep, dark secrets; what I found was a trip down memory lane, reminders of stories I had come across over the years as a casual, moderate-to-low consumer of news. Haberman offers no surprises in part because Trump is simply not that complicated or particularly secretive. An open book, he is, by the classic clinical definition, a narcissist. As Christopher Lasch pointed out long ago, narcissism refers not to egotism or selfishness but to an inability to distinguish between self and the world. Given this, Haberman's attempt to present Trump as a "confidence man" is misleading. Conmen know the difference between reality and illusion. Trump clearly does not.
In this sense, Trump is our first truly postmodern president: the politician as pure performance artist. Like modernism before it, postmodern expression is capable of serving a variety of political purposes. Left-liberals celebrated transgression when leading the cultural revolution against "traditional" norms, particularly in areas of religion, family, and sexuality. As Ross Douthat has recently observed, they now find themselves in the position of defending their norms against a new hoard of transgressive barbarians at the gate. Haberman convincingly presents Trump, the leader of these barbarians, as a narcissistic nihilist; still, she fails to provide an analysis of the roots of the rage he has so successfully channeled. It is easy to condemn the January 6th assault on the Capitol but perilous to reduce democracy to constitutional procedures. Maggie Haberman has written a civil book about a very uncivil man. But as Woody Guthrie once sang, "Some men rob you with a six-gun, others rob you with a fountain pen." Today, many people in this country feel they have been robbed by a fountain pen and are ready to take up their own six-guns. These angry people will not be disarmed by appeals to a civility that all too often appears stacked against them.
Christopher Shannon is associate professor of history at Christendom College in Front Royal, Virginia. He is the author of several works on U.S. cultural history and American Catholic history, including American Pilgrimage: A Historical Journey Through Catholic Life in a New World (2022), available now from Ignatius Press.