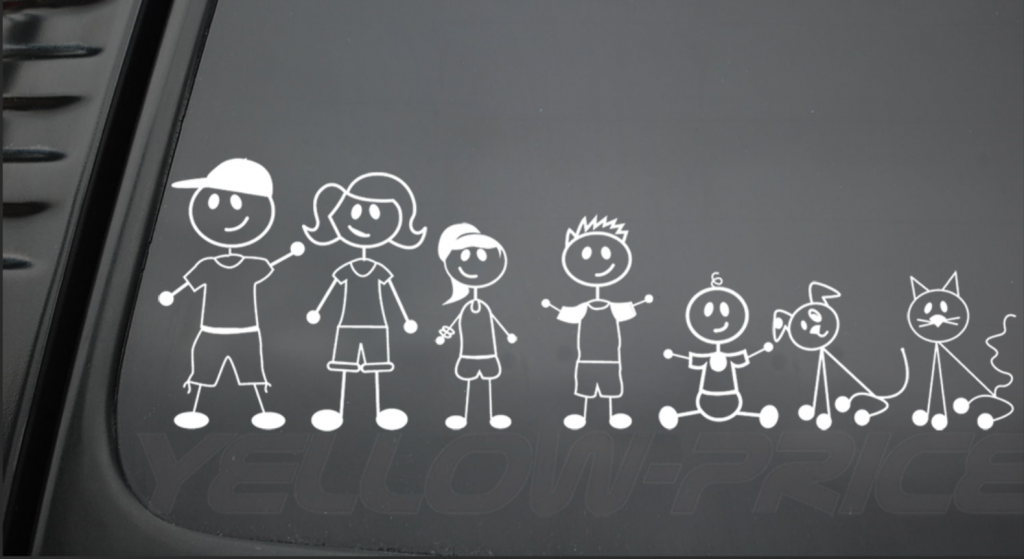 The wellbeing of young families is under threat
The Declaration of Independence promises Americans the opportunity for "life, liberty and the pursuit of happiness" and within the same sentence establishes the role of government as such: "Governments are instituted among Men, deriving their just powers from the consent of the governed." But what are the governed to do when they are no longer the reason for and the directors of the government but have instead become the hostages? The most hotly contested issues of the time—crime, inflation, and education—are also the least effectively addressed issues, if they are addressed at all. Unfortunately, these are the most critical issues young American families, including my own, face on a daily basis.
As an educator turned stay-at-home mom to two small children and the wife of a law enforcement officer, I feel my family taking personal blows from all angles. Crime in particular has generated much conversation in my household, and we are not the only ones. A Gallup poll released in April of this year revealed that 80% of Americans worry either "a great deal" or "a fair amount" about crime. According to the same poll, American fears about crime have not been this high since 2016.
Aside from statistics, the real issue is living with these fears. My family lives in the suburbs between Baltimore and Washington D.C., where violent crimes and car jackings in particular have increased drastically this year. Knowing this, parking lots have become a source of anxiety for me, especially when I have my kids with me and am in the very vulnerable position of buckling them into car seats. Though seemingly small, it is a new and unfamiliar fear coupled with a mistrust in the justice system that was created to keep us safe. After all, I constantly hear about the new regulations, laws, and policies that are put in place as barriers for law enforcement officers to apprehend criminals. Restricting officer capacity to enforce laws sends the message that lawlessness is acceptable. Not only does this make society less safe, it also makes law enforcement families significantly more uneasy about sending our loved ones to work every day.
On top of concerns about crime, inflation and the consistent decline of the stock market are not only eroding the savings and discretionary income of Americans of all walks of life, they are causing unique challenges for young families. With a 13.2% increase in general consumer goods between January 2022 and August 2022, American families are now spending an additional $700 per month for necessities according to the September report of the U.S. Congress Joint Economic Committee. Naturally, an increase in day-to-day goods will have an effect on the total cost of raising children to adulthood. The Brookings Institution determined that due to the major jump in inflationary prices, it now costs a middle income, two-parent household an additional $26,011 to raise a single child from birth to age seventeen.
Again, while these statistics are inherently shocking, the reality behind them is devastating. When money becomes consistently tight families like mine begin to reevaluate their lifestyle. Stress increases and can sometimes feel crippling. Activities that provide entertainment or escape from the daily grind are the first to hit the chopping block. As weeks of penny-pinching turn into months, an inescapable question is raised: Can we continue to afford for me to be a stay-at-home mom? I can tell you from experience this question is very scary, as it has the potential to change the entire trajectory of a family. When I worked full-time I constantly felt like I was unable to manage my responsibilities at home. Not only was I not spending positive time playing with my children, I wasn't doing my part to teach them the foundational skills that only a parent can impart, instilling the confidence and stability that will lead to their becoming successful. Stay-at-home-moms choose to stay home with their children because of their values. Being forced to put those values in jeopardy because of the financial strain of high inflation is a critical concern young families wanting to provide for the emotional and educational needs of our children.
Incidentally, education has become another political battleground in which families are caught in the crossfire. Though politicians would like for you to believe the problem with the education system lies in a lack of diversity and equity or in COVID closures, as an educator, I can confidently tell you that is not the case. The problem is the education system. A review of the National Assessment of Educational Progress (NAEP) shows that there has been a relatively consistent decline in student math and reading results across all grade levels since 2013. It is important to note that states began adopting and ratifying Common Core in 2011-2012. When politicians blame COVID school closures or lack of access for students of color for declining test scores, it is all smoke and mirrors designed to detract from the real failure of Common Core.
Knowing that reading and math scores are on a steady decline and having witnessed it for myself, I—along with many other parents—no longer feel that public education provides a sufficient education for children. Being unable to depend on the system my taxes pay to support leaves my family in a conundrum: We are left searching for competent and affordable education for my children while being forced to continue paying into the public education system we no longer believe in.
Frustration abounds as we continue to wait on someone, anyone, in government to wake up and address the mess we are sifting through on a daily basis. It is a mess that has spread out of control as politicians prioritize their own agendas over the needs of the people from whom their power is derived. Our pockets are stretched by the poor spending decisions of politicians, and even greater fiscal burdens loom because of the inadequacies of the public services government provides. Meanwhile, American families are forced to adapt by changing our plans, modifying our dreams, and letting go of the life we thought our families would have in the land of opportunity.
Tara Robinson, a freelance writer, has worn many hats after graduating as a history major from Messiah College, including nonprofit program coordinator, behavioral therapy facilitator, Notre Dame University of Maryland grad student in STEM Leadership, and Special Educator. However, her favorite and most rewarding hats are wife, mom, and dog mom.