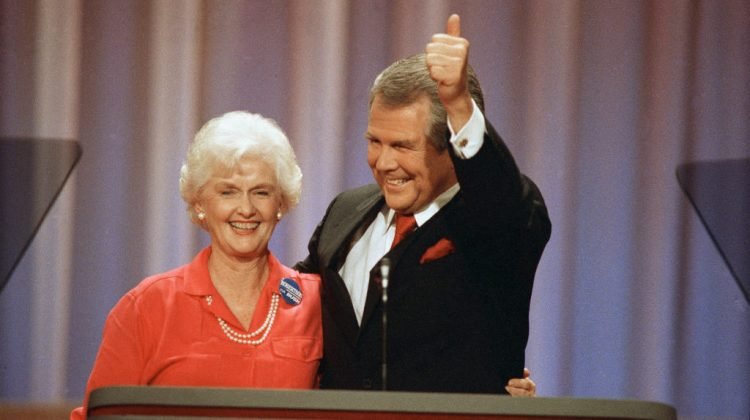 What is happening in Evangelical land?
Some evangelicals support political violence.
How a Moody Bible Institute graduate changed his mind about Black Lives Matter.
Tim Keller's new book:
Peter Wehner talks about his opposition to Trump.
Truth:
RIP:
Blast from the past:
Netanyahu's memoir has 36 references to evangelicals.
Herschel Walker: Evangelical.
More on the Falwell Jr. sex scandal documentary. And here.
Liberty University's Standing for Freedom Center is hosting a conference entitled "Biblical Principles in a Woke World." Speakers include Eric Metaxas, Sean Feucht, Ralph Reed, and Mat Staver.:
The Mastrianos criticize Jews for "being insufficiently loyal to Israel."
Jenna Ellis recommends John MacArthur:
Al Mohler on the Pelosi attack. He concludes that there is political violence on both sides.
Tony Perkins says liberals invented "Christian nationalism" as part of a "Maoist insurgency." George Fox University political scientists Mark David Hall is on the panel.
Putin love from a MAGA evangelical:
A GOP candidate for Congress in Texas has written Christian fanfiction about Anne Frank.
Sean Feucht and Kari Lake join forces. And this:
The rise of Charlie Kirk.
David Barton shares a critique of Christians who are Democrats:
An evangelical pastor convicted of sedition in Hong Kong.
More on Robert Jeffress's embrace of Christian nationalism.
Ralph Reed voted:
Reed continues to say that allegations against his candidate Herschel Walker are lies:
Philbrick is a good historian. You won't find this in schools because people like Jack Hibbs wants to elect GOP candidates who slash money for public education:
Franklin Graham in Milan, Italy.
On the return of Matt Chandler.
Gary Bauer on candy prices:
Why, knowing what I know about Tony Perkins, does this feel like it has something to do with voting for Republican candidates next week?":
In other words, vote for MAGA candidates:
John MacArthur and corporal punishment.