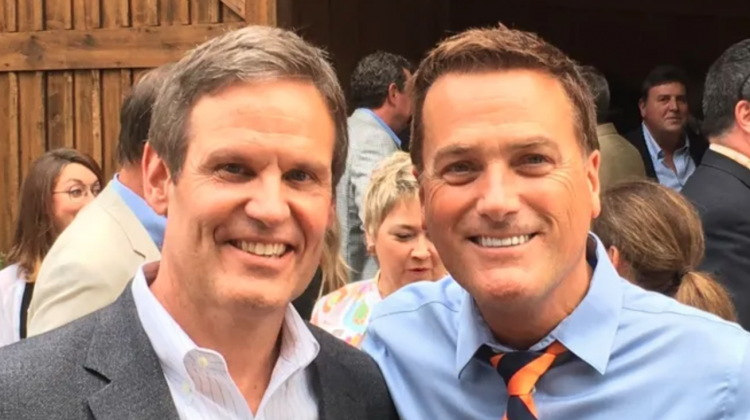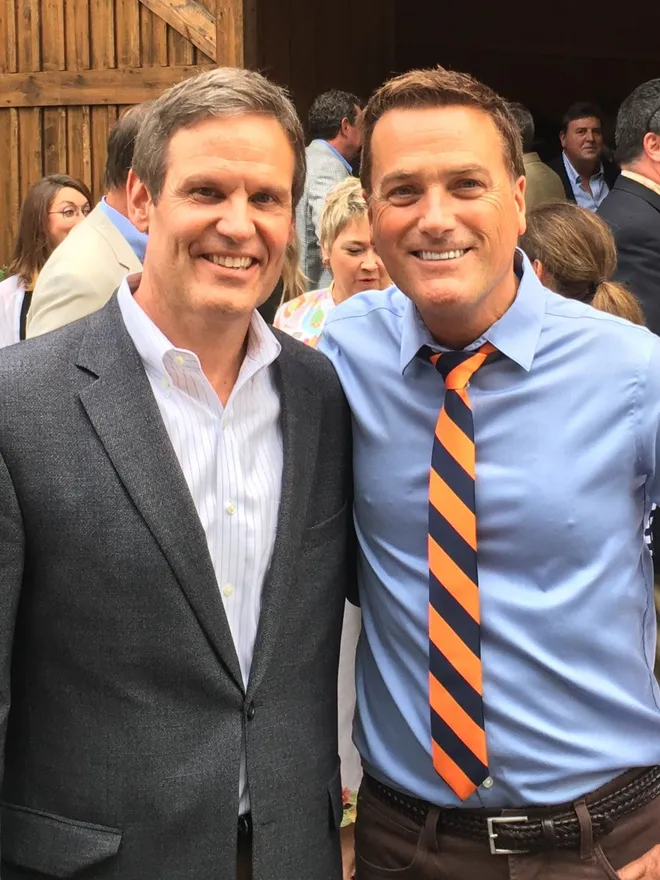 Over at Religion News Service, writer David Dark introduces us to the Nashville "Prayer Trade." Here are some of the things I learned (or was reminded of) from the piece:
Michael W. Smith, Ricky Skaggs, and Steven Curtis Chapman were all in the tank for Christian Right governor Bill Lee in 2018.
Hillsdale College is no longer trying to bring its charter schools into Tennessee.
Pat Sajak chairs the Hillsdale College board of trustees.
Tennessee Senator Marsha Blackburn supports a "content provider that's targeting her own pastor."
And a lot more.
Here is a taste:
The poet Claudia Rankine has an essential admonition for people who wish to exercise moral responsibility in the face of escalating threats to public safety: "If you don't name what's happening, everyone can pretend it's not happening."
I speak from Nashville where there's always an awful lot happening. We house HCA Healthcare, the Country Music Association, Daily Wire Entertainment, professional sports franchises, universities, and what I refer to as the "Prayer Trade."
By Prayer Trade, I refer to the marketing of religious faith. In Nashville, it's all a mix. Holding these cultures and organizations as somehow magically separate makes it harder to name what's happening — which makes it easy to pretend what's happening isn't happening.
The Prayer Trade is very obviously entangled in the life of Tennessee's capital city and is therefore a powerful driver in our state's politics. "God," we might say, is big business and big politics, too, in Nashville.
To avert our gaze from the fact of it or to avoid publicly acknowledging long-ago-forged alliances — for fear of being tagged as divisive or partisan — is to let bad faith actors dictate the terms of our discourse and the direction of our lives.
I have an example. Bill Lee won the governor's race in 2018 with the backing of Nashville musicians Ricky Skaggs, Michael W. Smith and Steven Curtis Chapman.
Since then, Skaggs has pushed the Big Lie.
Smith joined Skaggs and worship-singer-turned-political-gadfly Sean Feucht for an unmasked worship rally at the Lincoln Memorial at the peak of the COVID pandemic.
And Steven Curtis Chapman's music has served as a centerpiece in the Pennsylvania gubernatorial campaign of Big Lie proponent Doug Mastriano.
Association is currency. How we spend it and how we get spent matters. To highlight, examine and pose questions about these men's political moves will draw unwelcome attention to their public witness and their moral legacies, yes. But this is necessary due diligence — into the decisions, the messy alliances and the conservative Christian nationalistic milieu that is taking over in Tennessee and beyond.
Consider Governor Bill Lee's efforts to accord Hillsdale College, a Michigan-based private Christian college, power over public education in Tennessee. Hillsdale ultimately backed out, due to "fear of rejection," according to some lawmakers.
A narrow escape, but the affiliation must still be examined. Hillsdale's president, Larry Arnn, has his feet in the Claremont Institute (which includes Senior Fellow John Eastman who recently pled the fifth in the Jan. 6 hearings), and conservative think tank the Heritage Foundation. Arnn also recently appeared at one of Salem Media's Charlie Kirk TPUSA faith events. Hillsdale also published and pushes the 1776 Curriculum and minimizes (often denying outright) the insurrection.
That's an awful lot of Christian nationalism.
Read the rest here.