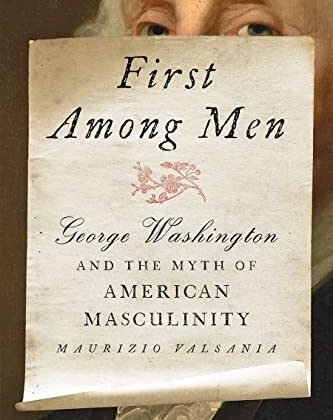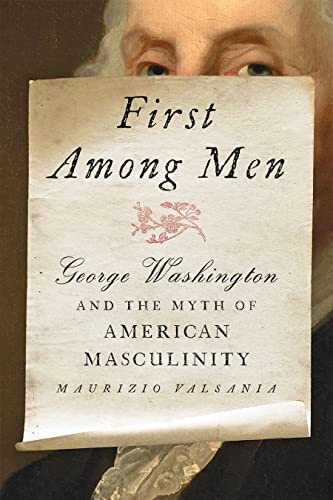 Maurizio Valsania is Professor of American History at the University of Turin. This interview is based on his new book, First Among Men: George Washington and the Myth of American Masculinity (Johns Hopkins University Press, 2022).
JF: What led you to write First Among Men?
MV: Simple: the realization that George Washington, in both his moral and physical stature, is still routinely decontextualized and "Americanized" in the crudest sense. In the eyes of too many Americans, he not only keeps symbolizing god-like qualities, but he also encompasses the rugged individualism of John Wayne and the sunny optimism of Ronald Reagan with dashes of Davy Crockett, Douglas MacArthur, and Horatio Alger thrown in. I wanted to recast George Washington in the context of eighteenth-century practices and ideals of masculinity. I wanted to ask the fundamental question that no biography or critical essay has ever asked in such a direct way: "What do we know, really, about George Washington as an actual eighteenth-century Virginia upper-class male?"
JF: In 2 sentences, what is the argument of First Among Men?
MV: That Washington's "great aggrandizement" began in the 19th century, in the long aftermath of the War of 1812. During that golden age of American nationalism—which infused the Jacksonian era, carried over into the expanionist agenda of the Polk administration, and fueled the territorial ambitions of the Mexican War—Washington was called upon to serve his country once more, but this time as an exalted icon of impossible strength, the personification of a young nation swelling with its own sense of greatness.
JF: Why do we need to read First Among Men?
MV: To listen to the fascinating story of a living and breathing 18th-century individual who conformed to standards of manliness which most men, today, would consider a little odd. I introduce Americans to someone who walked, gestured, dressed, spoke, ate, drank, and had sex differently. Finally, I conjure a real, corporeal person whose material world, while familiar in some aspects, is significantly different from ours in ways that are not at first glance always immediately apparent.
JF: Why and when did you become an American historian?
MV: In the late 1990s I did my PhD in intellectual history, with a focus on the elites. I became fascinated by a wave of radicalism crossing Europe and reaching the shores of the Atlantic colonies during the second half of the 18th century. "Reshaping the world anew" became the catchphrase of many philosophers, politicians, scientists, and entrepreneurs. The new American nation has remained my repository of case-studies since.
JF: What is your next project?
MV: Honestly, I don't know for sure. I have several. It could be a book on Benjamin Franklin's body and masculinity; or a book on Washington's intellectual world; or one on Washington's language; or even an intellectual, social, and political history of the Founders and drinking ("Drinking Fathers"). We'll see. I'll let you know.
JF: Thanks, Maurizio!